A big week of three home games kicked off with three points against Crystal Palace in a rather un-Liverpool-like fashion on Saturday. Steven Scragg provides his post-match thoughts from Anfield.
It's easy to be positive about Liverpool FC. It's just as easy to be negative about them too. Generally speaking, we're either all, or we're nothing. When we're down, we're very down, yet nobody rides the crest of a wave quite like Liverpool fans.
It makes games like the one that unfolded against Crystal Palace all the harder to assimilate. Frustrating for 70 minutes, arguably sleepwalking through the first 45 of those minutes, but joyful and fluid from there on in.
Imperfections aplenty, yet little in the way of cataclysmic self-destruction, in the manner we displayed at Vicarage Road on the opening day. What are you meant to make of it all?
Palace
There was no masterclass of defending from Crystal Palace. Saturation tactics. Plenty of bodies behind the ball. Set out to frustrate. They could pass the ball effectively.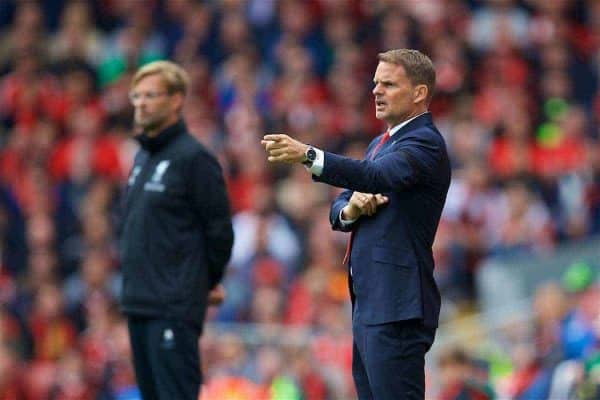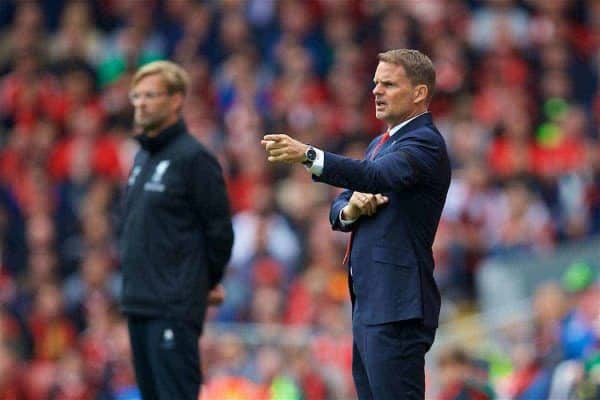 Very unlike the Crystal Palace we've grown to be wary of for way too long. You don't employ a de Boer without improving your treatment of the ball. I'm not so sure Palace fans will appreciate the finer aesthetics, however.
Robertson
We seem to have a left-back. Andrew Robertson acquitted himself well. He has a very useful left foot, and a propensity to move forward.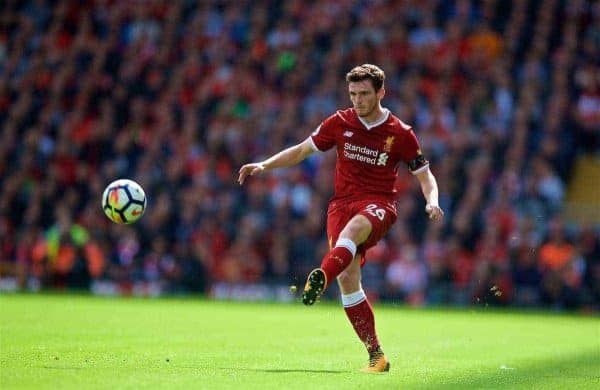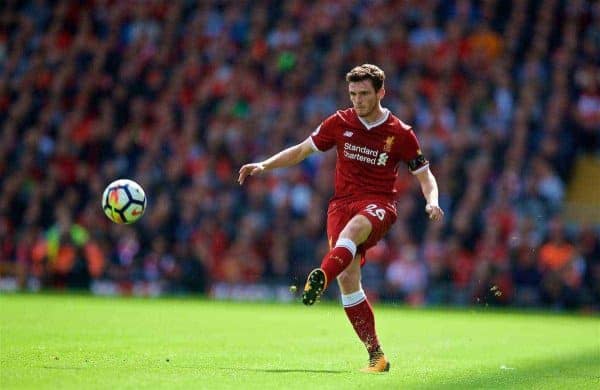 Encouragingly, his right foot seems to be more than a piece of apparatus simply to stand on. A few more performances like this one, and we can finally ring the bells long and loud, that we've at long-last found a capable successor to Jim Beglin. It's only taken 30 years.
Defence
A clean-sheet? Unexpected, from what on first perusal seemed to be a back four worthy of an early round League Cup evening at home to Port Vale. Which goes to extra time.
Joe Gomez was largely accomplished as a makeshift right back. Joel Matip was considerably more focussed than he was at Watford. Ragnar Klavan was in the mood for one of those performances which hints that he isn't really the footballing reincarnation of Sotirios Kyrgiakos.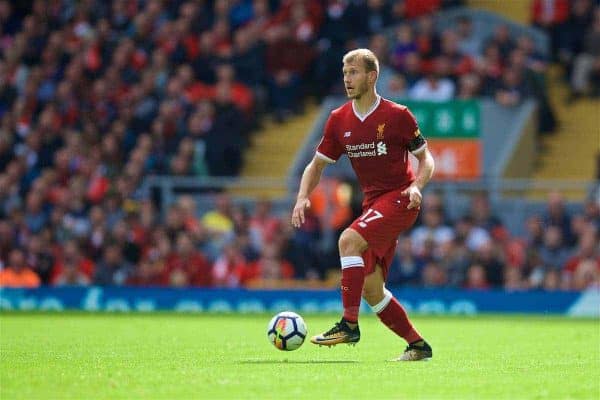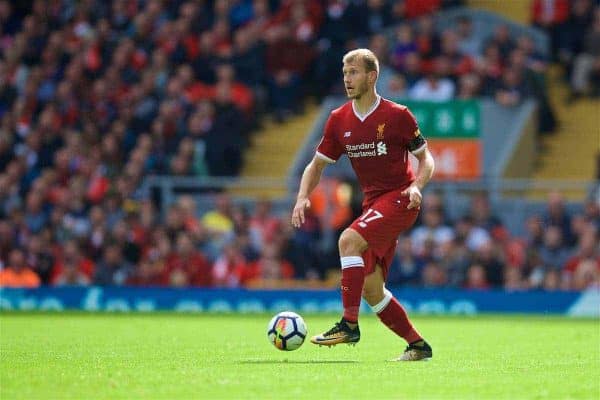 Apart from that remarkable miss by Christian Benteke, they had little cause for defensive concern. I genuinely believe that it's not the individual parts of our defence that is the overriding issue, more the system. I'd happily embrace the signing of Virgil van Dijk, but he wouldn't bring a magical calm new aura overnight.
There is plenty of fine-tuning still required, all over the pitch, yet, we aren't in need of major surgery. We'll have other days like this one, when we don't grind out the win, or we even lose. We feel like a chemistry experiment. Klopp is still searching for the right concoction. Can we still add further new elements for him to work with?
2 out of 3 in midfield
I still say that we don't need three career central midfielders on occasions like this. Especially when none of them are hitting the heights when it comes to form. Two from Jordan Henderson, Gini Wijnaldum, Emre Can and James Milner will suffice.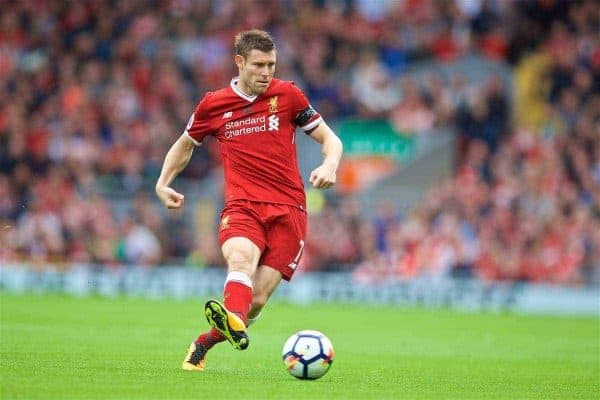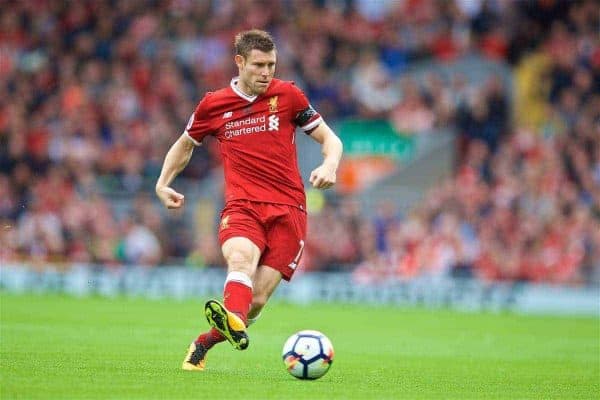 There is too much in the way of centralised clutter. It results in the ball being shuttled sideways for unnecessary periods. Football's answer to the uncomfortable silence.
I felt drowsy for a while during the first half. I'd quite like a return of the Henderson who used to unsettle Diego Costa, rather than the current percentage playing version. At times, I yearned for Joe Allen, and wondered what Stoke City were doing.
Granted, the two likely creative candidates to play deeper, Philippe Coutinho and Adam Lallana are neither currently available, and perhaps never will be at all in the case of Coutinho. While Lallana is now believed to be out until December. We'll realistically have to make do, unless a transfer merry-go-round erupts in the days ahead.
The Coutinho question will soon be answered, one way or another. Barcelona are throwing around surreal ultimatums, Coutinho himself is reputedly throwing his toys out of the pram, Jurgen Klopp is thought to favour his departure, while FSG are being outwardly militant in how the player is going nowhere. At Anfield, we never seem to be too far away from the latest kitchen sink drama.
A week on Thursday, the transfer window closes. Whether Coutinho is still with us, or not, we can only advance with those we have. If he stays, then we have an unhappy component of the squad. If he goes, we are significantly weakened. Whatever the outcome, all involved will need to get their heads around the situation swiftly. A season of substance is up and running.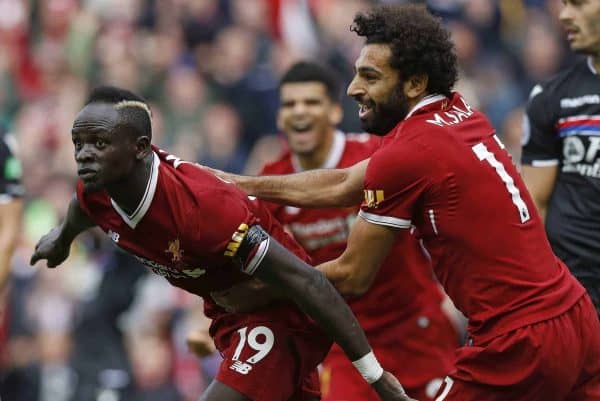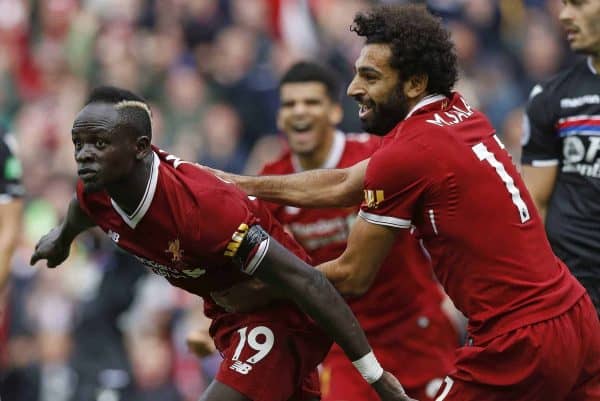 Conversely, Liverpool can cope in a world without Coutinho. That's not to understate how important he is. We'd be better equipped with him, than we would be without him, yet we aren't a one-man-band. We have other creators. Can we procure peak Coutinho performances, if he would rather be somewhere else? In time, yes, we can. Can we create and score goals of artistic endeavour without Coutinho? Yes, we can. Whichever way the coin lands, we will adjust, and the dust will settle.
Games like this one perhaps pose far more questions than they provide answers. Can Daniel Sturridge lift himself to the levels he once reached? Is Dominic Solanke the real-deal? Will Divock Origi ever be given the run of games he needs to progress? Will we be able to challenge if we don't add to our numbers?
Before the transfer window closes, we have our first seismic week of the season ahead of us. We were careless to give Hoffenheim a goal back when 2-0 up, we looked more likely to produce a third. Concede first at Anfield on Wednesday, and a nervy evening will unfold in front of us.
Then we have Arsenal coming to town on Sunday. An Arsenal licking their wounds due their defeat at Stoke City. It all makes for a week where characters need to be strong. It's not a week for ambiguity and fey meanderings, it's a week for a belligerent mentality.
We were denied much in the way of answers against Crystal Palace, but some pertinent answers are just around the corner, both on and off the pitch over the course of the next week and a half or so. Time to rise to the challenges.