Brighton & Hove Albion are set to embark on their first season in the Premier League—will it be a short-lived stay or an extended one?
When we play them: May 13 (home); December 2 (away)
What a time it must be to support Brighton, with last season's superb effort in the Championship bringing top-flight football to the club for the first time since 1982/83.
Chris Hughton is doing a wonderful job at the Amex Stadium, getting the very best out of some relatively limited players and creating a superb team spirit.
Without question it will be a tough campaign, but past seasons have shown that newly promoted teams can thrive against the country's top sides.
It is understandable that Brighton go into the season being tipped for a return to the Championship, but could they surprise the masses?
Either way, it will be a hell of a ride, and their addition to the league means a belting away day for travelling fans.
Nobody should begrudge them their moment in the sun.
Brighton & Hove Albion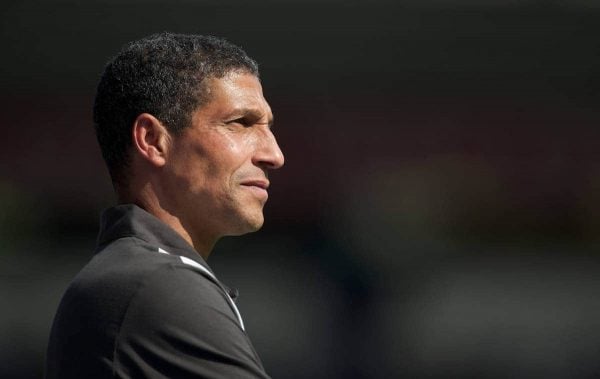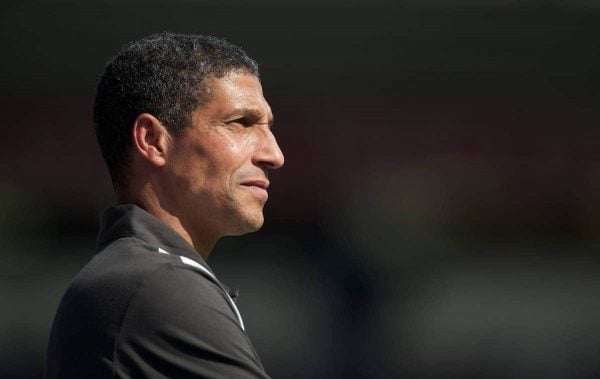 Players IN: Davy Propper, Pascal Gross, Josh Kerr, Mathew Ryan, Markus Suttner, Mathias Normann, Steven Alzate, Izzy Brown (loan)
Players OUT: Vegard Forren, Chris O'Grady, David Stockdale, Casper Ankergren, Joe Ward, Elvis Manu, Rob Hunt, Christian Walton (loan), Oliver Norwood (loan)
Best XI: Ryan; Bruno, Dunk, Duffy, Suttner; Stephens, Kayal; Knockaert, Gross, March; Murray

We spoke to Brighton supporter Jamie Packer to hear about whether or not his side have what it takes to avoid the drop.
How optimistic or pessimistic are you for the new season, and why?
Following last season's achievements and the memorable scenes that followed, it's hard to not go into next season without a feeling of optimism, a sense of "why not keep this fairytale going."
At the same time, however, I'm sure a lot of fans are aware of the challenge that awaits us, made greater by the substantial spending that is now taking place in the Premier League, none more so than first opponents Manchester City.
In terms of our transfer policy, it is evident that Chris Hughton will remain loyal to the players who have taken us to this position, with a focus on keeping the togetherness of the squad—a key factor to last season's success.
What are your aims for the season?
The aim next season has to be survival. A lot of last season's success was built around being dominant at home, accumulating more points than anyone else in the league (54), while only experiencing defeat on three occasions in front on the Amex crowd.
Therefore, in a similar style to Sean Dyche's Burnley last season, I feel being a force at home will be the key to survival, with points away from home proving harder to come by.
Anything else that's new for you this summer?
In terms of the club, around £5-6 million is having to be spent in order to get an already very impressive Amex stadium 'Premier League ready.'
Then you have the increased spotlight, which I'm sure with new commercial channels the club is using to expand the brand on a more global scale.
For the fans, there are new grounds to visit and days out to be planned.
Amex Stadium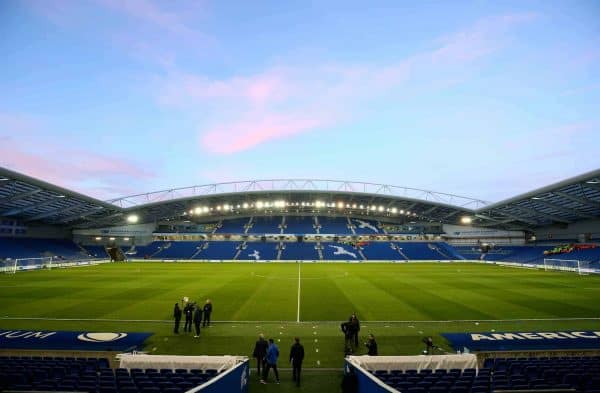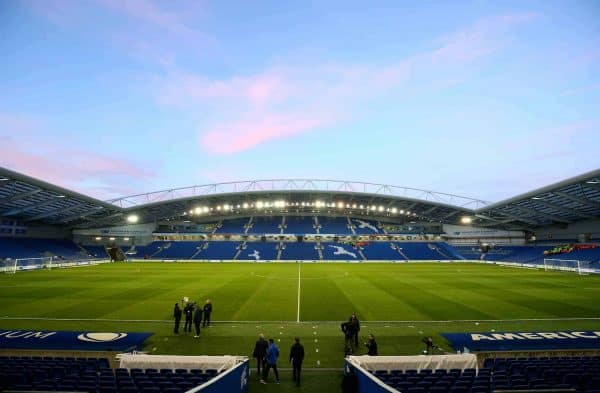 Capacity: 30,750
Away fans' pubs: Despite being an impressive stadium, many away fans to visit the AMEX stadium feel the location is a downside.
Once you get to Falmer station, your only real option for food and drink is at the ground. Therefore, in terms of pre-match drinking, Brighton town centre is your best option, filled with a wide variety of different pubs to visit.
As you leave the station, pubs such as the Railway Bell are very much Albion pubs. Despite being no real designated away pubs, as you walk down Western Road (leading down from the station) pubs/bars such as Wetherspoons, Walkabout, Yates and many more pubs welcome away fans.
One piece of advice for visiting fan: As previously mentioned, most travelling fans will spend pre-match in the centre of Brighton. Down here we are not blessed with a very competent train service.
Therefore, my main piece of advice would be to allow yourself enough time when travelling from Brighton to Falmer station. The train is only a short 10-minute journey, but the closer you leave to kickoff, the more the queues at Brighton station will build.
If you are driving down, the Bridge car park will probably be your best option in terms of parking close to the stadium, located just a five-minute walk to the ground (walkway leading to the stadium).
A parking ticket can be purchased via the club's ticket office—£13 in advance or £15 on the day.
Liverpool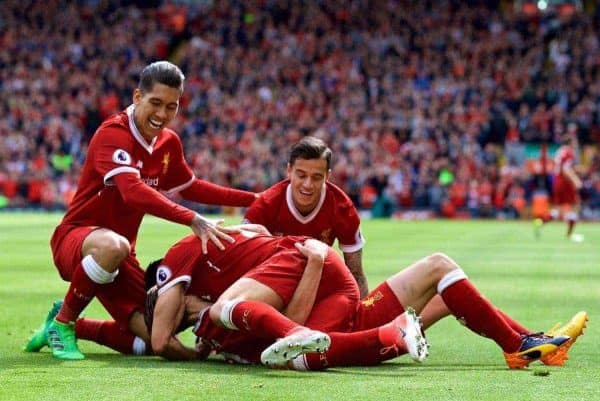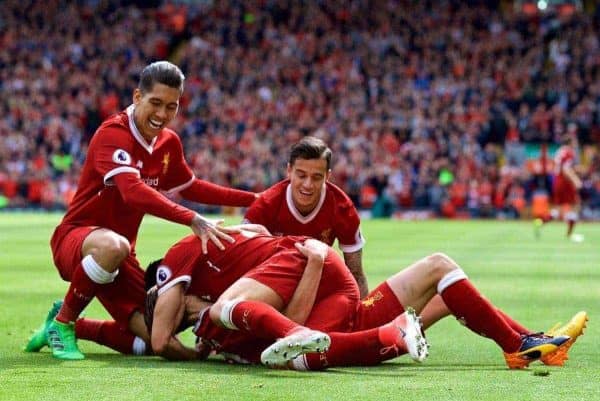 How do you rate Liverpool's chances heading into the season?
Having been an admirer of Jurgen Klopp for some time, I am looking forward to seeing how Liverpool can put this exciting front line to good use next season.
If you can land both Virgil van Dijk (almost Brighton-bound once upon a time!) and Naby Keita, I expect you to be a real force next season, providing the defensive side of your game improves.
Overall, expect the title race to be of greater excitement next season given the initial spending of the top clubs, opposed to last season's Chelsea runaway.
Joe Gomez has been linked with a loan move to Brighton—would you be happy with that?
From what I've seen of Joe Gomez prior to the injury, he impressed and his versatility would be a real asset to most teams.
Given the length of time he was forced out of action, I feel we would be able to offer him the game time that would benefit both parties.
However, the news that has been coming out recently indicates the player wants to stay and fight for his place. Despite being a blow for us, you have to admire his confidence to push his way into Klopp's plans.
Hopefully this situation changes and we see Gomez in a Brighton shirt next season, however if not, I hope he continues to develop and stay injury free.
Predictions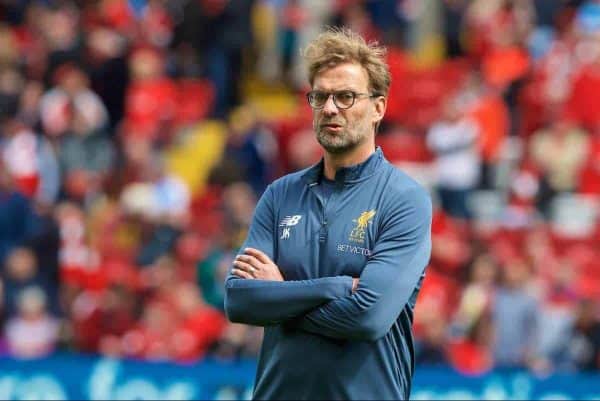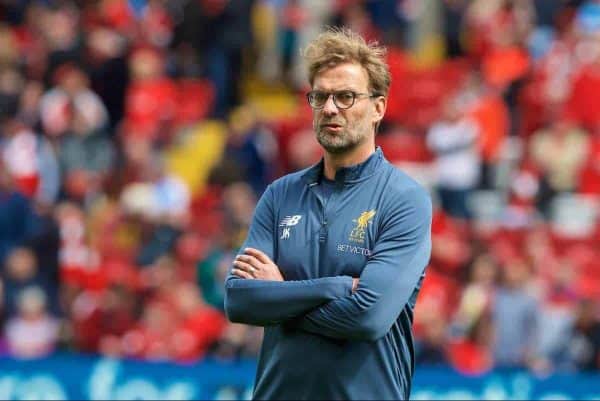 TIA's Brighton Predicted Finish: 20th
Where Jamie says Brighton will finish: Being the optimist, I will predict a 16th-placed finish, avoiding relegation. This is assuming we can bring in some good additions to the squad before the window closes, specifically a goalscorer—something every team desires.
Where Jamie says Liverpool will finish: In terms of league position, at this current moment I predict Liverpool to finish third, which alongside a decent run in the Champions League would equate to a good season, in my opinion.
In terms of league winners, given Pep's spending and having a full pre-season, I find it hard to look past Man City.