Jordan Henderson is adamant there is no ill feeling towards wantaway midfielder Philippe Coutinho among Jurgen Klopp's Liverpool squad.
Coutinho has not travelled with the Reds for their crucial Champions League play-off clash with Hoffenheim, but was only omitted due to a back injury.
However, while the Brazilian has remained at Melwood, he has already set his sights on a move to Barcelona, handing in a transfer request on Friday.
This was followed by a deflating 3-3 draw away to Watford to kick off the Premier League campaign, leading to suggestions Coutinho's unrest had affected the squad.
But speaking ahead of Tuesday night's first-leg clash, Henderson insisted his team-mates were "fully focused on the job at hand."
"It's obviously a difficult situation for Phil. Whatever I say won't help the situation," he said.
"As players, we're fully focused on the job at hand and the game.
"You expect things like this to happen in transfer windows, players going, players coming in.
"But you've got to focus on what's important and that's obviously the game tomorrow. It shouldn't have any effect at all.
"If you ask everyone they want Phil to stay because he's a world-class player."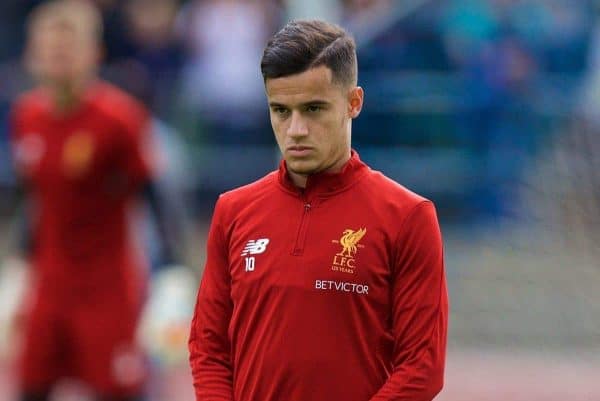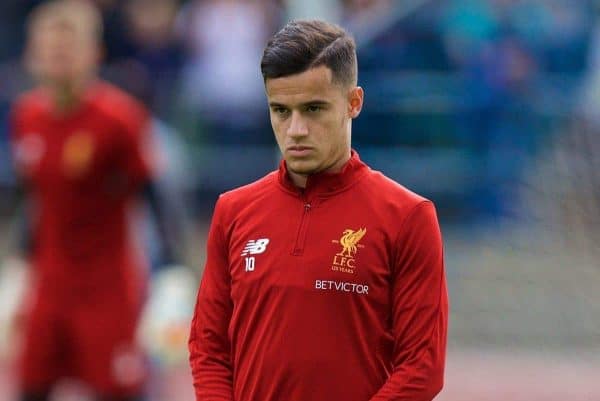 Following Coutinho's transfer request, ex-Liverpool captain Steven Gerrard explained his role in convincing Luis Suarez to ignore interest from Arsenal in 2013.
But Henderson believes he won't be able to influence Coutinho's decision in the same way, with Barcelona arguably considered the pinnacle for South American talent.
"I don't think I can influence the situation, but I can have conversations with Phil," he explained.
"He's my team-mate, I'm close to him because I've played with him for a few years and I've got a lot of respect for him.
"But at the end of the day, anything that happens has nothing to do with me."