Jurgen Klopp remained positive following Liverpool's 3-3 draw with Watford in the Premier League, despite the manner of their opening-day collapse.
The Reds made a strong comeback after going behind early to Stefano Okaka's header, with Sadio Mane netting and Roberto Firmino and Mohamed Salah responding to another goal from Abdoulaye Doucoure.
But, ultimately, Liverpool were left ruing missed chances and defensive errors, as Miguel Britos bundled home in injury time to seal a draw.
Speaking to reporters after the game at Vicarage Road, Klopp discussed his side's failure to defend from set-pieces, insisting it was not their biggest issue.
"I'm not fed up [of talking about it], I have to talk about it," he said.
"If you want to sum it up to this then that's the only thing you saw and that's that's absolutely OK.
"We defended most of them really well and in the end is it enough if we concede one goal? Of course not.
"I think we had two minimum [of the] same big chances off the set-pieces and they defended them with luck.
"Do they then have no problem with set-pieces and we have still a big problem? I'm not sure.
"We have to work on it, but that's my life, our life, in football.
"For us, different things are important: physicality in the beginning, not ready for these things."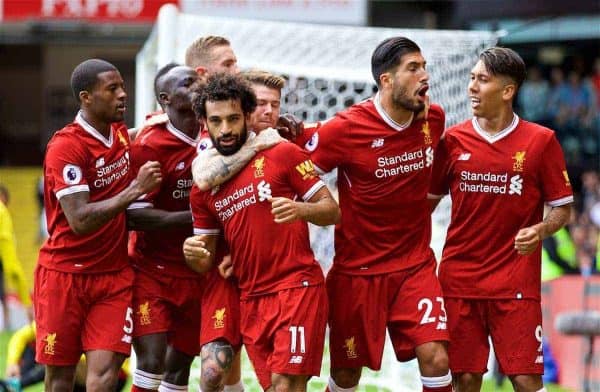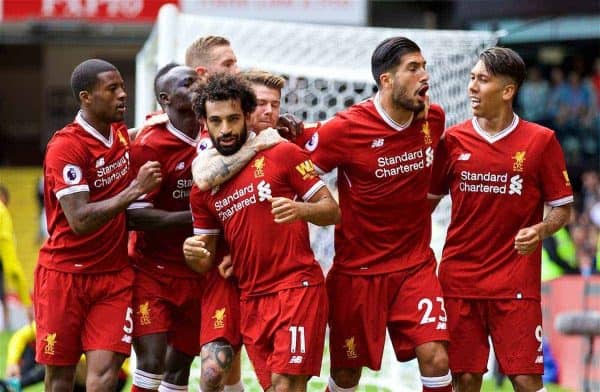 The German also praised Salah for his response in the second half, conceding that the winger struggled up against Britos in the first half.
And Klopp highlighted Liverpool's counter-attacks following Watford set-pieces as one of the main positives of the afternoon, with Salah's blistering pace central to this.
But with his side falling flat in Hertfordshire, he must now look forward, as a Champions League play-off clash with Hoffenheim awaits on Tuesday night.
There were certainly positives from Saturday's draw, but the negatives must be ironed out if the Reds are going to make it to Europe's top tier.