There are a number of choices facing Jurgen Klopp when Liverpool travel to Manchester City on Saturday, not least which of his two in-form left-backs gets the nod.
At the start of the season Liverpool's left back position was seemingly up for grabs. James Milner played the majority of last season in the role but his performances in the position declined as the season progressed, but despite this Jurgen Klopp refused to turn to the specialist left back on the club's books, Alberto Moreno.
Some thought that the vice-captain would remain as the first choice left back for the new season, but in pre-season there were hints that the manager would go with a specialist left-footer in the position.
The signing of Andy Robertson further reinforced this idea, but it was still widely reported that Milner would start the season on the left of the back four.
So when Moreno trotted out at Vicarage Road for Liverpool's first game of the season, it confirmed that the Spaniard's time on the fringes of the first team squad might be over, and that Klopp was trying something different down the left this time around.
And that man whose time at Liverpool appeared to be all but over last season has recovered some kind of form.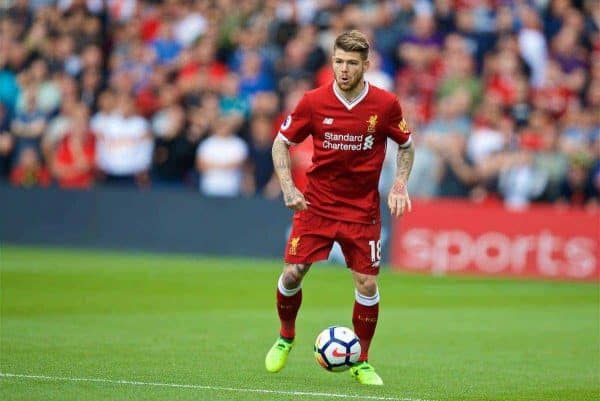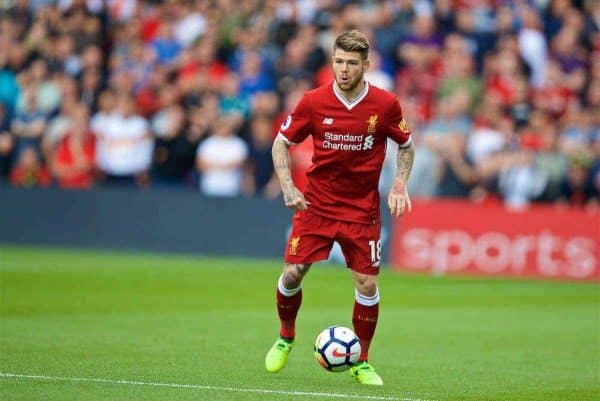 In a system where the midfield covers for him (at least they should be) he's free to roam down his wing, providing good pace in attack to complement the right-footed Mane who will often cut inside.
This use of inverted wingers may be the reason Klopp now wants genuine left-footers at left back; as having inverted full backs and inverted wingers down the same flank would provide little in the way of natural width.
Robertson was similarly impressive when he made his debut at home to Crystal Palace, and was one of the team's outstanding players on the day.
He created numerous chances during a first half which was one of the best any debutant could hope for in front of the judgemental Anfield crowd.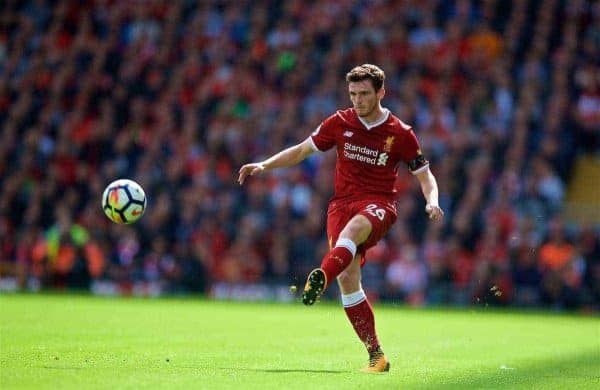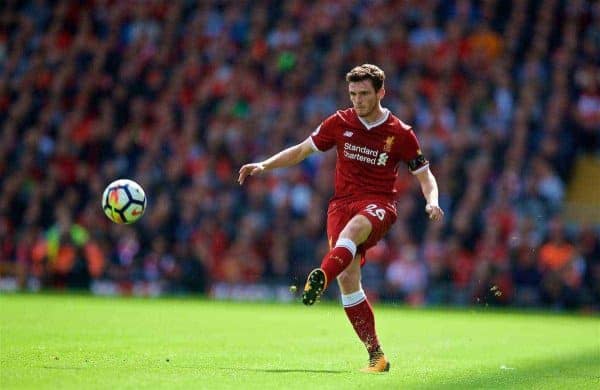 It now comes down to a choice between the two players for the game against Man City, and there are a few factors which could come into play when Klopp makes his decision.
The first and most prevalent may be the international break.
While Moreno has had an opportunity to take some time out due to the fact he isn't currently part of the Spain national team set up, Robertson has been one of the stand-out players in Gordon Strachan's impressive Scotland side.
He took part in their Group F wins against Lithuania and Malta which now see the side challenging for a playoff spot, and his performances were important to the victories.
Against Lithuania Robertson scored an impressive goal which showed he has qualities which go beyond the minimum requirements for a full back, and ones which are becoming increasingly important for a player in this position.
Who needs Thomas Lemar when you have Andy Robertson? pic.twitter.com/zDrt5OhItJ

— James Nalton (@JDNalton) September 1, 2017
He was involved in the build up to much of Scotland's good attacking play, and contributed to the second goal against Malta along with fellow former Dundee United player Stuart Armstrong.
Klopp could view Robertson's time away with Scotland in two ways:
The player is in good form, high on confidence, and ready to continue this in an important game against Liverpool's rivals.
Having played the full 90 minutes in two international matches he might be due a rest, and it would be better to go with a player who's already had a break.
The latter point could see Moreno get the nod for this game, as Klopp will have had time to work on tactical points with the Spaniard.
Long-term
In terms of the left back position's long-term occupant, Robertson could be the answer as he has more of the required tools to play in midfield, meaning he's more effective than Moreno when he comes inside as opposed to overlapping.
However, Moreno himself has occasionally shown good qualities in this area, not least a powerful shot which could see his name on the scoresheet at some point this season should he continue to get games.
The Spaniard's pace will be important when it comes to tracking City's attacking full-backs, and though he may occasionally lack defensive discipline he can make up for this with his speed of recovery, which is slightly quicker than that of his team-mate.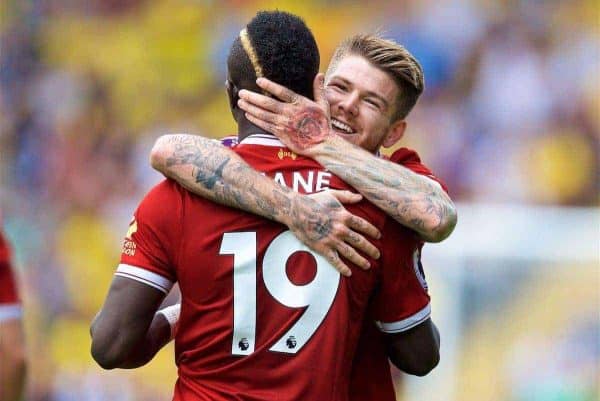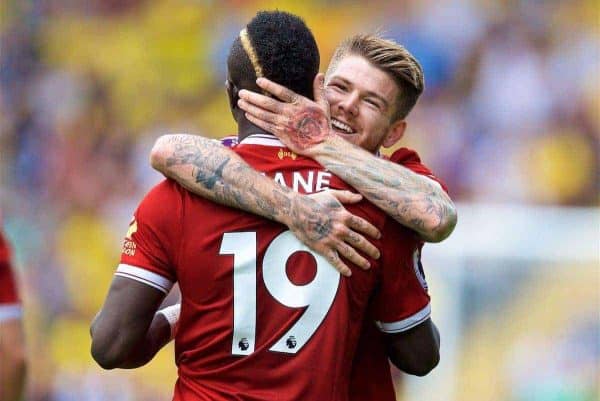 He'll look to cause the opposition more problems than they pose for him, and he's coming into the game on the back of one of his best performances in a Liverpool shirt during the 4-0 thrashing of Arsenal.
In the manager's eyes there won't be much between Robertson and Moreno at this point in time, so the latter could get the nod merely due to the fact he'll be less fatigued and has been at the club longer.
However, further down the line the Scotsman has the qualities to make this position his own in Klopp's strongest eleven, with Moreno providing more than adequate backup.