Liverpool boss Jurgen Klopp is excited to be a part of Rhian Brewster's future as he gave the England wonderkid a glowing report.
Brewster has emerged as the star of the Under-17 World Cup, scoring back-to-back hat-tricks to send England into Saturday's final against Spain.
Klopp has already seen what Brewster can do after inviting him to be part of first-team training last season.
The Reds manager said: "I don't like to make things like this too big but if you score twice a hat-trick it's quite difficult to keep it as a secret.
"We had Rhian around already last season and then he had a bad injury. I didn't see him for three months and when he came back he looked completely different, he was already a man, he had a little bit of a beard.
"It's really fantastic to have him around. He's very similar, not as a player but as a person, to Ben Woodburn. He never thinks about which team he's playing for.
"He scored already important goals, he's ready to make these very difficult steps in this age group. He's on a fantastic way and we're all looking forward to be part of his future.
"With Ben and Rhian, with Harry (Wilson), Dom Solanke, we have so many more-than-good boys for the future."
Brewster can take encouragement from Woodburn's progress, with the 18-year-old having already made a number of first-team appearances.
Klopp did not dismiss the possibility of Brewster breaking into the side this season, but said: "It's really not the moment to talk about this.
"He doesn't expect it. We had a little chat after the last game and I told him save the number, and he said I will, so maybe that's the first step.
"It's all good and the future's bright but we are responsible, he is responsible and unfortunately you as well.
"I think we all are interested that these skilled boys can come through, can become Premier League players and play for the Three Lions, that's what we all want."
It has been a summer of success for England's youth sides, with the Under-20s winning their World Cup and the Under-19s the European Championship.
Klopp can see similarities to his native Germany, the majority of whose 2014 World Cup-winning side played together with great success through the age groups.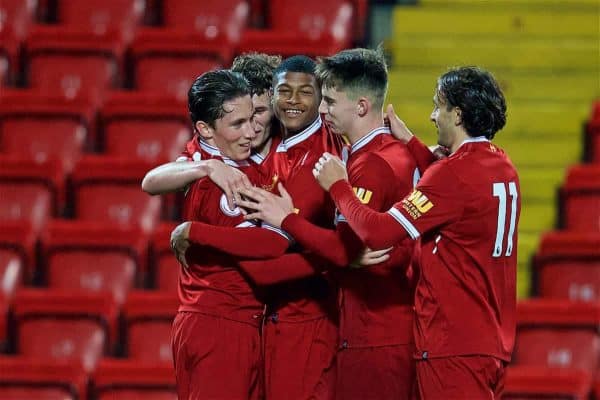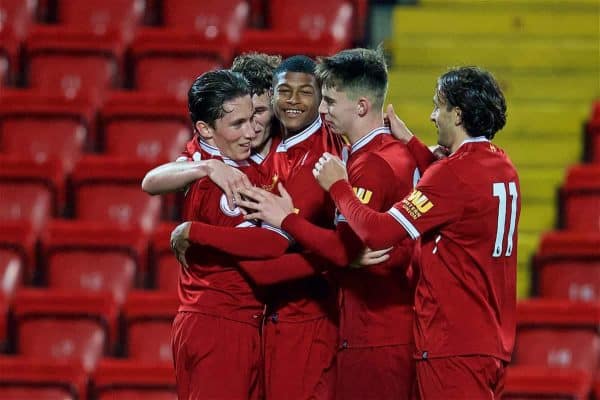 "These are fantastic signs," said the Liverpool boss. "This is how it started in Germany. We all know Germany has a fantastic first-team squad but it started with winning trophies at youth level.
"England play without (Jadon) Sancho and they're still doing really well. That only shows that there's a lot to come and that's good for England but that's only one step.
"The next is we have to create circumstances where these boys can take the next steps. Not too early, not too late, at the right moment."