Liverpool carried September's disappointing form into October, as the Reds failed to impress in a 1-1 draw with Newcastle United at St James' Park.
Newcastle United 1–1 Liverpool
Premier League, St James' Park
October 1, 2017
Goals: Joselu 36'; Coutinho 29'
---
Coutinho's Reintegration Complete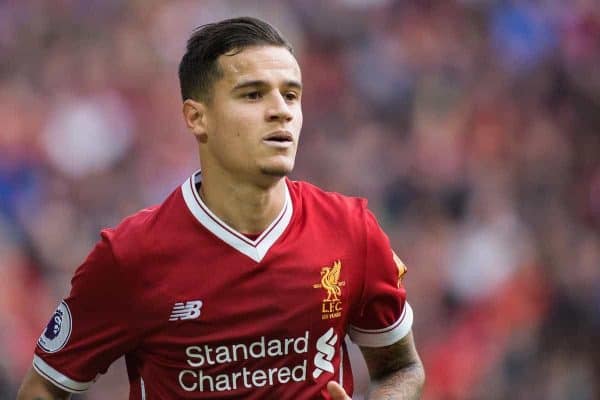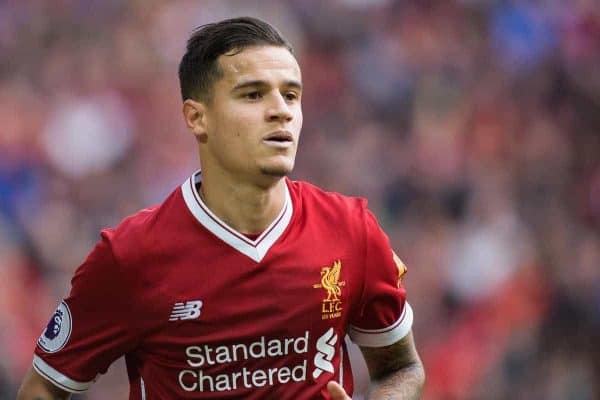 There was naturally an element of concern as to how Coutinho would respond to his failed summer move to Barcelona.
But any fears the Brazilian would down tools have been emphatically dismissed, with Coutinho hitting simply stunning form since gaining full fitness during his reintegration period.
The Reds' No. 10 was once again main man at St James' Park, and showed just why the club fought so hard to keep him at Anfield.
Coutinho's stunning curling opener was a simply world-class effort—one that will only strengthen Barcelona's desire to take him to the Nou Camp eventually.
And he was also the Reds' brightest hope of any route to victory as he orchestrated play throughout—posting four key passes, the most of any Red—while trying to be the man to drive the team forward.
Unfortunately Coutinho's attacking team-mates were the ones almost refusing to play—with Sadio Mane, Mohamed Salah and Daniel Sturridge (more on him below) all frustratingly poor—but a third goal in as many games shows his reintegration is complete.
Sturridge Struggles on 'Fab Five' Audition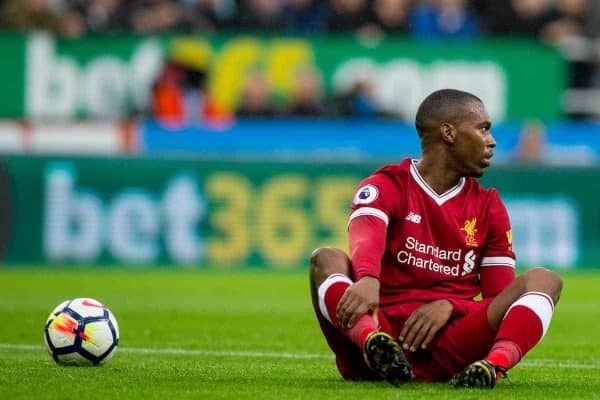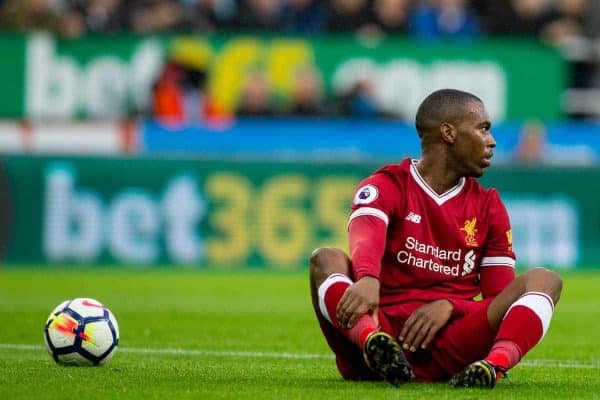 It was expected that Jurgen Klopp would give his 'Fab Four' another rehearsal to get their act in sync, but it didn't happen as Roberto Firmino made way for Sturridge.
The striker was handed his own audition to prove he can become the newest member of the band at St James' Park, but Sturridge didn't take his opportunity.
The 28-year-old was a yard off the pace and barely involved throughout—too often ponderous in possession—and he lacked the speed or desire to trouble Newcastle's back line.
Sturridge had the chance he will have been hoping for early in the second half, but he could only fire a tame effort straight at Rob Elliot after pouncing on an error in the Magpies' defence.
It was an opportunity Sturridge of old would have gobbled up, but that he failed to shows his current struggles, which are becoming increasingly worrying with poor performances when deployed from the start in recent games.
Sturridge's early withdrawal was no surprise—he was lucky to even last 74 minutes—and on this showing, it will remain the Fab Four rather than become the Fab Five.
When Your Luck's Out…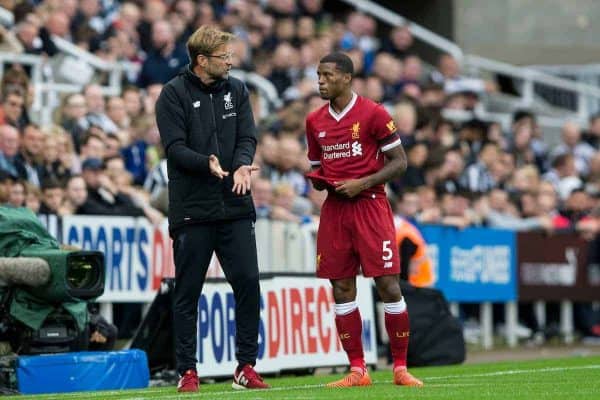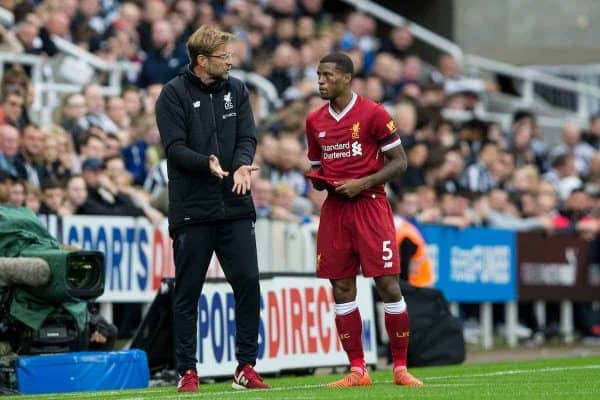 Luck has always played a big role in football, but it's well and truly out for Liverpool at the moment.
While the Reds were disappointingly architects of their own downfall, the amount that again went against Klopp's side only compounds the frustration.
Liverpool couldn't get a break in the first half when Gini Wijnaldum saw his clever effort hit the post, before Dejan Lovren then saw his strike cleared off the line and Sadio Mane lashed wide.
And then the way Joel Matip make a brilliant recovery challenge, only to see his clearance hit Joselu and trickle past Simon Mignolet and into the net was farcical—and completely summed up the lack of fortune.
Yes, you can't rely on luck to carry you through games or get wins, and it shouldn't ever take away from the fundamentals of performance, but just one break in our favour would be nice.
Rafa's Reunion Reminds of Former Reds' Defences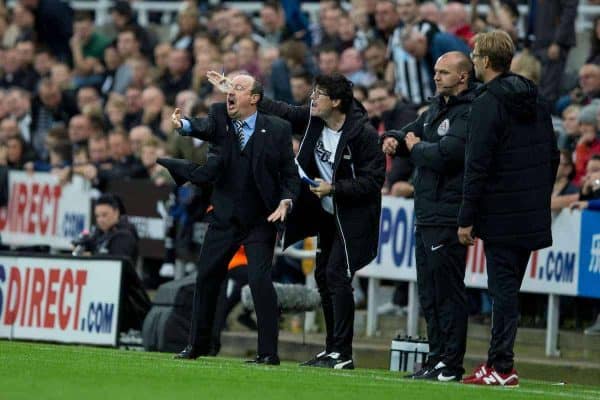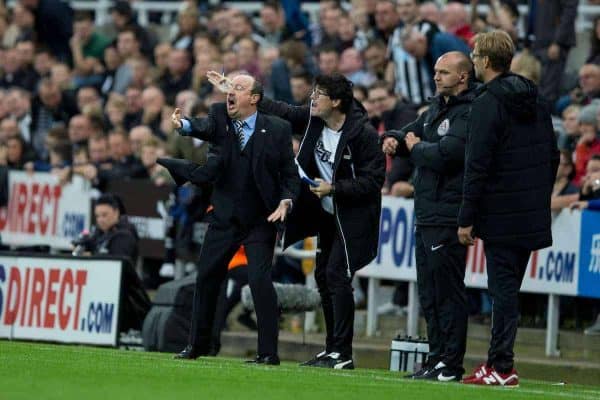 It's not often pre-match talk is dominated almost completely by off-pitch matters, but the trip to St James' Park was one of those moments as the Reds met for a special reunion with legendary former boss, Rafa Benitez.
The travelling Kop showing their adoration by bringing out some Kop classics pre-match and in the early exchanges for the man who brought the miracle of Istanbul and the FA Cup to Anfield.
It made for a 'Rafa love-in', with the home faithful similarly forthcoming in their appreciation for Benitez—making for a surreal occasion the Magpies manager will never forget.
Benitez also won't forget that he remains unbeaten against the Reds as an opposing manager—now a five-game run.
Being able to quite comfortably extend that won't be something that will have surprised the Spanish tactician, who will have watched on with joy and horror at the state of Liverpool's defending for his side's equaliser—a far cry from the tight, organised units he assembled.
Given the results, it seems these reunions are enjoyed by no one more than Benitez himself, but could the biggest one be yet to come with a return to the home dugout at Anfield?
As Rafa said pre-match, "you never know."
Pressure Now On Reds For Crucial October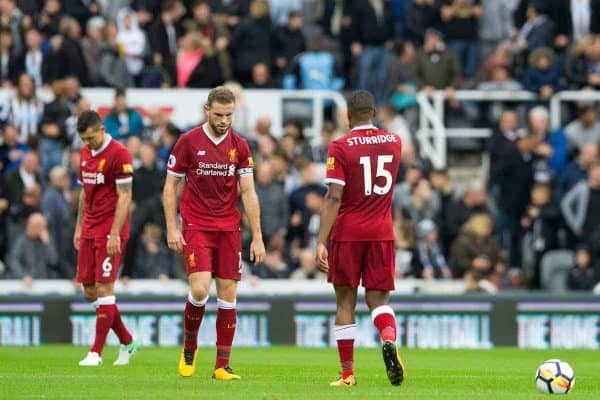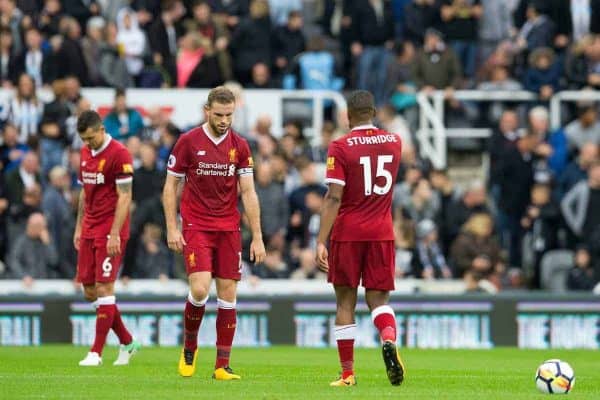 Sunday's trip offered an immediate chance to spark a better month of form and results in October, but the Reds' could only bring a September hangover with them.
Klopp's men would have been desperate to open what is an extremely tough month with a win, and failure to do so now adds extra pressure with the way the season could be shaped in the coming weeks—yes, already.
Huge league games loom against Man United and Tottenham after the international break—which make the final clash of the month against Huddersfield Town an absolute must win—and the first match in the pivotal Champions League double-header with Maribor.
It may be still be early, but results in those games could go some way to shaping the campaign—whether it's going to be a real battle for top four, or dreams of a title charge can be kept alive if we can click in those matches.
We will also go some way to discovering whether qualification for the knockout stages is viable, or a venture into the Europa League is a realistic possibility.
Some of these early season answers will come in what is now a pressure-filled October with no breathing space. Let's hope they prove to be the right ones.