Jurgen Klopp said Jose Mourinho's tactics would not be acceptable at a club like Liverpool after Man United earned a 0-0 draw at Anfield for the second successive season.
Liverpool dominated possession but could not break down United's defence as Klopp's men drew a third straight game.
The hosts came closest to scoring as David de Gea made a superb save to deny Joel Matip while at the other end Romelu Lukaku squandered United's big chance.
Klopp felt his side dominated the game and felt his side should have had a penalty after Philippe Coutinho went down under pressure from Ander Herrera.
The Liverpool manager told Sky Sports: "I think the performance was worth three points. We were the better side.
"I think Man United came here for the point and they got it. We wanted three points and didn't get it.
"I'm sure if we played like this, you could not do this at Liverpool. Obviously for Man United it is OK.
"It's quite difficult when a top-class team like Man United has that defensive approach. You're not going to get 20 chances.
"But we had enough, a big one in the first half, and a penalty I feel, we were unlucky."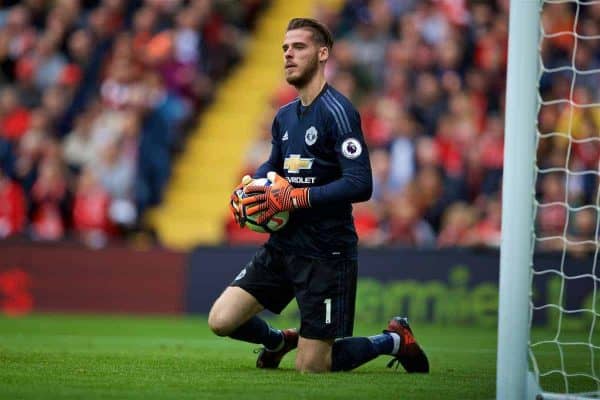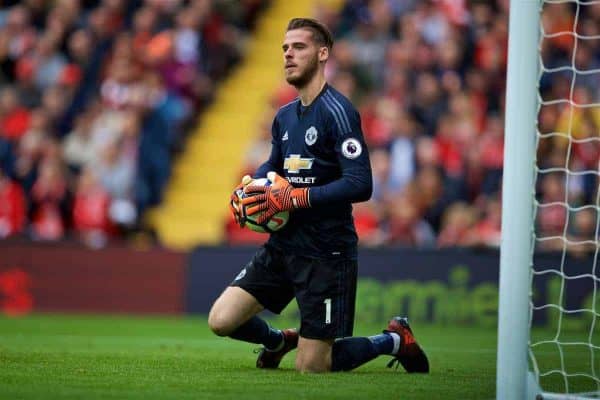 The big chance came when United failed to clear a corner and the ball fell for defender Matip inside the six yard box, but De Gea deflected the ball away with an outstretched leg.
Matip felt Liverpool would have won the game if he had taken the opportunity.
"It was a great save from De Gea," Matip said. "I had to score and maybe we would have won this game. But his reaction was brilliant."
De Gea said: "I tried to react quickly and it hits my foot. It was instinct. It was a really good [save], but I need to keep my level high.
"We always try to win games, but today Liverpool played better than us. One point away from home, we're happy."