Jurgen Klopp has moved to defend the under-fire Dejan Lovren, but hinted that the Croatian could be omitted as Liverpool take on Huddersfield Town.
The Reds return to Anfield after two very contrasting away trips on Saturday afternoon, having followed up a 7-0 win over Maribor with a 4-1 loss at Tottenham.
Lovren produced a miserable 31-minute performance at Wembley last weekend before Klopp opted to withdraw his No. 6 and replace him with Alex Oxlade-Chamberlain.
Liverpool conceded two goals without Lovren on the pitch, but it was the Croatian who came under the majority of criticism for his shambolic display.
Speaking to reporters at Melwood on Friday, Klopp looked to move on from Lovren's mistakes but simply said "we will see" regarding his side for the weekend.
"I don't wish one of your mistakes to be discussed in public. You cannot imagine how it feels," he said.
"The boys are still human beings. You look more like you're watching an accident, people standing around with smartphones instead of helping.
Of course, it wasn't the nicest week in Dejan's life, but in the end it's only football.
"People don't become better or worse people after making a mistake in a football game. If I think about Dejan I have more positive things than negative things. That's easy.
"He's a player of Liverpool, and that's how I treat him, as a member of this family.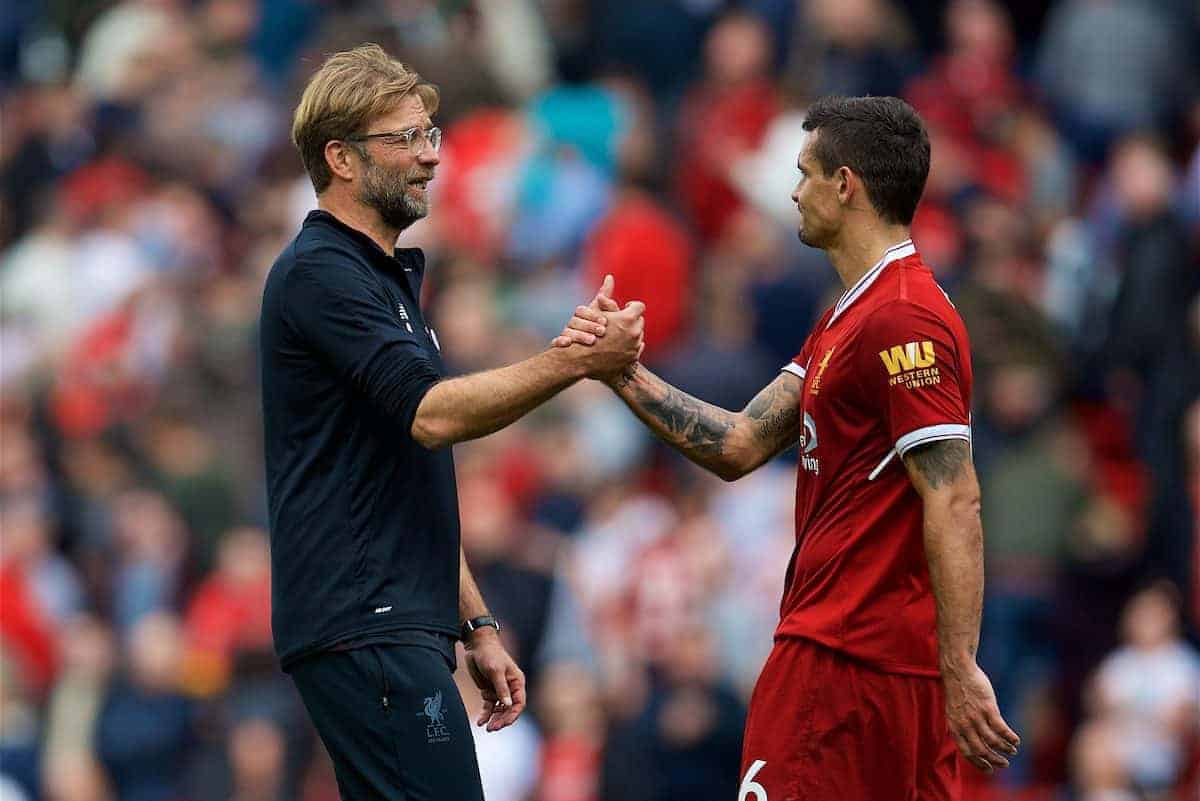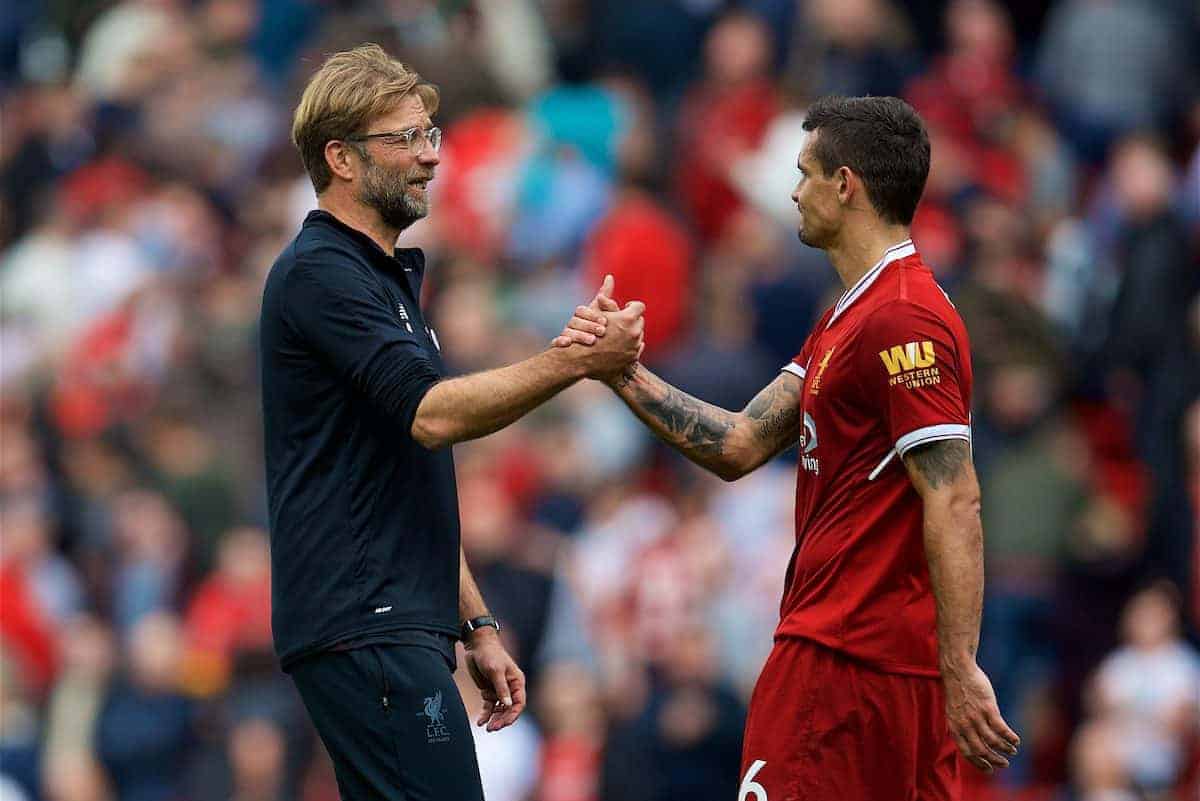 "I have to help him. It's up to you what you make of stories like this. The world of social media is difficult enough. I have no idea why people are doing it.
"But yes, everything is OK. Dejan had a good training week, we will see what we will do for tomorrow, lineup-wise.
"But it's not about the last game; it's about the next one, Huddersfield, and what we think will be the best lineup."
Klopp, though, admitted his team "must defend better" – but added that that should be easy "because we didn't defend well (against Tottenham)."