Liverpool manager Jurgen Klopp believes a 'world class' Harry Kane poses a bigger threat to his side than Man United's Romelu Lukaku did last weekend.
The Reds boss succeeded in keeping quiet the in-form Lukaku, who had scored in seven successive Premier League matches before Saturday's goalless draw at Anfield—although the job was made easier by United's tactics and the Belgium striker's reluctance to engage when out of possession.
But Klopp believes Kane, who has 15 goals in 15 appearances for club and country and 81 goals in 102 Premier League matches in the previous three years, is a different prospect.
"I don't have to judge these two. They are both fantastic strikers," he said.
"The difference is that Harry is much more a part of the game when he is not scoring—but I am pretty sure Lukaku can make these steps too.
"We avoided the balls to Lukaku and that must be a key for Harry as well but if we are too concentrated on one player then Dele Alli is everywhere or Eriksen shoots from everywhere with decisive passes.
"It is a good team so you cannot be concentrated on one player.
"It will be a big challenge for them in the next few years because Harry is not only one of the best strikers in Europe, he is one of the best strikers in the world, 100 percent."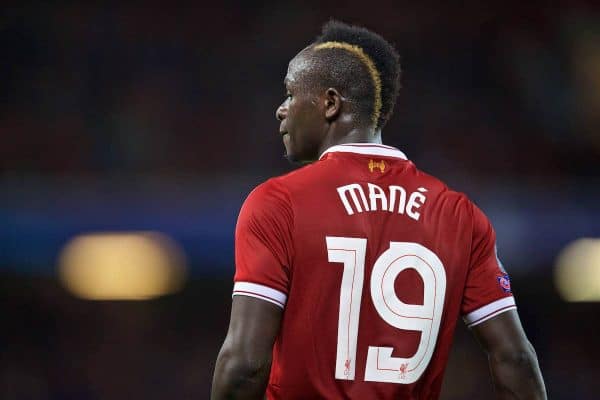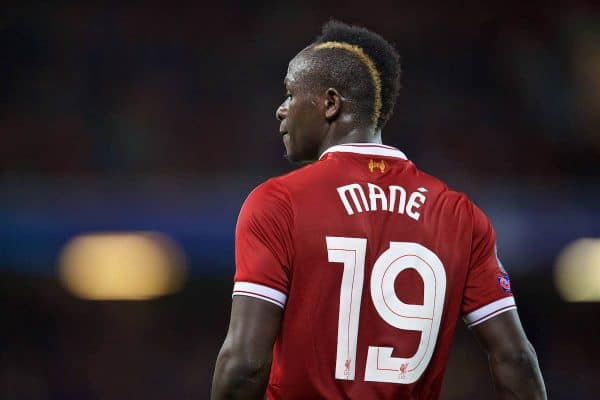 Klopp will go to Wembley on Sunday without one of his most potent attacking threats as Sadio Mane continues his recovery from a hamstring injury sustained in the last international break.
Senegal coach Aliou Cisse has named the pacy forward in his squad for their World Cup qualifiers against South Africa on November 10 and 14, claiming there is "no doubt" the player would be 100 per cent fit.
Klopp played down those expectations, however, as the initial assessment from the club's medical staff was up to six weeks—which would take Mane beyond those dates.
"I don't know how he can know. I don't know," said Klopp of Cisse.
"Sadio is still in rehab indoors, he is not doing any exercises outside.
"If he is fit earlier I would be really happy but no one knows in this moment.
"They have very important games—I think they need one point from two games to be qualified—so they feel the pressure a little bit but we cannot change the situation.
"If Sadio is fit we cannot hide it, why should we do it? If he is fit we can do nothing to keep him here and he will go to Senegal but at this moment I don't know."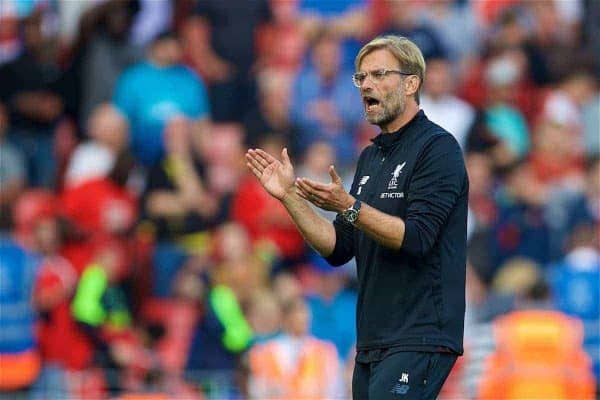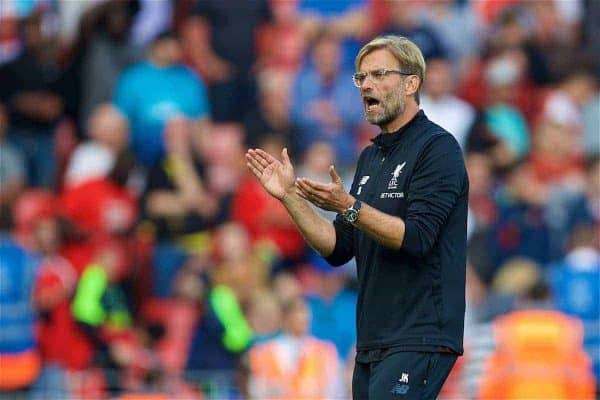 Away from this weekend's huge game against top-four rivals Klopp was delighted to discover that their match at Arsenal next month has been brought forward a day to Friday December 22 rather than moved back to Christmas Eve, which had been a realistic prospect when Sky began debating which matches to choose to broadcast.
"To be honest I don't know when it happened last time that someone could take something but didn't take it because of common sense. Sky, thank you!" said Klopp.
"I thought it was a very good decision, especially for the fans, that's No. 1.
"It is still difficult and we will do everything from the club's side to bring our fans home on the Friday night but it is a very good sign.
"I've said a few times we respect all the contracts the club signed with the Premier League but it is the players who decide how nice the game is.
"When they never can rest it is a problem. We only have one day off football in the year and that should be OK for most of the people."