Liverpool have now won just once in eight matches, but is this disappointing run of results a fair reflection of the Reds' form?
Jurgen Klopp's side drew 0-0 with Man United on Saturday, with the visitors predictably negative as they dogged their way to a point.
It was easy to feel dispirited, considering Liverpool had once again failed to pick up a win, but the performance was good against a team who had dropped just two points all season before the game.
As usual, there were the usual disagreements and debates among Reds supporters once the final whistle had blown, with some in optimistic mood and others still tearing their hair out.
The question is: is the glass half full of half empty with Liverpool at the moment?
Half full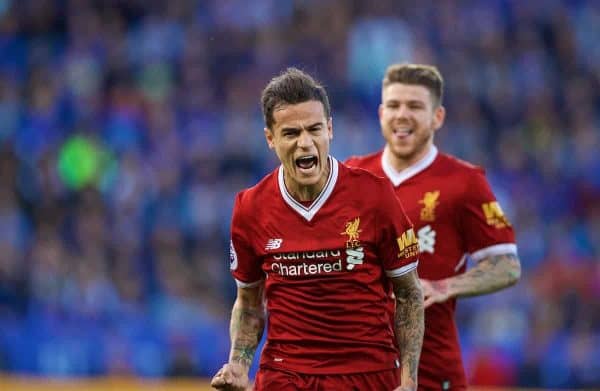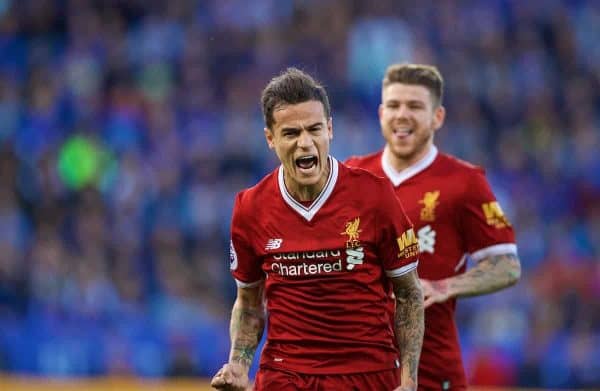 Too many fans simply look at results these days, rather than performances. A win will be met with positives regardless of the display, and any defeat is treated like the end of the world.
On the face of it, Liverpool winning one solitary game since thrashing Arsenal on August 27 is dire, but their form has actually been reasonable.
In the eight games since that Anfield rout, how many times have the Reds been genuinely poor?
The humiliation at the hands of Man City was mainly down to Sadio Mane's sending off – Klopp's men were the better team before that unfortunate incident – and the 2-0 League Cup defeat at Leicester City saw key players rested and Philippe Coutinho replaced at half-time.
They have been the only losses since August, and when you look at the five draws, the sole below-par showing came at Newcastle United, when the visitors never got going.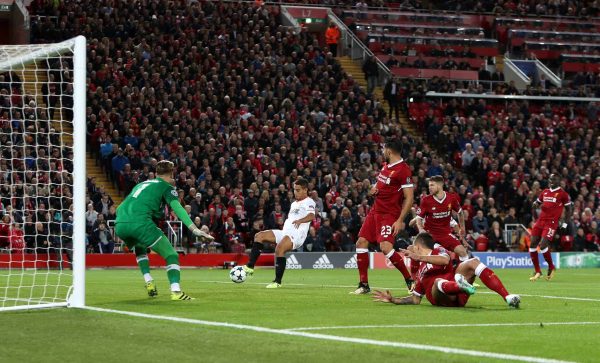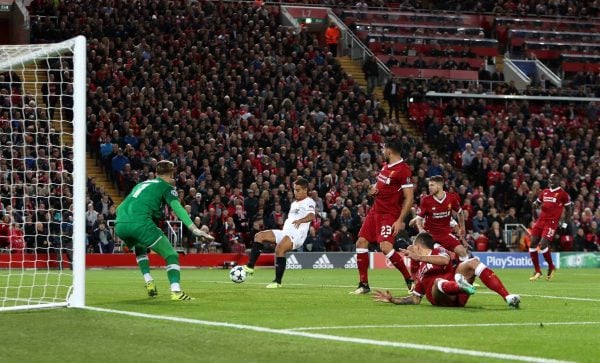 Sevilla and Spartak Moscow somehow earned a point in the Champions League, despite utter Reds dominance, and Burnley and United both had their goalkeepers to thank for avoiding victory.
Amid much doom and gloom from many, it is also important to look at Liverpool's rivals and see that they are not exactly all pulling clear.
Granted, Man City look exceptional and United are yet to lose, but the Reds are level on points with both Chelsea and Arsenal, and only four points behind a Tottenham side struggling to convince at Wembley.
Given the hyperbolic reaction of some, you would think that a bottom-half finish is on the cards, with top-four qualification impossible.
While it is understandable for there to be frustration at the current results, people need to look at the bigger picture and realise Liverpool are doing a lot right.
Half empty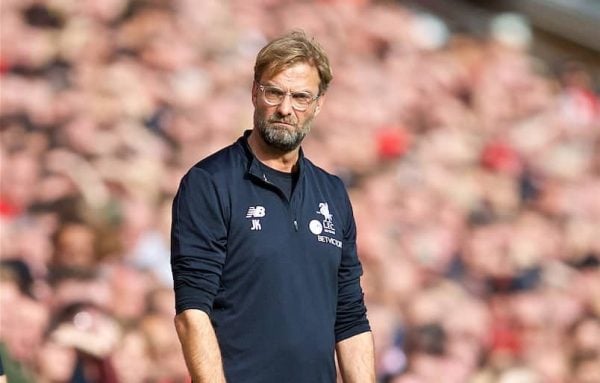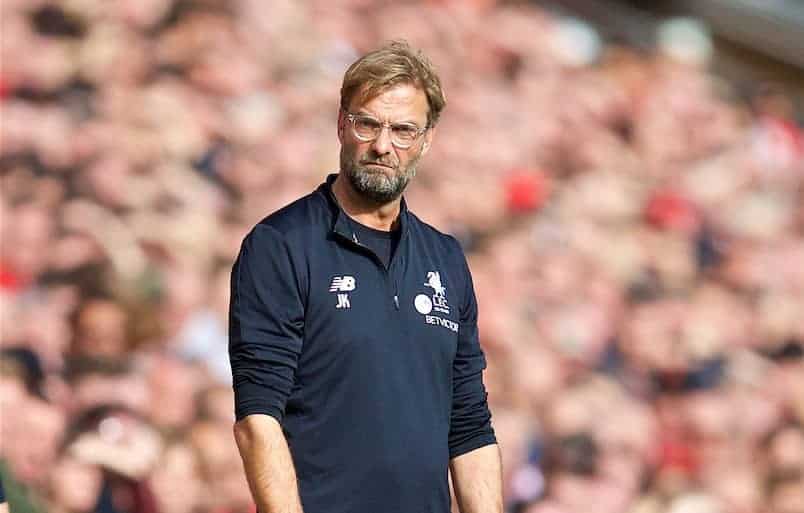 It would be wrong to pretend that everything is rosy, however, and the Reds' form cannot just be put down to bad luck.
A lack of leadership has been all too apparent on occasions, and an inability to win ugly continues to be a big problem.
Ongoing defensive lapses have been costly so many times already this season, and Klopp must shoulder enormous blame for not signing a centre-back in the summer.
The manager put all his eggs in one basket with Virgil van Dijk, but that is not good enough, especially when you consider Liverpool's now fractious relationship with Southampton.
There are still question marks about whether Klopp has shown too much loyalty in some very limited players, and a lack of depth throughout the squad feels like it could become problematic as the campaign progresses.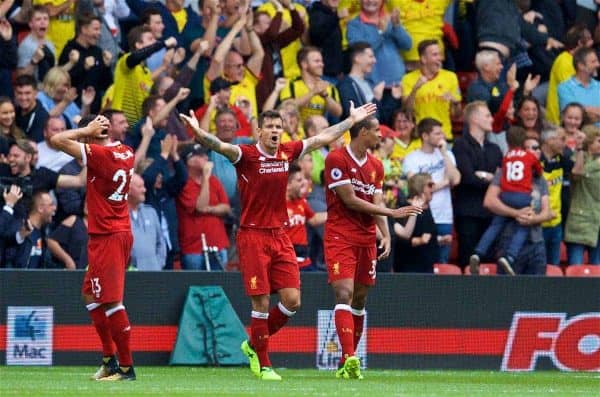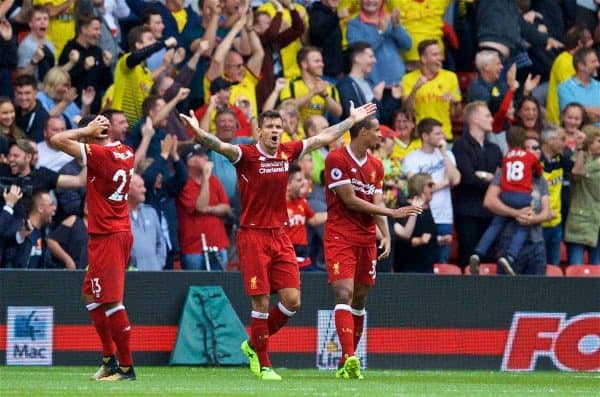 Equally, Liverpool's lack of ruthlessness in front of goal has been alarming, with every single one of the last eight matches seeing various individuals missing guilt-edged chances.
It is no exaggeration to say they could have taken maximum points from those games with more quality at key moments.
The reason City and United have already built such a sizeable gap over the Merseysiders is because of a lack of errors and lethal finishing – Klopp and his players only have themselves to blame in that respect.
There are also question marks about the mentality of the team, and the fact that they have only scored just once after the 37th minute since the Arsenal win is cause for concern.
To have tasted victory just three times in eight Premier League games in 2017/18 is a scenario we would have shuddered at the thought of back in the summer.
Which camp are you in?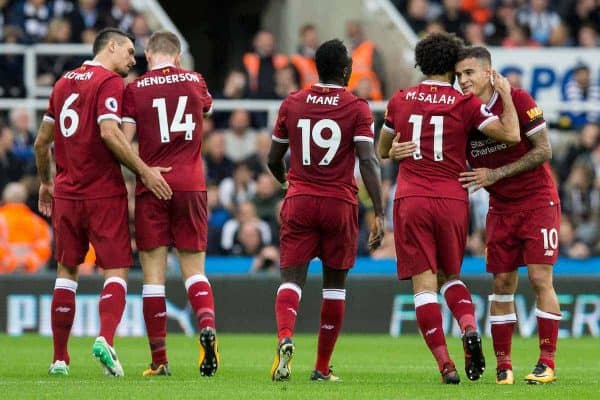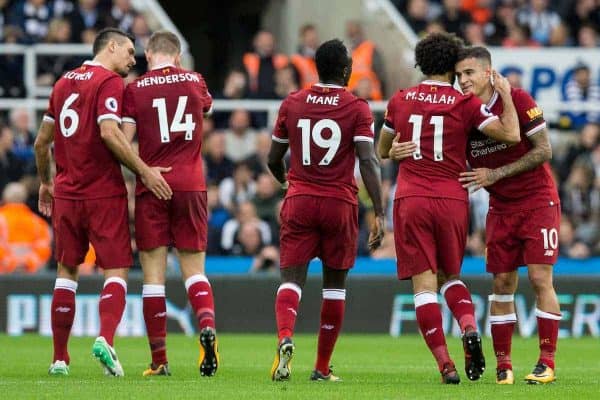 There is no question that this has been a far from perfect start to the season by Liverpool, both domestically and in the Champions League.
A flat summer in the transfer market saw momentum lost, and the same old deficiencies have reared their ugly head, which is worrying.
The Reds are actually playing much better than the last eight matches suggest, however, and there is a feeling that things will click soon.
The quality of football is generally very good, and if they can just emulate City and United in either penalty area, we will see Liverpool thrive.
Someone is going to take a hiding sooner rather than later – it may be the moment that everything changes for the better.