Confidence may not be high among Liverpool supporters as Man United travel to Anfield this weekend, but history shows form is generally meaningless in this fixture.
The Reds have had a stuttering start to their season, and although their current situation is nowhere near as bad as some are claiming, improvements are required – fast.
Although Saturday's visit of United feels like a great opportunity for Jurgen Klopp's side to kick-start their campaign and find some much-needed momentum, Liverpool fans aren't exactly in bullish mood ahead of the game.
The Reds' rivals have won six and drawn one of their seven Premier League fixtures in 2017/18 and will be sensing blood, following just one victory in seven in all competitions for their opponents.
United may be the favourites going into the game, but any pre-match negativity from those of a Liverpool persuasion should be ignored.
This is a fixture where form has often not played a part.
Level playing field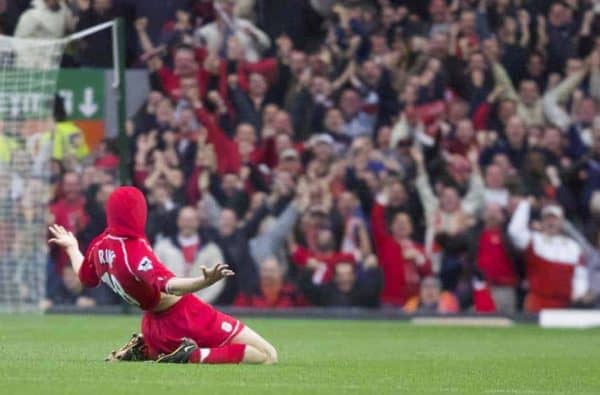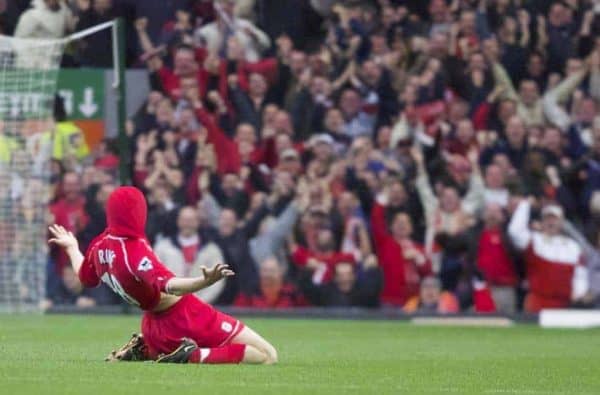 Every time Liverpool and United meet, it feels more like a one-off cup tie than a league clash – a free-for-all 90 minutes.
There is a passion and unpredictability about the fixture like no other, and players become so pumped for the occasion that it levels out the playing field.
A measured approach from both sides is rarely on display, and to repeat a good old cliche, the form book often does go out the window.
In the 50 Premier League meetings since its inception, Liverpool have won 13 times, United have prevailed on 27 occasions and there have been 10 draws.
When you take into account just how dominant United have been in English football over the last quarter of a century, they haven't overcome the Reds as much as you may expect.
Admittedly, the 1990s saw them enjoy the better of things, with Liverpool's only two Premier League wins coming in 1995, but the games were tight, with Alex Ferguson's side invariably more ruthless.
As the 21st century arrived, United continued to be the team to beat, but the Reds spoiled the party on numerous occasions, despite being undeniably inferior.
Danny Murphy's famous winner at Old Trafford in December 2000 inflicted a first home league defeat on United in two years, and the Red Devils were six points clear at the top when they lost 2-0 at Anfield three months later.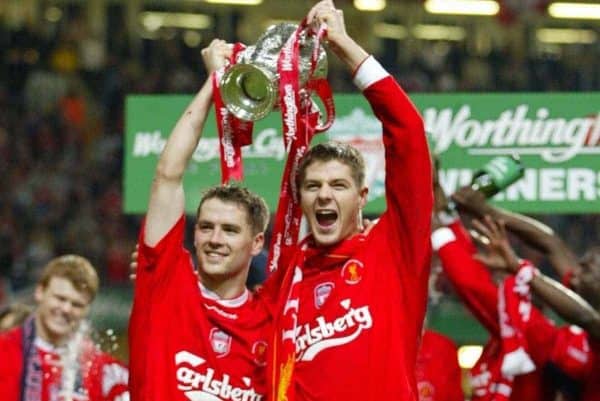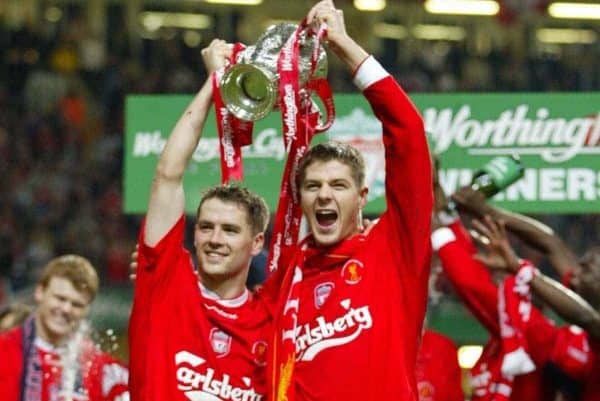 Two more Murphy-inspired wins in Manchester were secured in the next three years, during which time John Arne Riise had virtually snapped the United crossbar in a 3-1 victory and Gerard Houllier's side had beaten them in the 2003 League Cup final.
Memorable days for Dutchmen Ryan Babel and Dirk Kuyt saw them inspire Liverpool to home wins in 2008/09 and 2010/11, respectively, when United had arguably their most complete team in history.
On the flip side, United have often broken our hearts when the Merseysiders have been tipped to walk away with all three points.
Rio Ferdinand's stoppage-time winner in 2006 came in a match that Rafa Benitez's Reds bossed, and Kop End strikes by Wayne Rooney, John O'Shea – who else still shudders at the thought of that goal? – and Carlos Tevez were richly undeserved, too.
Ferguson always respected trips to Anfield like no other, sometimes playing for a draw, which again goes to show that he didn't back his players to win, despite them being England's most commanding club at that time.
Fast-forwarding closer to the present day sees another good example, with Rooney's strike at Anfield in January last year earning Louis van Gaal's dire outfit a win with their only shot on target.
Going back to the pre-Premier League era, when Liverpool were at the peak of their powers in the 1980s, United had a huge hoodoo over them.
The Reds won just four times in 25 games in all competitions, long before United were the winning machine that they became a decade later.
There have been times when form has played a part, which is only natural – Liverpool's wonderful 2013/14 side tore David Moyes' United to shreds at Old Trafford – but the result is so often the one we least expect.
Huge test of Liverpool's character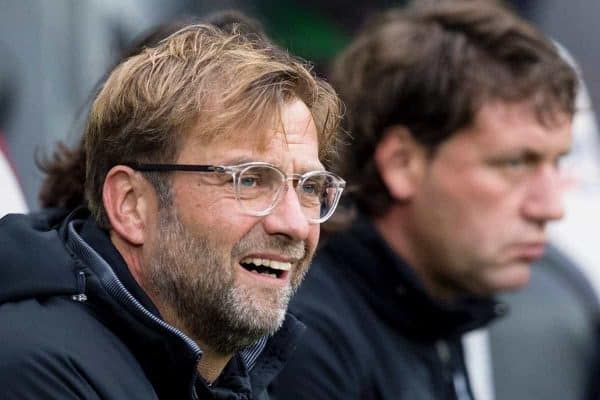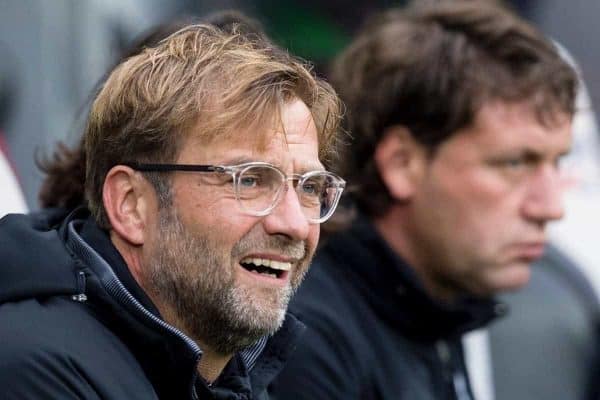 The victor of Saturday's match is likely to be the team that turns up on the day and doesn't get fazed by the occasion. Past results are irrelevant.
Forget the fact that United have been on a roll since day one this season, and forget about Liverpool's poor defending and reckless finishing – anything can happen.
A combination of character, quality and luck always come to the fore in matches between these two, and the meetings are so often finely poised going into the final exchanges.
Riise's free-kick; Jerzy Dudek's gift to Diego Forlan; Sami Hyypia, Javier Mascherano and Steven Gerrard's red cards – individual moments so often hold the key.
One of Klopp's greatest strengths as Liverpool manager has been ensuring his players are revved-up for the big matches, and flying into their opponents from the off will be their biggest chance of victory on Saturday.
It is a reckless approach that could back-fire in other situations, but this game is unlike any other that the English game has to offer. They are really one for tacticians to gush over.
Nerves will be shredded and hearts will be racing the closer we get to kick-off on Saturday – just don't allow yourself to be kidded by the form guide.