Jurgen Klopp has called for a vocal backing from Anfield as his out-of-form Liverpool take on Man United in the Premier League on Saturday afternoon.
The Reds will be looking to turn their poor form around when they take on their biggest rivals in the league's lunchtime kickoff.
Their last victory came away to Leicester City on September 23, with that their only three points since the 4-0 win at home to Arsenal at the end of August.
Saturday provides the perfect opportunity for Liverpool to respond, and speaking ahead of the game at Melwood, Klopp highlighted the importance of their '12th man'.
"I don't think about what it would mean [if we win]. It's a big, big, big, big opportunity, it's like it is," he told reporters.
"We are, probably though you see it a little different, in a really good moment.
"Performance is not as bad as probably a lot of people think. We are not so weak that we don't have a chance.
"It's Anfield, our stadium, the first game with the Kenny Dalglish Stand. We want to use all the power we can create in this wonderful stadium.
"I don't think it makes sense that we look at it as a completely normal game, it isn't.
"It means there are no excuses, you have try to everything. I understand it as an opportunity.
"A fantastic game, two really good football teams, the weather should be good, so it's prepared."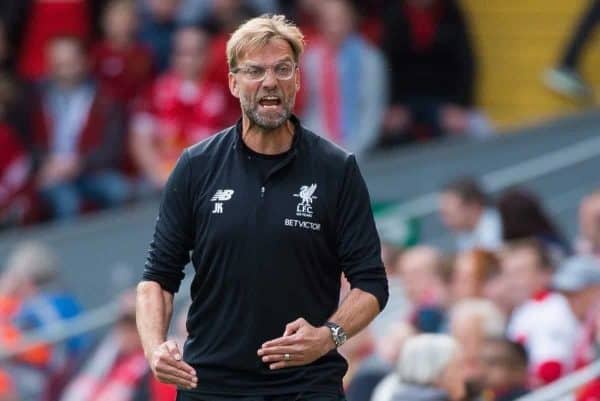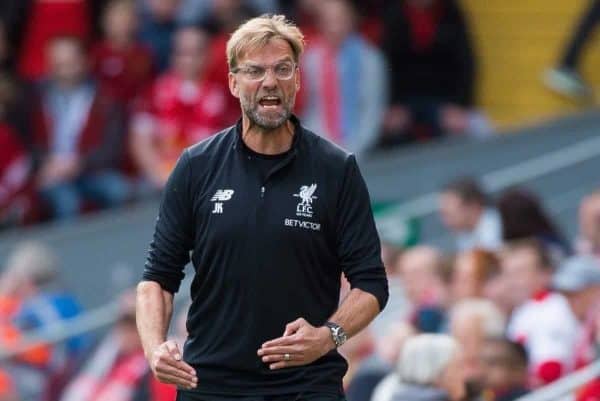 Saturday's clash comes at a difficult time for Liverpool, historically, having won just seven of their 20 early kickoffs in all competitions since Klopp took charge in 2015.
And only one of those victories came against other sides from the Premier League's 'big six'; while they have won just once of five early kickoffs at Anfield.
Klopp believes that this has an effect on the atmosphere in the stadium, but proffered that the presence of Jose Mourinho's United should make address this.
"European nights at Anfield are still outstanding. All 12pm games at Anfield, could we improve it? Yes," he said.
"It's against United [though], so maybe we can feel like it's 8 o'clock at night.
"We know we have to deliver, but [for] everyone who wants to help there's a very warm welcome. We need it!"