RB Leipzig sporting director Ralf Rangnick has explained how the club's wage restrictions prompted the reluctant sale of Naby Keita to Liverpool.
Keita is set to join the Reds next summer, with the two sides striking a deal worth £55 million towards the end of the transfer window.
The 22-year-old was one of Jurgen Klopp's priority targets ahead of the current campaign, and his arrival will be a major boost from 2018/19.
Liverpool's decisive action to pay a premium on the release clause that would have become active in Keita's contract with Leipzig in 2018 forced the Bundesliga side's hand.
And after chief executive Oliver Mintzlaff admitted the Reds' approach caught them by surprise, Rangnick has provided further insight into their decision.
The sporting director lamented the imminent departure of a hugely talented player, suggesting Keita's wage demands prompted their shift of stance.
"Naby is an exceptionally talented player, one of the best I have worked with in 20 years of professional football," Rangnick told kicker.
"It would be 10 times better for me to have him with us for another five years, but that is simply not possible.
"With us it is just not possible to pay salaries in the double-digit million range."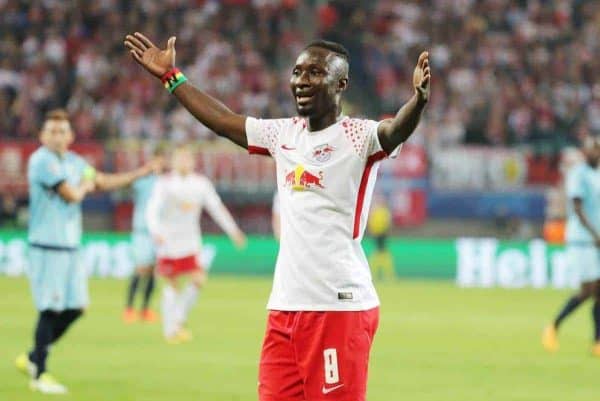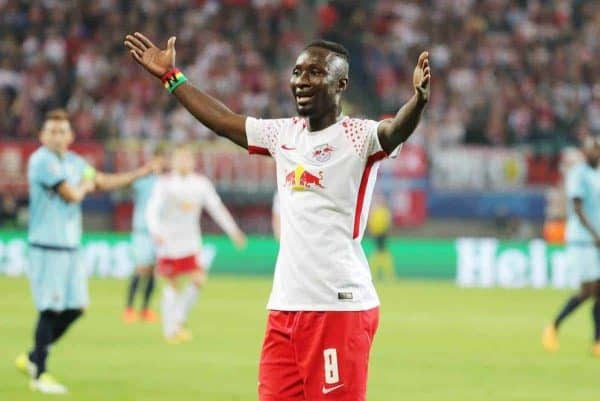 Leipzig have a salary cap of €5 million a year, which equates to around €95,000 a week—or £85,000 a week, which is below that earned by the likes of Dejan Lovren and Adam Lallana.
Keita will make the switch as one of Klopp's key players, and likely one of the first names on his team-sheet, having established himself as a leading talent in the Bundesliga.
Rangnick's praise is particularly telling, having managed the likes of Raul, Manuel Neuer and Julian Draxler during his time in charge of Schalke.
The Guinean provided a timely reminder of his quality as Leipzig secured a 3-2 win at home to Porto in the Champions League last week, shining both on and off the ball.
While Liverpool's problems without Keita have largely come in defence, his integration under Klopp will give the side another top-level talent, joining the likes of Philippe Coutinho, Sadio Mane and Mohamed Salah.
Leipzig were clearly desperate to keep him at the Red Bull Arena, and it is encouraging that Liverpool were able to sign him ahead of the likes of Barcelona and Bayern Munich.