Liverpool legend Phil Thompson has delivered a damning verdict on the Reds' current defensive crisis and says two new centre-backs were needed in the summer.
The Liverpool back-line has been an issue for years now, but it arguably hasn't ever been this poor.
Goals are being leaked at an alarming rate – 16 in just nine Premier League games in 2017/18 – with individual errors happening far too frequently.
The 4-1 defeat at Tottenham on Sunday was a real low point, with Dejan Lovren substituted after just 31 minutes and every single Spurs goal completely avoidable.
Thompson has given his thoughts on the situation and rightly says that two new centre-backs should have come in this summer, rather than none or one if Van Dijk had been signed.
"I said all summer that if we signed Virgil van Dijk he was never going to be the answer to all our problems," Thompson told the Liverpool Echo.
"We needed two centre-backs. Matip was the only member of the back five at Wembley who wasn't part of Brendan Rodgers' reign. Problems that occurred back then still haven't been sorted out.
"There's actually less cover at centre-back now than last season with Lucas Leiva having gone. He would always do a job."
Thompson, who was assistant to Gerard Houllier when the Reds' had one of Europe's strongest defences, certainly isn't one who feels Jurgen Klopp should be absolved of any blame, even though certain individuals are producing unacceptably poor performances.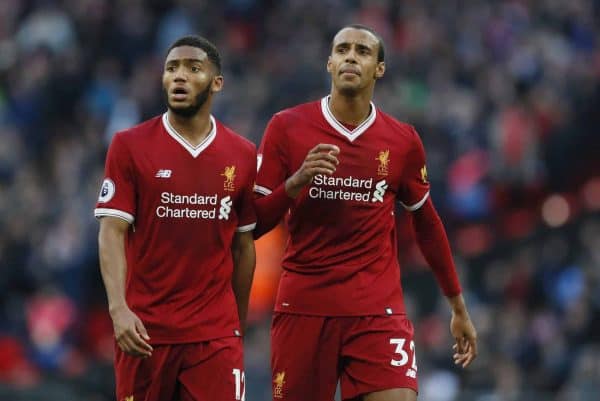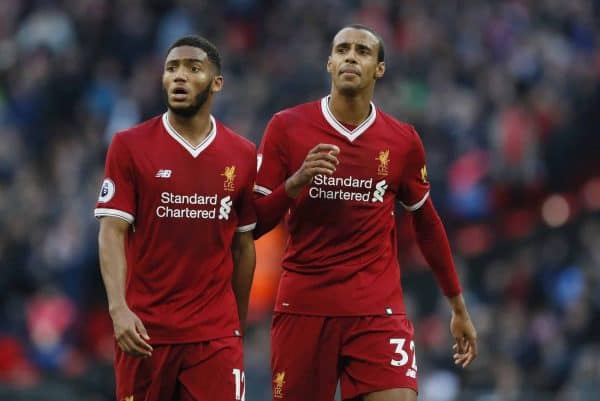 The European Cup-winning captain questions whether enough time is being dedicated to defending in training, and believes Klopp's assistants can play a key role in improving the back-line.
"You have to work harder at it on the training ground and there's no doubt he will do that," said Thompson.
"Defensively, we're not concentrated or organised sufficiently. We are making basic errors of judgement – when to back off, when to push up, when to hold the line.
"If I could suggest something it would be that Jurgen instructs one of his assistants (Zeljko Buvac and Peter Krawietz) to organise the defence from the technical area.
"Jurgen obviously follows the ball from the dugout during a game but one of them could focus solely on the backline – shouting orders and making sure they push up and drop off at the right time.
"At this moment I think that's the best way to go about it because players can't be relied upon to do it themselves.
Thompson was caretaker manager for the Reds in the 2001/02 season after Gerard Houllier's heart attack, he took charge for six months and won a Premier League manager of the month award.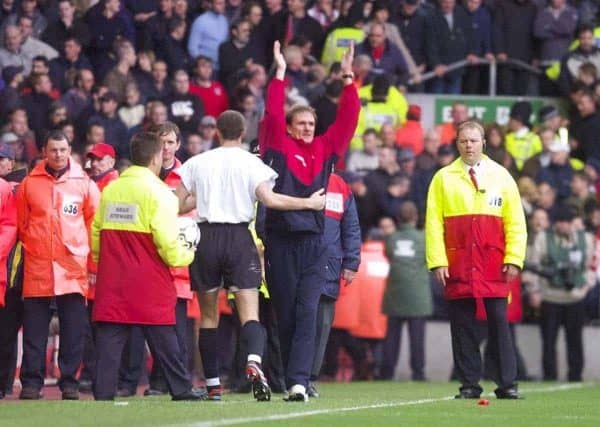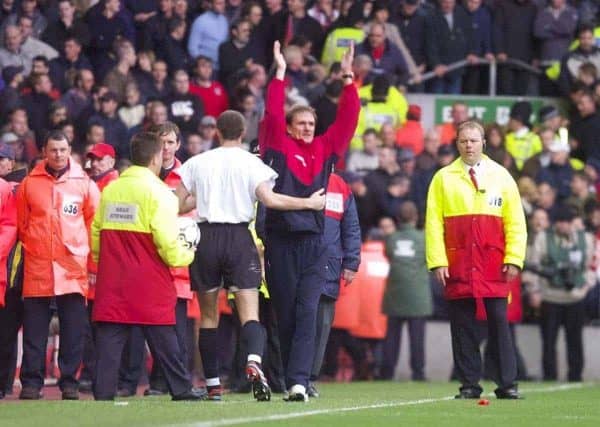 "It's about being vocal and making sure people do their defensive jobs. Players don't just need help during training sessions but on matchdays too."
Thompson spoke about getting rid of Mamadou Sakho, who he regarded as Liverpool's best defender.
"I still believe we sold our best defender in the summer when Mamadou Sakho went to Crystal Palace. He was a warrior and a fighter. People say he looked ungainly but you knew what you got with him.
"I know there were issues off the field with Sakho and the manager took him out of the first team set-up.
"I was always a disciplinarian. It was one of the reasons why I was brought back into the football club by Gerard Houllier. But three months is plenty to isolate someone."
Back in March, Thompson urged the club to spend big and Klopp to replace the spine of his team, saying: "Liverpool need to spend big in the summer and replace the spine of the team, which is a top goalkeeper, a top defender, a central midfielder with some bite and a quality striker.
"We need a bit of attitude and aggression, a bit of a nark in central midfield if you want – a Graeme Souness or, dare I say it, a Roy Keane!"
He was right then, and he's right now.