Liverpool legend Kenny Dalglish was honoured at a ceremony at Anfield on Friday afternoon, with the Centenary Stand renamed to mark his service.
Plans to rename the stand as the Kenny Dalglish Stand were announced in May, to "honour the special status Dalglish holds at Anfield in the club's 125th anniversary year."
Work was finalised over the October international break, with the stand now emblazoned with its new name, and its official unveiling is set for Saturday's clash with Man United.
But Dalglish was joined by a host of legends and club figures a day earlier to receive the reward for his lengthy service.
The 66-year-old was given a guard of honour as he walked out of the Anfield tunnel with his grandson, before delivering a speech.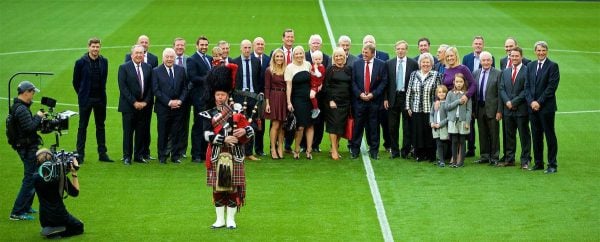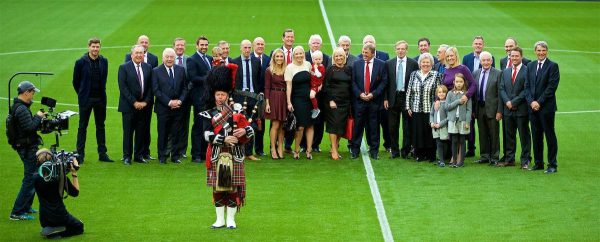 A host of club legends were present, with former players and managers, as well as Dalglish's family, including wife Marina and his son, ex-Liverpool youth Paul.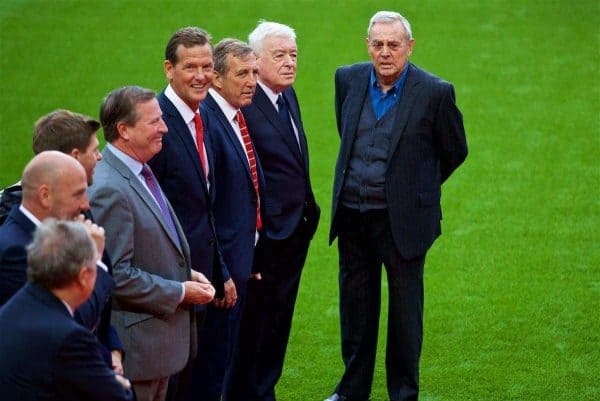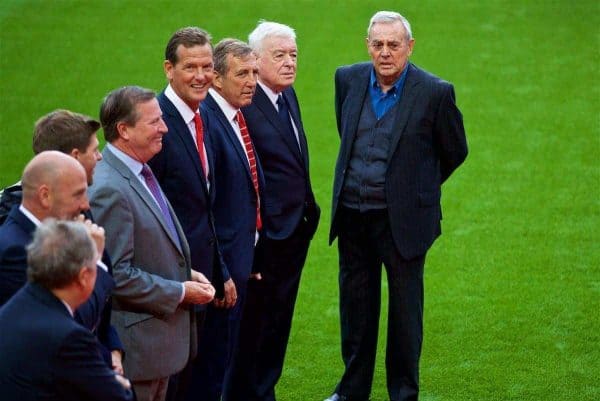 A host of his former team-mates, including Alan Kennedy, Ian Callaghan, Gary Gillespie and Ronnie Whelan all took part in proceedings.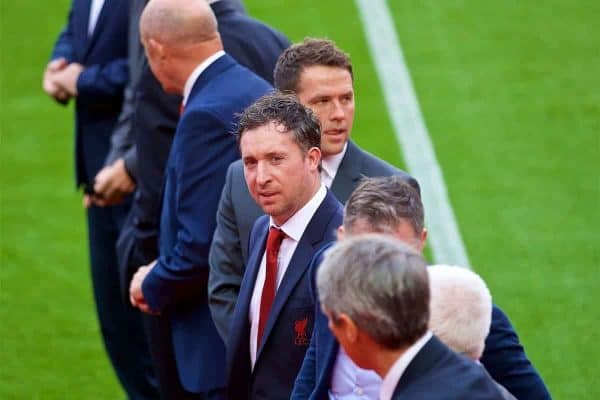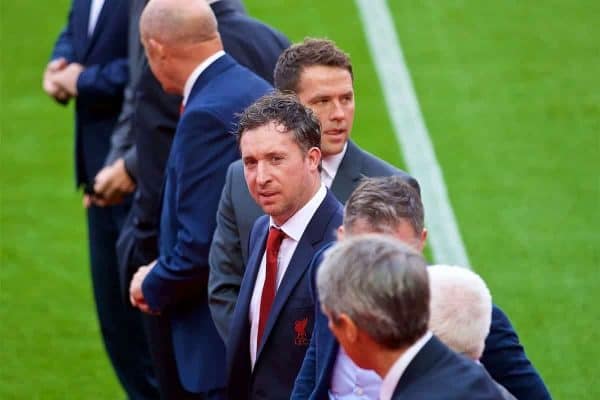 And the likes of Robbie Fowler, Michael Owen and Steven Gerrard were also involved of the latter generation, as well as Dalglish's fellow managerial alumni Roy Evans and Gerard Houllier.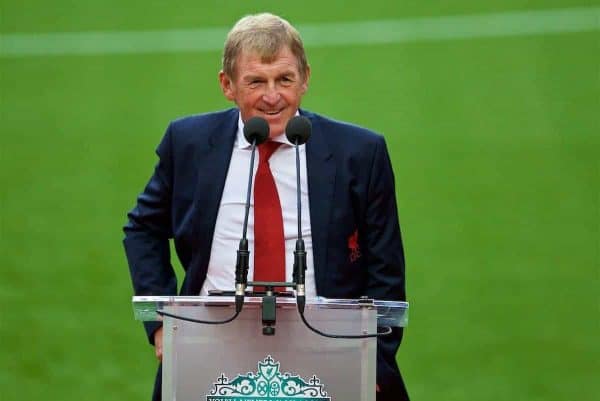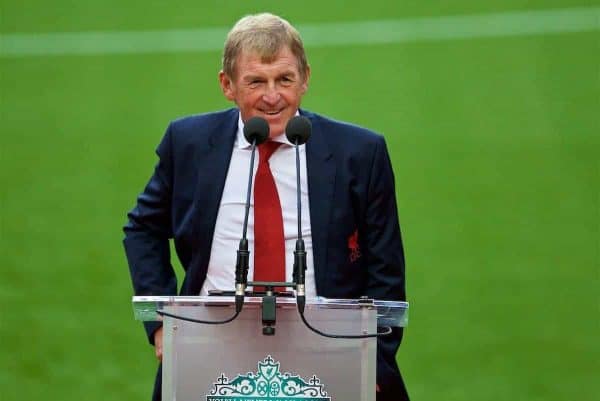 "As a family we're tremendously proud of the accolade the club have given us," Dalglish said, humble as ever.
"Anything we've done whether with Hillsborough, at the football club or any other role we did it because we thought it was the right thing to do.
"If the club think I've done something for them, it's a fraction of what they've done for us as a family."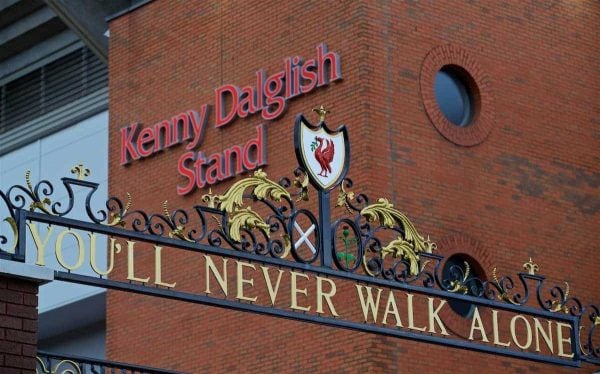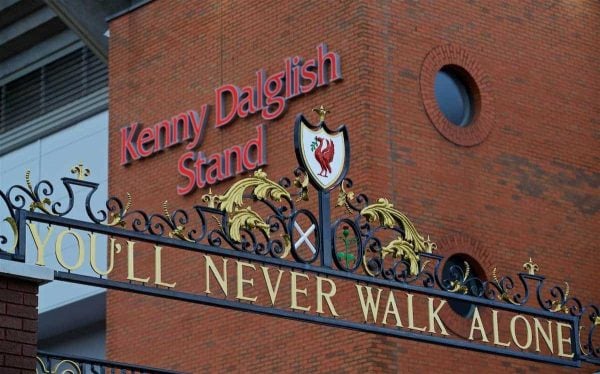 For supporters, Saturday will be the first opportunity to see the new stand in all its glory, with a special mosaic in place for before kickoff, to commemorate the King.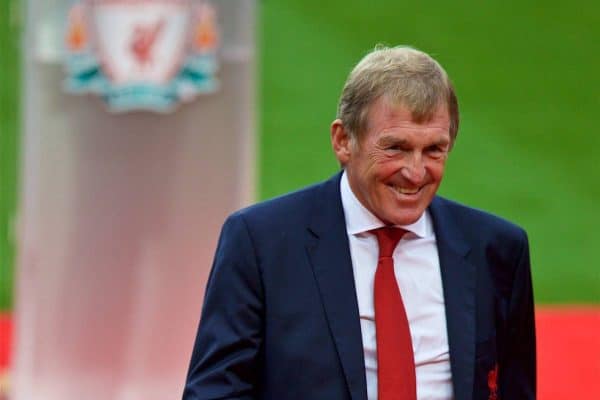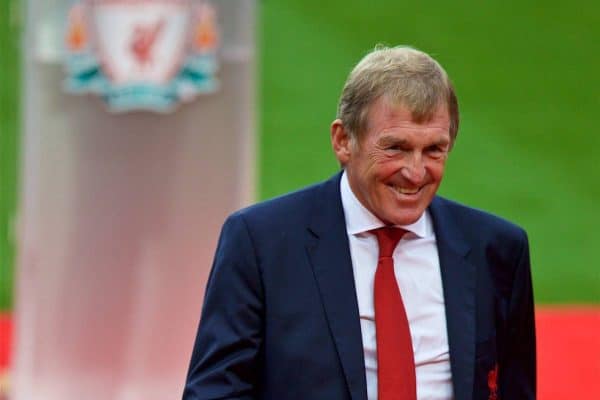 "There's little dispute that Kenny was the greatest player in arguably the greatest Liverpool team," Reds CEO Peter Moore said on Friday.
Dalglish scored 172 goals in 515 games during his time as a player, winning 20 major honours as a player and 11 as a manager, while his contribution in the aftermath of Hillsborough was remarkable.
Following the Shankly and Paisley Gates, the Kenny Dalglish Stand is a fitting way to honour another key figure in Liverpool's storied history.