Rhian Brewster's "exceptional" talent was immediately obvious to one of his first youth coaches, not that either the England Under-17 World Cup hero or his family recognised just how good he was.
The 17-year-old Liverpool striker netted his second successive hat-trick in the semi-final victory over Brazil on Wednesday, continuing a habit of scoring multiple times that he first displayed with Shield Academy under-sevens.
Dan Seymour, one of his coaches there, remembers being so taken aback by Brewster he wanted to discuss his ability with father Ian at the first chance, yet his dad could only assume such a conversation was necessary because he was in trouble.
"He was just exceptional," Seymour told Press Association Sport. "He wanted to take everyone on, and he could. He had the ability to literally take on every single player and they just couldn't get the ball off him. It was the way he walked, the way he moved. He just wanted the ball all the time. It was a delight.
"His dad came in at the end of training and we asked to have a chat with him because Rhian had been so good. His dad's first response was, 'What's he done wrong?'.
"He's really humble and that probably gives you an indication. They do know now but over the years Rhian and his parents just didn't really understand how good Rhian was."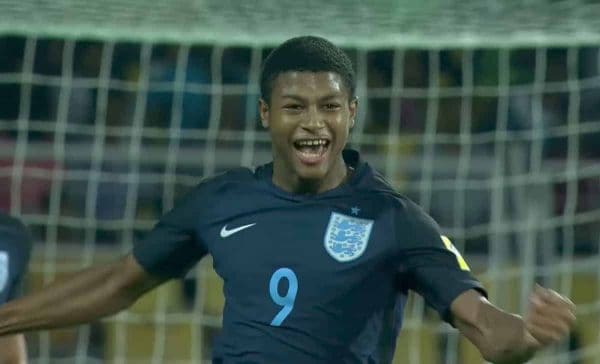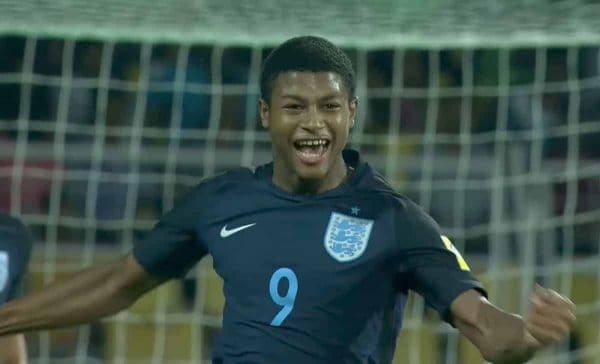 Brewster would only play for Seymour's team for just over a year – scoring so many goals his coach lost count – before Chelsea took him on.
Yet at 14, the Londoner made the decision to leave the Blues' academy system, and his family, to relocate to Merseyside and rejoin another of his old youth coaches Michael Beale at Liverpool.
"It was all Rhian's decision," Seymour added. "Over time Rhian was starting to become unhappy at Chelsea, he was more than conscious that you could see the likes of Josh McEachran who had come through and then hadn't made it at Chelsea.
"He just felt he didn't want to (go to) waste, I'm not saying he would have done but he just looked at what was there at that moment and felt there wasn't a pathway for him.
"His family are lifelong Liverpool fans and I think that was a massive part of it. He also had the added bonus of Michael Beale who was at Chelsea previously, ended up going to Liverpool. I know he's always looked up to him. I think what they offered was what he felt would give him the best opportunity.
"To give up everything that he had at home, move away from his family, for someone his age, is just incredible."
Brewster has already been on the bench for Liverpool's senior team and the clamour for him to have more opportunities has grown after back-to-back trebles in India.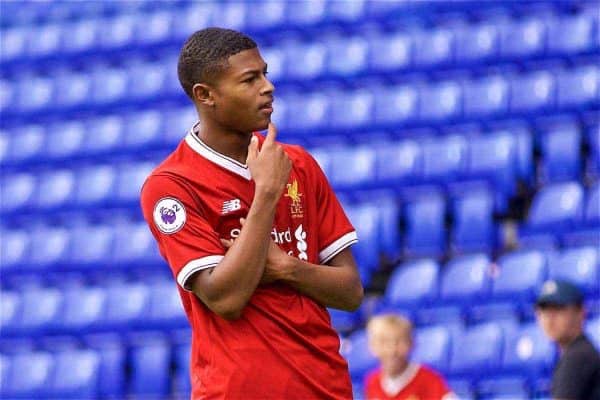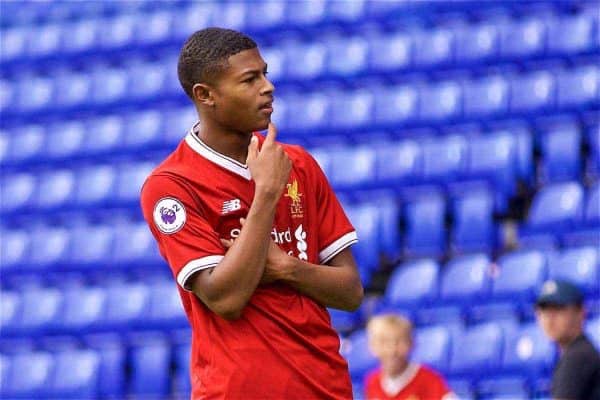 Seymour is confident Brewster can live up to the hype thanks to a mentality which makes him think the teenager's focus will be on Saturday's final against Spain, rather than his heroics against the Brazilians.
"He was really upset as a youngster because he was getting kicked black and blue – I said to him, 'Go and terrorise them', and he did; I'm hoping that will be in his mind," Seymour said.
"I feel Rhian lives in the moment. He thinks ahead, that's quite evident – two hat-tricks in a row shows you're not resting on your laurels."