Jurgen Klopp was in a positive mood as he discussed Liverpool's impressive 3-0 victory at home to Huddersfield Town on Saturday afternoon.
The Reds took time to get going at Anfield, but eventually found form in the second half as they obliterated David Wagner's visitors.
After a saved penalty from Mohamed Salah in the first half, goals from Daniel Sturridge, Roberto Firmino and Georginio Wijnaldum sealed the three points, as Klopp's side hit their stride.
Coming after a miserable 4-1 loss away to Tottenham last weekend, this result was a timely lift for Klopp and his squad.
And speaking to reporters after the game, Klopp described Liverpool's victory as a "big relief."
"Tottenham was the worst game we played this season, you cannot ignore it, you have to work on it," he said.
"It was not too difficult to fix at half-time. Immediately in the second half we had more players in the decisive lines. We forced the situation.
"We had a lot of good set-pieces today. We had more chances. [It is] a big relief, the pressure was there, no doubt about that.
"People didn't like the first half. I could see, hear it. Three goals, clean sheet, very important."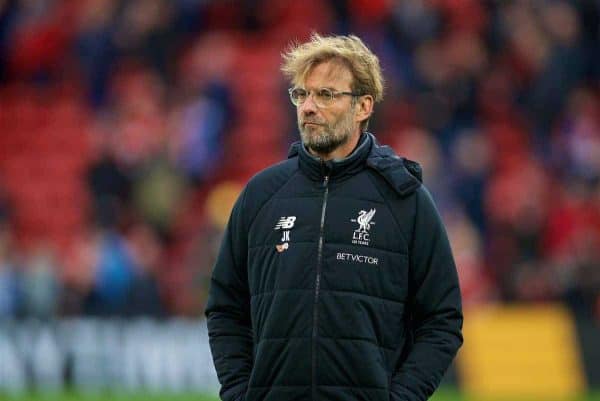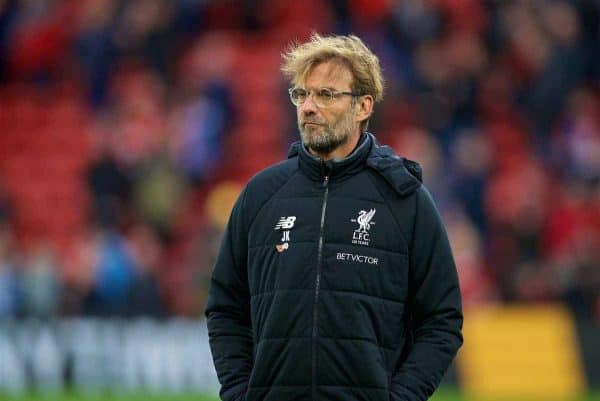 Klopp also discussed the withdrawal of Dejan Lovren at last minute, with the Croatian suffering a thigh injury in the warmup, replaced by Ragnar Klavan.
Prior to Lovren's exit, the German had opted for the same defence that struggled so clearly at Wembley.
"I thought it made sense [to name an unchanged back five]," he said. "I will not change after one very bad performance, I'm not that confused."
Liverpool's next clash comes at home to Maribor in the Champions League group stage on Wednesday night, when they will be looking for a repeat of their 7-0 win in Slovenia.