As Liverpool head into their busiest period of the season, there are plenty of reasons to feel positive at Anfield. Here are five that stand out.
The international break is now over, and we can all look forward to domestic football until March.
The Reds found their feet before the players went off to represent their countries, with three wins on the bounce for Jurgen Klopp's side.
The 4-1 victory at West Ham was impressive, and it helped rid us of the misery that followed the defeat by the same scoreline against Tottenham last month.
It would be wrong to suggest that everything is positive at Liverpool right now, but we should be feeling optimistic about a number of things.
Key Players Fit Again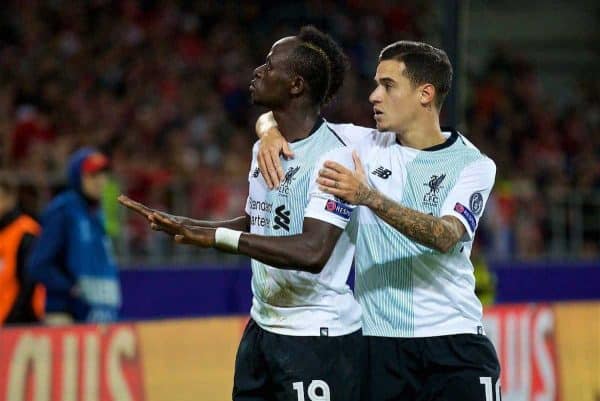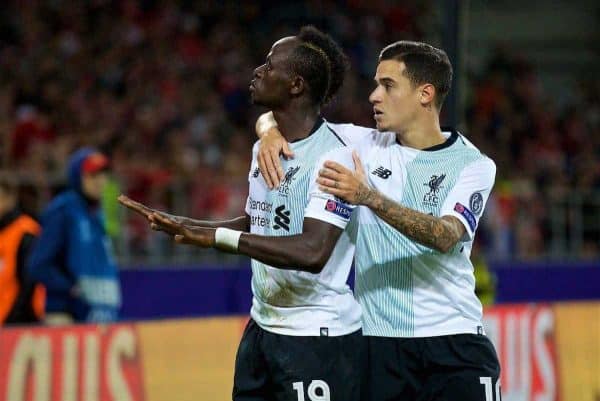 It is easy to be biased and assume that Liverpool's injury woes are worse than their rivals—invariably, they're not—but the Reds just haven't been able to keep all their key attackers fit.
For the first time this season, however, Klopp has them all at his disposal, and it has come at just the right time.
Adam Lallana has recovered from a thigh problem, and Philippe Coutinho and Sadio Mane are also back, which means the mouthwatering prospect of the trio dovetailing with Mohamed Salah and Roberto Firmino will happen very soon.
That may even occur at some point against Southampton on Saturday, if we're feeling ultra-optimistic.
Everybody knows about Liverpool's defensive woes, but if they get their best players back in the team, it will make problems at the back less fatal.
Winnable Fixtures on the Horizon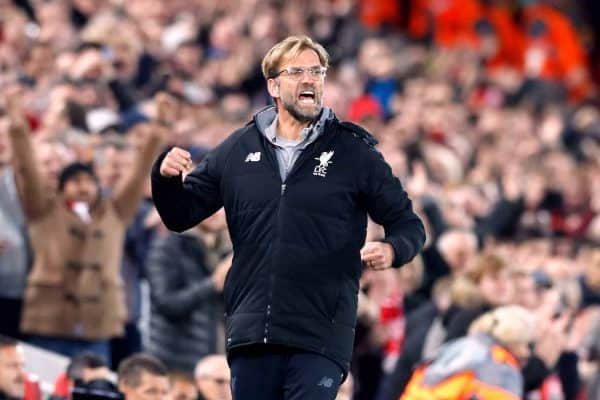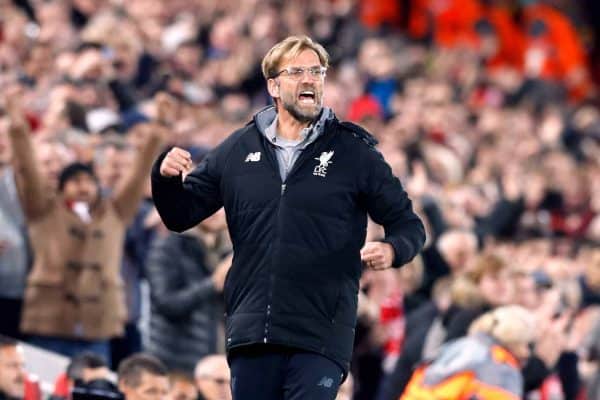 The upcoming schedule leading up to the festive period is non-stop, with Liverpool facing 13 games in 45 days from Saturday's clash at Anfield.
The Reds often struggle in games against weaker teams but, on paper, this has to be seen as a run of winnable games.
The visit of Chelsea on November 25 is the only genuinely 'difficult' match before the trip to Arsenal on December 22.
It will be a big test of Klopp's squad, with rotation essential, but if injuries are avoided, there is no reason why a positive set of results shouldn't be on the horizon.
The two Champions League clashes with Sevilla and Spartak Moscow shouldn't cause too much drama.
And who's to say Liverpool can't stay unbeaten in Premier League clashes with Southampton (H), Stoke City (A), Brighton & Hove Albion (A), Everton (H), West Brom (H) and Bournemouth (A)?
It feels like the period that will define Liverpool's season.
More Pragmatic Approach From Klopp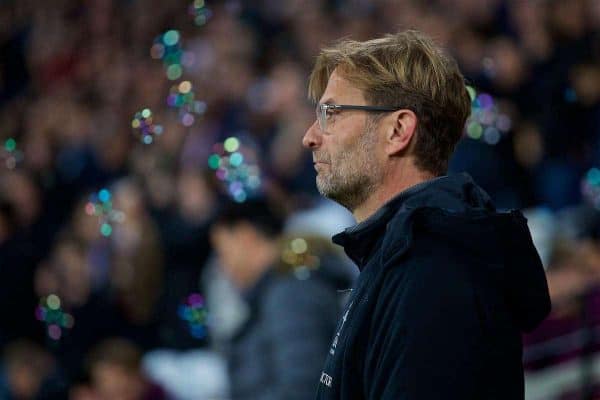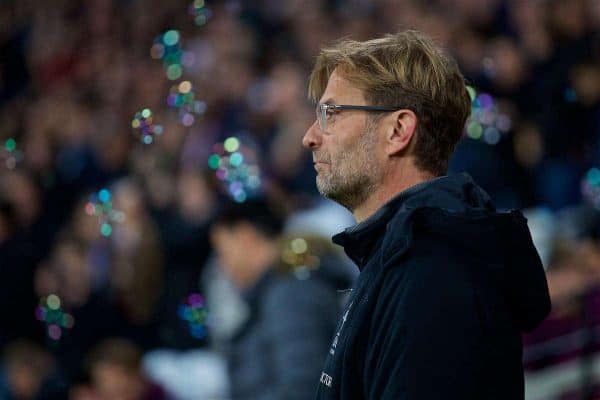 For all of Liverpool's wonderful attacking play, when it clicks, it has still been horribly frustrating to see such soft goals conceded at the other end.
For the Reds to win, they have to both deserve it and score plenty, but on the flip side, they gift-wrap points for their opponents.
It has led to some criticism that Klopp is too gung-ho, with teams pouncing on the counter-attack and taking advantage of space in behind.
Interestingly, the German looks to have become a little more cautious in recent weeks, and it bodes well for the rest of the season.
Liverpool are still naturally attack-minded, which is exactly how things should be, but the full-backs were noticeably more withdrawn against West Ham, and the midfield has been more compact.
Given the attacking brilliance that Klopp has in his squad, he can afford to play in a more measured fashion and still get positive results.
It is also worth noting that players are not covering the same distance as this time last season, which suggests Klopp is wary of tiring his players out too soon ahead of a relentless winter.
Watching this more solid-looking Liverpool, albeit only against Huddersfield Town, Maribor and West Ham, has been refreshing.
Oxlade-Chamberlain Fitting In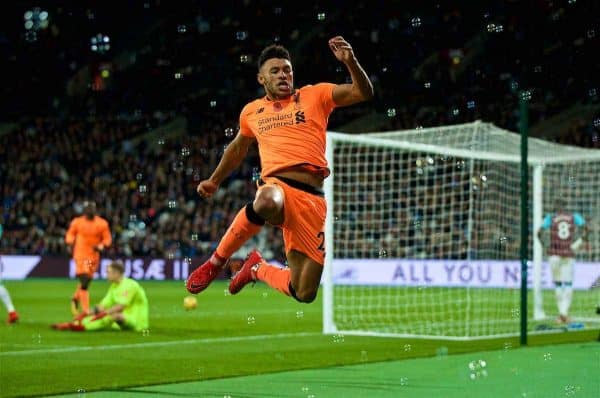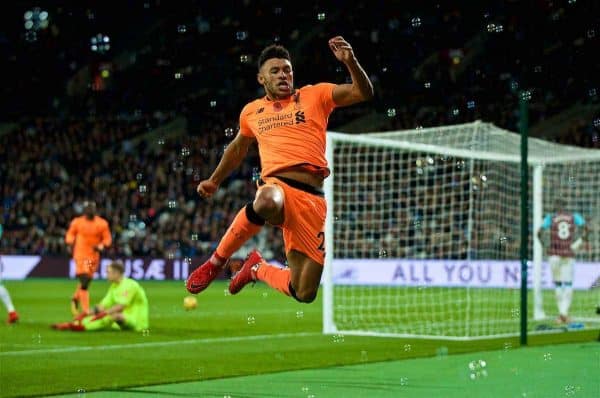 There was understandable apprehension when Alex Oxlade-Chamberlain moved to Anfield in the summer, especially given the £35 million transfer fee Liverpool paid for him.
The 24-year-old had never nailed down a place in the Arsenal team, and supporters felt the Reds were already well-stocked in his area of the pitch.
After a slow start that saw him make cameo appearances in losing causes, and produce a poor performance at Leicester City in the League Cup, Oxlade-Chamberlain is showing signs of promise.
The crucial goal at West Ham was his most significant moment yet in a Reds shirt, and his pace, directness and work rate will make him an important player in the months to come.
With every game that passes, the better he looks.
Oxlade-Chamberlain is known to be very hard on himself, but Klopp is the perfect man to get the very best out of him.
Star Man Salah in Peak Condition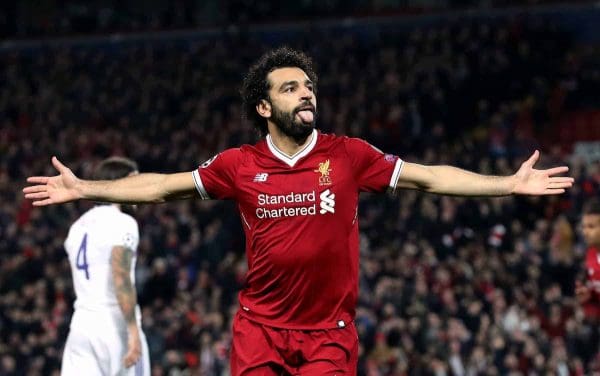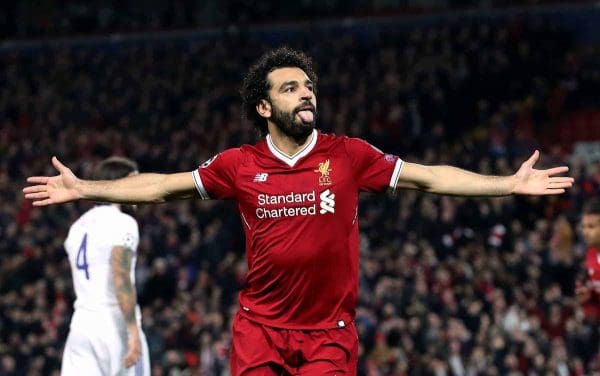 If Liverpool's Player of the Year award was dished out now, Salah would easily take home the prize.
The Egyptian has been a revelation since joining from Roma, scoring 12 times in 17 appearances, and he is currently the man opponents fear more than anyone.
While others were away on international duty, Salah was afforded the luxury of staying at home, having inspired his nation to World Cup qualification last month.
It means the 25-year-old is fresh ahead of Liverpool's hectic schedule, with his legs well-rested and his mind in a good place.
The likes of Lallana, Coutinho and Mane may not be at their sharpest for the time being, so Salah will still be the man the Reds turn to for inspiration.
He has thrived with that responsibility so far this season—long may it continue.