With Emre Can and Philippe Coutinho both likely to leave Liverpool next summer, Jurgen Klopp would be wise to seek further midfield additions.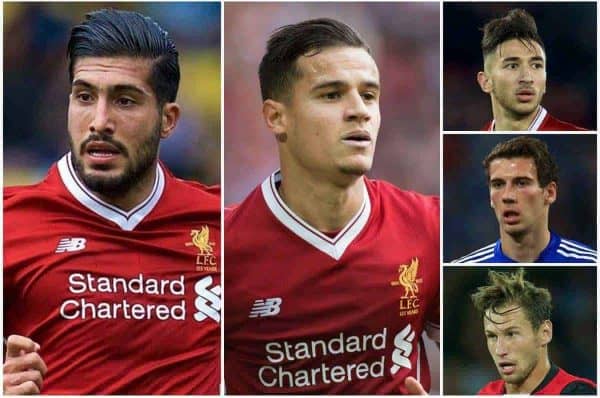 The Reds successfully fended off Barcelona's interest in Coutinho ahead of the 2017/18, but the overriding feeling is this will be the Brazilian's last season on Merseyside.
Meanwhile, contract talks with Can have rumbled on to no avail—the 23-year-old is seeking a release clause if he is to sign an extension, and as such is now likely to leave on a free transfer.
The signing of Naby Keita from RB Leipzig, with the Guinean joining in a £55 million deal in 2018, will go some way to alleviating the potential loss of Can and Coutinho.
But replacing two key players with one, however impressively multifunctional Keita is, would be an oversight from Klopp, as he looks to continue making progress at Anfield.
So if both Can and Coutinho do leave as expected, who else can Liverpool target in midfield?
Keita's Role in a Revival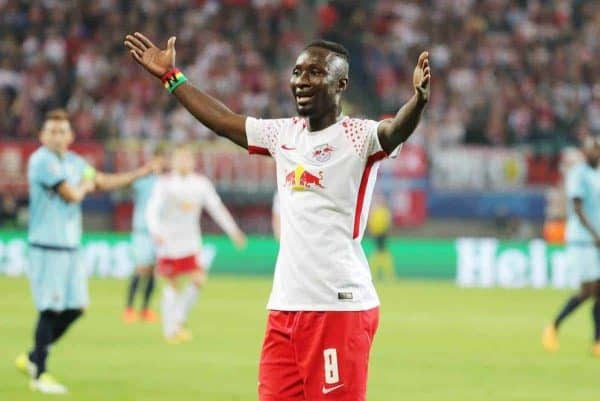 Losing both Can and Coutinho, players who should mark a century of appearances under Klopp this season, will be a bitter blow to the Reds' hopes.
This is particularly the case with Coutinho, who has established himself as an integral part of the Reds' system in both midfield and attack since joining from Inter Milan in 2013.
But with Klopp well-stocked on the flanks and arguably possessing a long-term successor in Ben Woodburn, Coutinho's absence is more straightforward to accommodate for than Can's.
Can has been a victim of his own versatility in his four seasons with the Reds so far, shifting from midfield to defence and back again, but he has settled into a central role under Klopp.
It is the German's energy, power and dynamism that make him such a force in the middle of the park, and no doubt what is attracting the likes of Borussia Dortmund and Juventus.
He is typically utilised in a box-to-box role, but his departure would more so leave a void in Klopp's options for the No. 6 position; despite the manager's proclivity for Jordan Henderson.
Keita has been regularly compared to Chelsea's N'Golo Kante, but aside from his size and tenacious industry, there is little else linking the two.
The 22-year-old's arrival will provide Klopp with a clear solution in replacing Can's midfield thrust, and will certainly be an upgrade in a host of areas, but he doesn't compensate for the loss of defensive stability.
In-House Options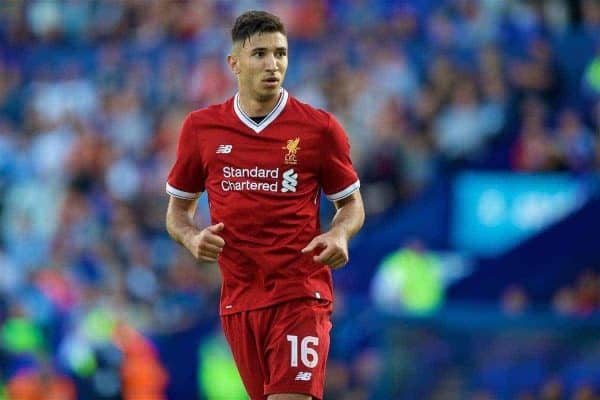 Just as Woodburn could be groomed as an eventual replacement for the advanced creative midfielder in Klopp's system, the 50-year-old could turn to two clear in-house options if Can leaves.
Firstly, while Marko Grujic's continued apprenticeship has seen him struggle to establish himself at first-team level, it is obvious the Serbian has the potential to make the step up.
This term, he has been afforded just 109 minutes over five appearances for the Reds this season, playing almost triple that in three games for the Liverpool U23s.
His only start for the first team this season came in the disastrous 2-0 loss to Leicester City in the League Cup, and defeat to the Foxes has certainly limited his opportunities further.
Grujic is one of the most physically imposing players in Klopp's squad, standing at 6'3″ and having bulked up immensely since his move from Red Star Belgrade, but he also possesses a nuanced technicality.
He has largely been fielded as a more attacking midfielder under Klopp so far, and he could take over from Can in a box-to-box duty.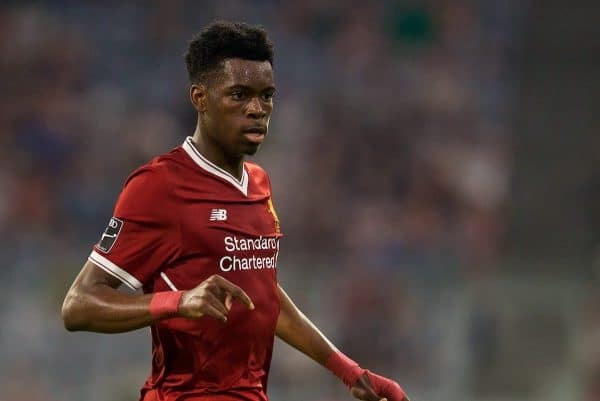 The same could be argued of Ovie Ejaria who, after making eight outings under Klopp last term, has strangely shrunk into the margins so far in 2017/18.
Ejaria is a tall, nimble midfielder with magnetic feet, able to glide past challenges undeterred and thread passes into the final third with incision.
It is unclear as to why Ejaria has been overlooked by Klopp this season, but given neither Grujic or Woodburn have enjoyed regular game time, it is difficult to lament his absence.
With a stunning solo goal in the U23s' 2-1 win over Newcastle United in the Premier League International Cup, however, the 19-year-old is still making a case for a future role.
U23s manager Neil Critchley believes that a January loan will benefit Ejaria, and if he is successful elsewhere, he could come into the fold to replace Can soon after.
However, neither Grujic or Ejaria can currently restore that same brawn in the midfield, and Klopp should also look elsewhere.
Summer Targets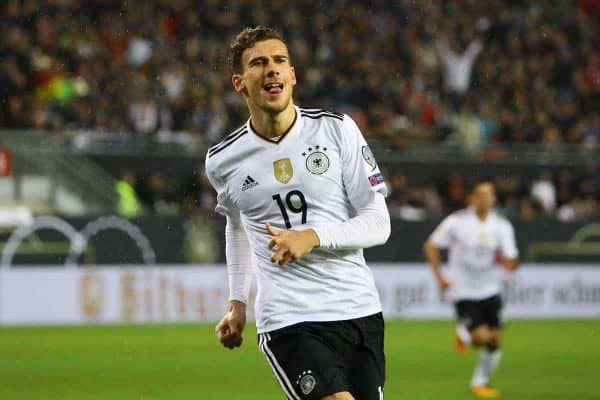 If Klopp is searching for a like-for-like replacement for Can, or even an upgrade, he should look no further than Schalke's soon-to-be free agent Leon Goretzka.
The 22-year-old is ahead of Can in Joachim Low's midfield pecking order for Germany, and is swiftly developing into one of the best box-to-box options in Europe.
Just as Dortmund, Juventus and other foreign suitors can open talks with Can over a pre-contract deal from January, clubs outside of Germany can approach Goretzka in the new year.
Liverpool should be one of those, with the 22-year-old possessing the same agility and robust physicality as Can, but with a more refined, composed approach and a better quality going forward.
Given the level of interest in Goretzka, however, other options must be considered, too.
Lazio's Sergej Milinkovic-Savic is a phenomenal presence in midfield, and could provide that same blend of defence and attack as Can in a variety of roles.
Paris Saint-Germain's Adrien Rabiot could be another option if the Frenchman pushes for the move he has hinted at in recent months, and he is of similar ilk to Goretzka.
West Brom's on-loan PSG man Grzegorz Krychowiak, Southampton's Mario Lemina and Maxime Gonalons, who has not settled in a regular role since joining AS Roma in July, would also be strong additions.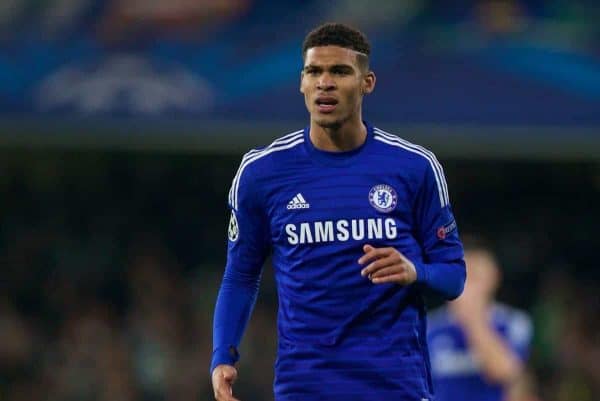 Perhaps the most interesting option could be Chelsea youngster Ruben Loftus-Cheek who, while currently on loan at Crystal Palace, is set for bigger and better things in the near future.
Like Grujic, Loftus-Cheek stands at 6'3″, is blessed with a natural physicality and is able to dominate the midfield battle with guile and authority.
Liverpool already poached Dominic Solanke from Chelsea after the striker's lack of game time at Stamford Bridge.
And if Loftus-Cheek returns to a similarly dead-end situation next summer, perhaps Liverpool could take advantage and secure a prominent replacement for Can.