Alberto Moreno has explained how working against his attacking instincts has led to his revival of fortunes at Liverpool this season.
Moreno spent the majority of last season on the sidelines, watching on as James Milner took over as Jurgen Klopp's first-choice left-back.
The Spaniard was named in every matchday squad for the Reds, but only made it onto the field on 18 occasions, including just eight starts, averaging 46.4 minutes per outing.
This season, Moreno has fended off competition from new arrival Andrew Robertson and started 15 of Liverpool's 18 games already, serving as one of Klopp's most consistent players.
Speaking to the Guardian, Moreno revealed a change in mindset that led to his remarkable resurgence.
"Last year was useful for me: to think, to change things, to say to myself: 'Alberto, what can you do better?'" he said.
"And the first thing was: defend. I'm a defender. And I've changed that. I'm more focused; I think you can see that—and thankfully I haven't made any mistakes.
"Maybe in my first few years at Liverpool, I was always thinking: 'Attack, attack, attack.'
"Confidence is vital for a footballer but I'm [also] more settled, more focused: now I'm like: 'First, let's defend, keep a clean sheet and, then, let's go forward.'"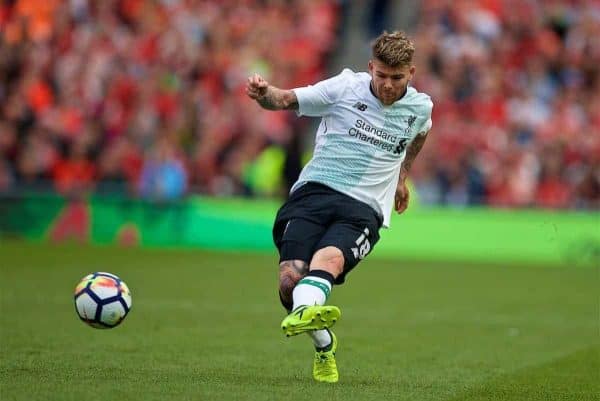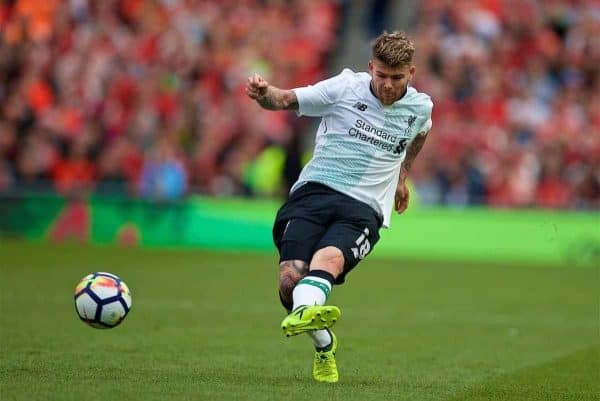 Moreno is still primarily an attacking outlet for the Reds, given the demands of Klopp's system, and he has already set up three goals in the Champions League this term.
And the 25-year-old conceded that his desire to go forward remains, but Moreno believes he is now able to judge a situation more intelligently.
"It's true that I'm always there, with that urge to go up the pitch. But you have to be focused," he continued.
"There are times I want to go but the first thing I do is look.
"And if there are two attackers there then there have to be three of us, so I stay. If there's another one of us, maybe I can go.
"It's about choosing the right moment and I think I am attacking less but better—even if it's true that there's always that thing in my head: 'attack'.
"Then I've got Lovren and Klavan there. They're the ones going: 'Alberto, stay!' 'You can go!' 'Help!'"
Moreno has detailed on a number of occasions already this season how talks with Klopp have led to his revival.
But it remains staggering how a renewed focus has led to his change in fortunes, and it highlights the mentality needed to thrive at the top level.
You can read Sid Lowe's excellent interview with Moreno in full here.