Jurgen Klopp has stressed that Joe Gomez is ready to play at centre-back for Liverpool, though he suggested this change wouldn't come immediately.
Gomez has drawn widespread praise for his displays in his natural role for England in their 0-0 friendly draws with Germany and Brazil earlier this month.
This has led to calls for the 20-year-old to take over at centre-back for the Reds, after showing his strength and maturity up against Neymar on Tuesday night.
Whether Gomez will shift his role for Saturday's clash with Southampton is questionable, given Nathaniel Clyne is still sidelined and Trent Alexander-Arnold is being eased in.
But speaking at Melwood on Friday, Klopp insisted there is "no doubt" Gomez could perform at centre-back for Liverpool.
"Joe knows about his still-existing little issues. He has to improve, but of course he's ready for it," he told reporters.
"He's a fantastic player, [he's] played a lot this season. We take care of him, he was injured in a time of his life when people are still growing, that's a medical thing.
"We want to have him for the next 15 years. He's not a one-team player, but we want to have him here for a long time.
"He's ready for it, but he can also play as a full-back. That's very good for us."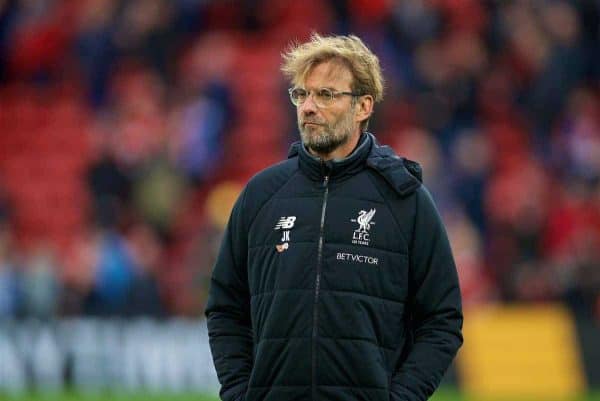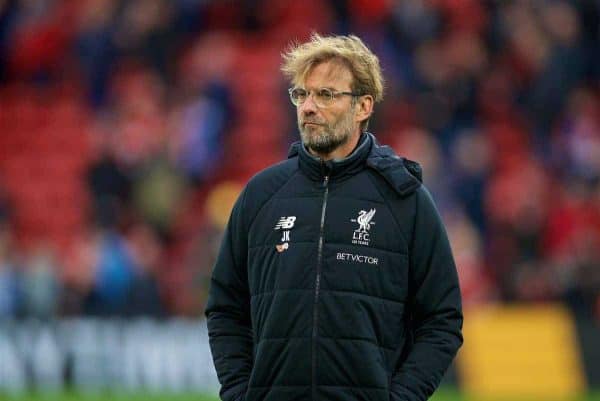 One of the motives behind using Gomez at centre-back would be to replace one of Klopp's under-fire options at the heart of the defence.
But while Joel Matip, Ragnar Klavan and Dejan Lovren have been far from perfect this season, Klopp continued to stress that the Reds need to improve collectively in defence.
"We have to improve defensively, that's how it is, but not how you discussed it about single players here or there," he added.
"No, as a team we have to protect ourselves better
"We did that in [the last] three games. We didn't give them any counter-attacks, or not a lot. It was very important for a dominant side.
"That's what we have to do again. Southampton are fourth in the table for possession; not too many points so far, but probably still feel good.
"It's our job to make them less confident because of our game."