Liverpool manager Jurgen Klopp expects Southampton's Virgil van Dijk to endure a difficult time at Anfield on Saturday.
However, he will also hope it is the Holland international's last uncomfortable experience at the ground as the Dutch centre-back remains his primary transfer target.
Liverpool were forced into an embarrassing public climbdown in the summer after being threatened with being reported to the Premier League for 'tapping up' the player, but there has been considerable bridge-building done between the two clubs since.
They will have received some encouragement when Southampton manager Mauricio Pellegrino said on Thursday he could not guarantee Van Dijk would still be at the club after the January transfer window.
But when Klopp was asked about the centre-back he said: "You really expect an answer? What happened in the summer? There is nothing to say on that, absolutely.
"Hopefully it should be difficult for every player to come to Liverpool – you mean on Saturday right? Hopefully it is a difficult time."
Southampton have previously sold Adam Lallana, Dejan Lovren, Sadio Mane, Nathaniel Clyne and Rickie Lambert to Liverpool in recent years and with the recent goodwill charm offensive at boardroom level there remains a chance Van Dijk will become the sixth.
"There is a special relationship between Southampton and Liverpool," added Klopp, who declared himself fully fit after a midweek trip to hospital after reporting feeling unwell.
"We've given them a lot of money for a few players. It was always a fair deal – it looks like they suffered in different moments – but Liverpool always paid really well for the players."
One of those players, Lallana, is edging close to a comeback but it may not be against his former club after being sidelined for three months with a thigh injury.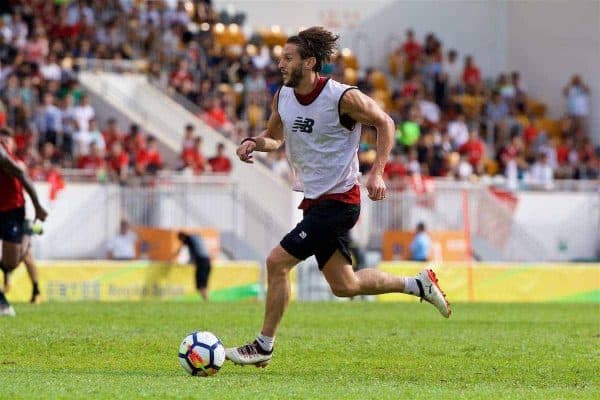 The England international has yet to make a competitive appearance this season and Klopp is in no hurry to rush back a key player in his midfield, even if the player himself is chomping at the bit to be involved.
"There is no rush even when everyone who knows Adam can imagine how ready he is to be part of the squad again," said the Reds boss.
"He is a fantastic player but we want to have him for the season. The next few weeks we have games every three days and we will need him for that.
"This is the moment the player wants to be back immediately and I have to be the bad guy and say 'Not today, maybe tomorrow'.
"Obviously that is not too nice but I do it for him and for the club.
"We will use him for sure but bringing him for 90 minutes is not a good idea and will not happen."
Last season Lallana topped Liverpool's running statistics and is the key man in initiating Klopp's high-tempo pressing game, so his return can only be a significant boost for the side.
"What he is doing is so different to the other players: he is the 'jumper'," said Klopp.
"He loves to do that and of course it is very important for us and will be again and I am already looking forward to when we can use it again.
"But he is also a fantastic football player and he showed that in the first (training) session.
"Unfortunately I was not involved (as he was at hospital) but when I came in they were all really excited about it: 'Ok, Adam was pretty good' so I know about it and it is good for the player."