Jordan Henderson admits his team-mates let themselves down by throwing away a tangible victory at Sevilla to squander the chance of early Champions League progression.
And his fellow midfielder Georginio Wijnaldum said their second-half collapse, which saw them concede three goals to draw 3-3, is "not a good sign" ahead of Saturday's visit of Chelsea.
Both are right but what they, as a collective, are able to do about it remains to be seen.
The plummet from delight to despair in the Ramon Sanchez Pizjuan was a crushing one for the players and manager Jurgen Klopp may have to consider their mental, as well as physical, well-being when he makes his selection for the visit of Antonio Conte's side.
"We have let ourselves down. The performance in the second half undid all the good work we did in the first," said Henderson.
"We were disciplined, kept the ball at the right times, scored brilliant goals and even though I thought they had good chances in the first half I thought we defended well.
"It just felt as though we didn't start well in the second half, straight from the kick-off, and we didn't recover.
"They scored the first and the crowd got up. They started to have a good go and it becomes difficult then.
"They were getting it back cheaply and it invites pressure. It doesn't feel good but at the same time when we come to look at the table it is still in our own hands.
"We are top of the group, we have to try and stay positive."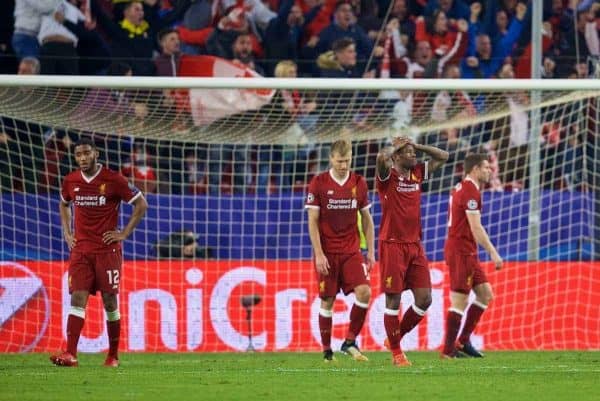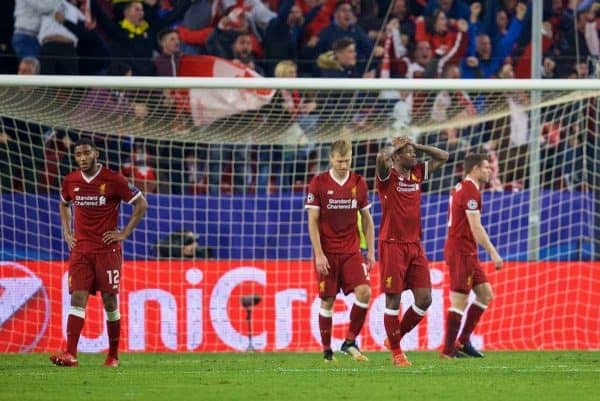 That may be easier said than done as defending Premier League champions Chelsea are likely to exploit any sign of weakness at Anfield, where Liverpool have conceded just one goal this season.
Liverpool have won one, drawn one and lost twice against their rivals for a top-four spot this season and it will be interesting to see which side turns up at the weekend.
Will it be the one who swept away Arsenal—confident winners over Tottenham last weekend—4-0 in August or the one which self-destructed against the same Spurs side at Wembley last month?
Wijnaldum, one of the players whose place is likely to come under threat from the likes of James Milner, Emre Can and the fit-again Adam Lallana, was more critical of their performance.
"We were really ruthless in the first half and if you are 3-0 ahead against Sevilla away you have to play smarter," he told LFCTV.
"I don't think it is a bad result to get a draw in Seville but the way we gave it up I don't think is a good sign.
"It is painful when you look back at the game but we have to go again Saturday.
"We have to speak with each other, lift each other up, put this behind us and concentrate on Chelsea."
Liverpool still lead Group E and will qualify for the Champions League knockout stage for the first time since 2009 providing they can get at least a draw at home to Spartak Moscow.
But with Sevilla playing already-eliminated Maribor, they will most likely have to win to finish in top spot.