The current hierarchy at Liverpool have rightly recognised the importance of the local community and the effect it has on the club, and vice versa.
From the long-awaited conclusion to some of the development issues around Anfield and further plans for the area, to the introduction of cheap tickets for young, local fans; those at the top are slowly beginning to recognise the part played by Liverpool in Liverpool FC.
Without the loyal fan bases and fan-groups across the globe which make the club what it is, Liverpool would be just another football team, but without the local communities around which the club was built and its identity forged, then this global following might be a lot smaller or not exist at all.
You only have to observe a pre-season tour to see how global the club is, but this past summer saw claims on social media that some of the access offered to these fans around the world could be replicated by the club when they return home.
Liverpool have created The Red Neighbours initiative, which has gone some way to highlighting the good work done in the local community, with events for local people, whether they're Liverpool fans or not, being an attempt to put something back into an area the club dominates with its sheer presence.
Supporting the Fans Supporting Foodbanks initiative, local businesses like Hat, Scarf or a Badge, and charities such as the Owen McVeigh Foundation, are huge positive steps forward from the club in recent months.
But there's much more to be done and the club's chief executive, Peter Moore, recognises this.
"There's a refocus now especially with Red Neighbours looking at the L4, L5, L6 postcodes. Working on the theory that we know we have an impact on the Anfield area and it's not all positive at times," Moore told the Liverpool ECHO recently.
"We take our responsibility of being a neighbour there, in fact being a tent-pole neighbour obviously with the stadium, because not everyone loves football but they live in Anfield.
"We feel obligated to give back as much as we possibly can. Not just with 'here's grants for this' but with boots on the ground. That's why Red Neighbours was formed."
? During the month of October, our @Red_Neighbours team focused its activity on food poverty and education.

Here's what they got up to… pic.twitter.com/AvVSo7V4Wv

— Liverpool FC (@LFC) November 3, 2017
When building Liverpool into the global phenomenon it is today, Bill Shankly and those after him knew the importance of people power, and at that time the Scottish manager drew on this to help build the club into a force which went on to dominate English and European football under his successors.
Shankly once said that "at a football club, there's a holy trinity – the players, the manager and the supporters. Directors don't come into it. They are only there to sign the cheques." This way of thinking has remained intact to the present day.
So how can Liverpool — now a global business as much as a football club — make sure they retain their links with the people who helped put it in this position?
Open training sessions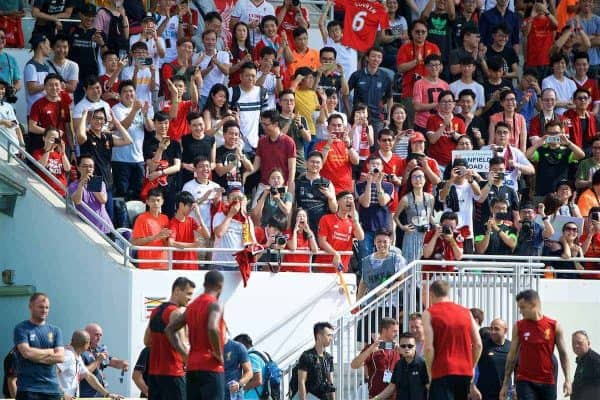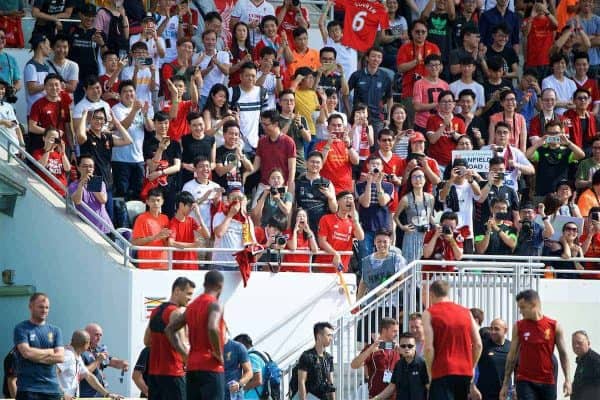 When Liverpool tour Asia and North America, there's open training sessions with a couple of hundred fans in attendance. But no such events take place back in Liverpool.
Several clubs across Europe provide opportunities for fans to watch the team train, and this is something Liverpool could look into doing, especially as they now plan to move their training base from Melwood to Kirkby.
As part of the new set up they could install better viewing facilities for supporters to come and see snippets of team training on certain days.
There are always pockets of fans hanging around outside the gates of the club's current training centre at Melwood, and it would be good for these young fans or visitors to be able to see the players train, especially as they may not always be able to get to Anfield for matches due to the demand for tickets.
Clubs like Bayern Munich announce when they're holding these open sessions, and this could become part of the new look modern training centre in Kirkby.
This type of access is given to fans on pre-season tours, and it would be good to see similar events of the same scale and the same high profile players replicated closer to home.
Years ago there used to be a community day at Anfield for LFC members, with training on the pitch, this though shouldn't be restricted to members only but the wider community. Half-term would be a good time to try it.
Reserve and youth match access & promotions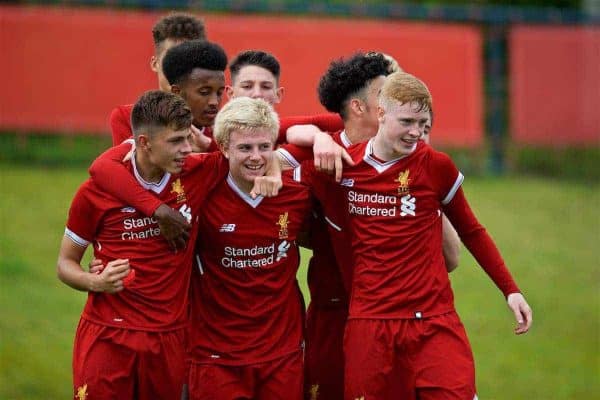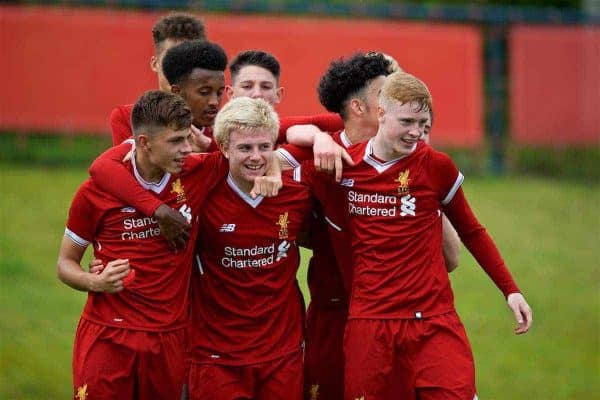 Similarly, the club could encourage more attendance at reserve/U23 matches by a) announcing these games more prominently and b) providing free or reduced-price access for local fans.
There are already offers for season ticket holders and member to get into these games, but if these deals were extended to the wider public and the games better advertised, it might be beneficial for everyone, rather than maintaining a closed shop. These should be seen as an opportunity to get new blood into the club.
Bigger crowds at these matches would be better for the players too, with plenty of criticism of U23 football revolving around the lack of competitive action and small crowds.
It's a shame the club have no plans to create a mini-stadium as part of the Kirkby extension; even something holding 2,000 fans would have been great for the local community and provided a base for youth – and LFC Ladies – games.
Free LFC Magazine or LFC TV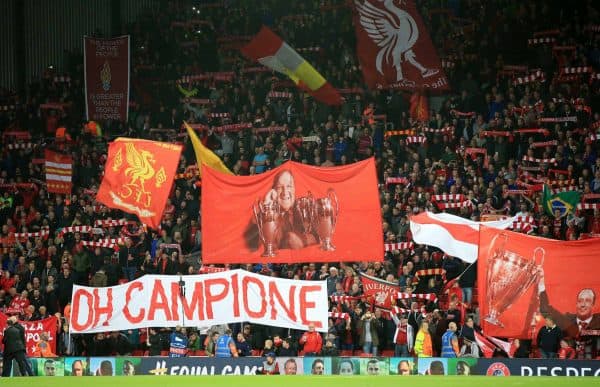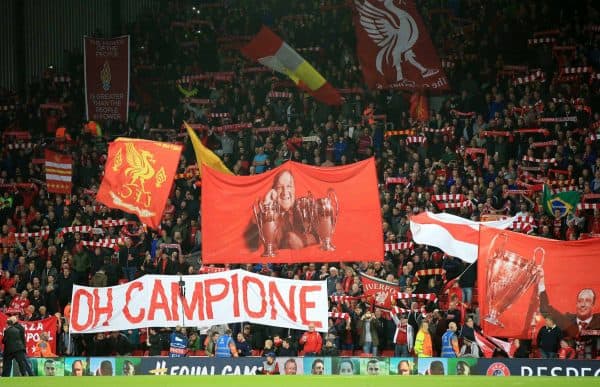 Just as the club are offering access to tickets for local fans, they could improve engagement and support by offering a free newspaper or magazine for the local community, or subsidised access to some of the clubs media productions.
If a fan were to buy the official magazine, subscribe to LFC TV, and also pay to watch LFCTV online through LFCTV Go, they would be shelling out an extra £16 per month on top of what they already pay for tickets and merchandise etc.
Providing discounted rates or even free magazines in local areas would help increase circulation of the publication, and also encourage young local fans to read about their club, giving them more affinity with the Reds.
LFCTV Go should be bundled in with an LFCTV subscription and vice versa for all fans anyway, but further reductions and offers could be provided for those with L postcodes, as they are in ticket sales.
While some of these initiatives may lead to questions such as 'why should local fans get preferential treatment when Liverpool has a global support?', the local links need to be strong as they help define the club. The support needs to work both ways, and though the club is now a business, giving something back for no monetary return or PR purpose will help retain its unique identity for years to come.