The media were full of praise for two-goal Mohamed Salah and the controlled manner of Liverpool's performance in the 3-0 win over Southampton.
Liverpool resumed seamlessly at Anfield to extend the winning run to four games with a comfortable victory over Mauricio Pellegrino's Saints.
A classy first-half brace from Salah gave the Reds a commanding half-time lead, before Philippe Coutinho wrapped up the victory on 68 minutes when finishing on the follow up.
It was an excellent win for the Reds, and Jurgen Klopp will be particularly delighted with the level of performance in what is always a tough fixture to navigate in the first game back after international disruption.
Here's how the media assessed an enjoyable afternoon at Anfield.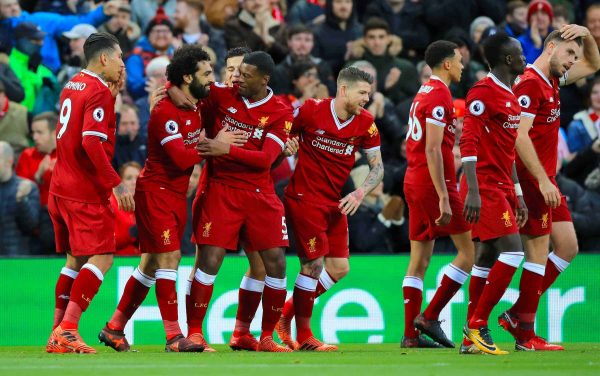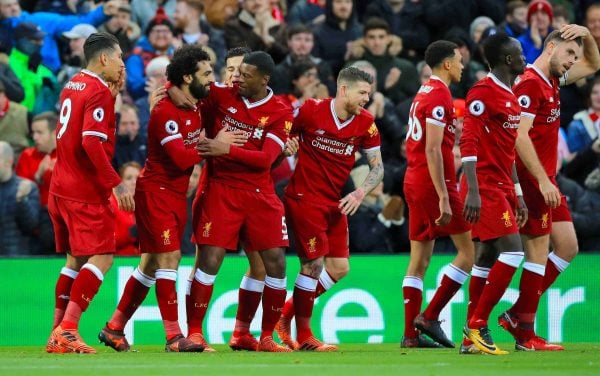 The Reds earned plenty of praise for the manner, style and convincing nature of the victory
The Liverpool Echo's James Pearce was among numerous journalists to praise Liverpool's collective display, labelling it a "mightily impressive team performance":
This was a mightily impressive team performance from Klopp's men. They didn't fly out of the traps. They didn't take any unnecessary risks. They played with real maturity and control.
ESPN's Dave Usher was among the reporters to praise the routine nature of the win, assessing this as "the biggest positive":
The ease with which these points were collected is the biggest positive. Good teams take care of business in games like this but too often Liverpool have fallen short.
Meanwhile, the Mail's Dominic King felt the most impressive aspect was the way the Reds managed the game:
This was Liverpool's fourth consecutive victory in all competitions, a fine response to the calamity they endured against Tottenham four weeks ago, but what impressed most about this latest success was the manner in which they shut Southampton down once Salah had waved his magic wand.
Salah unsurprisingly earned rave reviews for yet another stellar, match-winning performance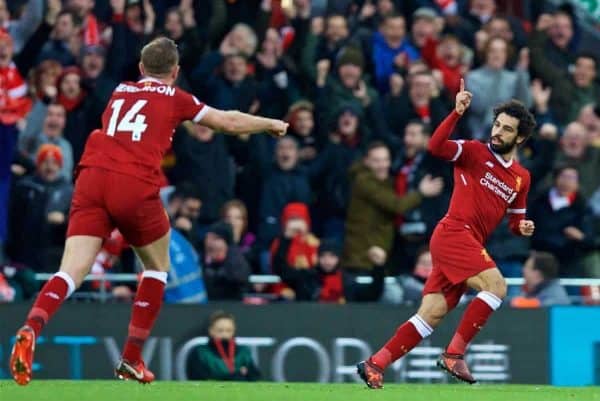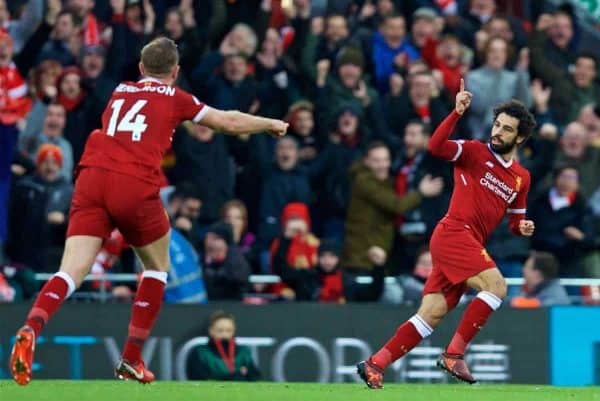 The Guardian's Andy Hunter believes the Egyptian is exceeding all expectation:
He was signed from Roma with speed and creativity in mind but he has exceeded expectations with 14 goals in 18 games in all competitions for his new, grateful club.
King believes Salah is transforming not only games, but the Reds' season all together:
In common with those three luminaries, Salah has the ability to transform matches and it looks increasingly like he is turning the course of Liverpool's campaign, too.
The Liverpool Echo's Andy Kelly noted the impressive variety of goals Salah has scored:
His astonishingly productive start for the Reds has seen Salah score a huge range of goals – a pacy break here, a rare header there, a close range tap-in just round the corner.
The Independent's Simon Hughes likened Salah's qualities to those of a certain Lionel Messi:
Salah's qualities are Lionel Messi-eque. He is left footed, plays on the right but has the speed and ingenuity to concern entire defences. He has been the best-value signing of any Premier League club for this season, if not the most outstanding.
Meanwhile, Melissa Reddy, writing for Goal.com, believes there is still even more to come from Salah:
Salah, like several of his team-mates, is nowhere close to his ceiling which is both exhilarating and terrifying.
The Reds earned plaudits for continuing winning form, with reporters assessing Liverpool are moving into a healthy position at a crucial time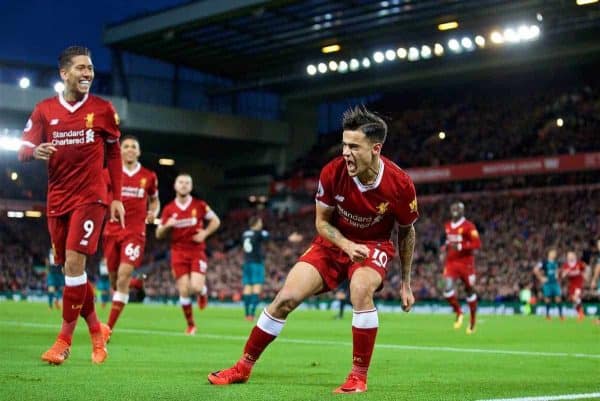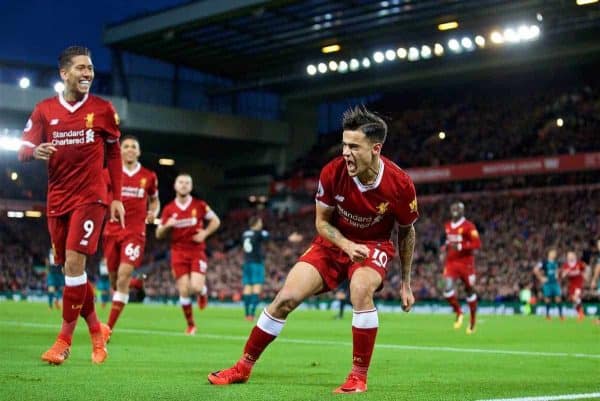 Usher was among numerous journalists to note the Reds' positive reaction since losing to Tottenham at Wembley, labelling the response "first class":
Since that disappointing 4-1 loss at Tottenham the response has been first class and the Reds have won by a three goal margin in four consecutive games.
The Mirror's David Maddock believes Klopp's men are showing they could still yet compete for the title:
Liverpool now have strength in depth, and if they can sign Virgil van Dijk – who played better here than the scoreline suggested – to help out their set piece weakness, then they can become a credible threat to Manchester City at the top of the table.
Bascombe assessed how the Reds are far better equipped to deal with the gruelling Christmas schedule this season:
This time last season, an irresistible start to the season was undermined in the build-up to Christmas. This year, they look equipped to pick up the pace to reassert their top-four challenge.
Various aspects of Liverpool's performance were praised in reports, most notably the slick attacking play produced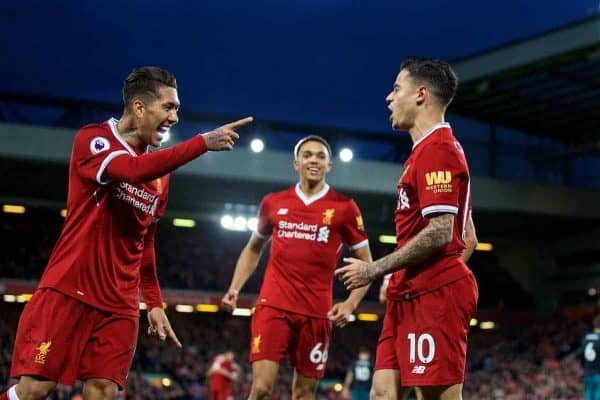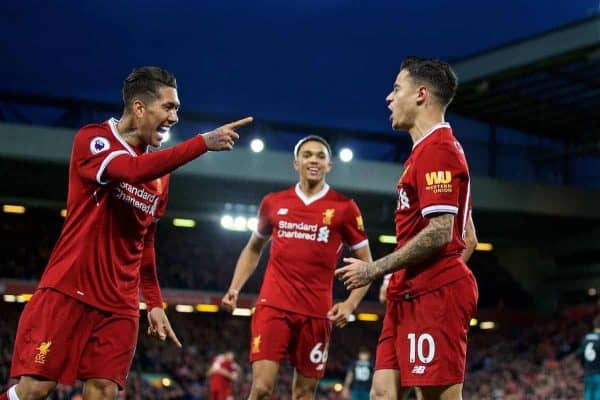 Pearce was impressed by the natural understanding of the Reds' attacking quartet, assessing that it makes for the "perfect mix":
This was the first time Klopp had unleashed the attacking quartet of Salah, Roberto Firmino, Sadio Mane and Philippe Coutinho from the start of a league game and they purred with intent.

They complement each other so well – the perfect mix of perspiration and inspiration. Southampton simply couldn't handle their movement and ingenuity.
Hunter highlighted Liverpool's "distribution and movement" as key to unpicking the Saints:
Southampton did not set out merely to absorb pressure and avoid a serious beating.

They were just made to look that way as Liverpool controlled possession and gradually weakened a well-organised defence with the quality of their distribution and movement.
The BBC's Luke Reddy felt Southampton's set-up allowed Coutinho to dominate proceedings too easily:
Pellegrino's side often dropped into a 4-5-1 shape without the ball and in doing so allowed Coutinho plenty of possession to orchestrate from deep. It meant his influence could not be limited and by half-time he had touched the ball 45 times.
This Is Anfield's James Nalton highlighted the subtle tactical changes made to midfield by Klopp, noting the German's flexibility:
Coutinho regularly took up attacking positions, while Georginio Wijnladum moved between defence and attack, supporting Jordan Henderson at one end and helping link play and win the ball back high up the pitch at the other.

It was another example of the Liverpool manager tailoring his tactics to suit the personnel he has available, as well as the opposition they are facing.
Reporters were also very impressed by numerous individual performances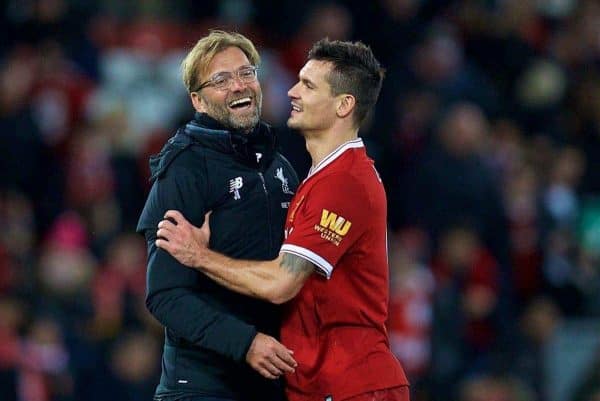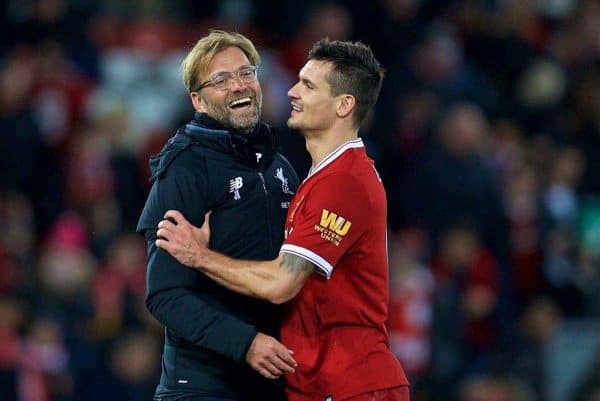 Usher labelled Trent Alexander-Arnold's performance "excellent":
Defended with grit and determination and drew regular applause from the crowd with timely tackles and interceptions. Not as much of a factor going forward as he usually is, perhaps because his focus was so much on his defensive duties. Overall an excellent performance.
Usher also reserved praise for Jordan Henderson's contribution:
The captain was everywhere, regaining possession and recycling the ball to Liverpool's creative attackers. Not as flashy as some of his teammates, but Henderson's contribution will have pleased his manager.
Pearce felt Lovren did well on his return to the team and will have "silenced the boo boys":
Lovren could hold his head high. Tougher tests await with Tuesday's trip to Sevilla in the Champions League followed by next weekend's visit of Chelsea to Anfield.

But this was a decent step forward for him. Rather than wilt at the hands of the boo boys in the away end, he silenced them with some crucial blocks and interceptions.
Finally, Kelly was on 'van Dijk watch', and felt the Reds' transfer target had a mixed afternoon:
Noticeable from the off was his desire to organise, a giant signpost pointing where he wanted his teammates to be. That would certainly be valuable at Anfield where communication at the heart of the defence has been lacking.

His position for the second Liverpool goal was certainly questionable though.