Liverpool were held to a 1-1 draw at home to Chelsea in the Premier League on Saturday, but what were the positives and negatives from the game?
For the second time in as many games the Reds let their lead slip as they ended up with a share of the points from their top-four clash at Anfield.
Mohamed Salah's second-half strike looked to have been enough to seal the win over his old side, but Willian scored late with a hammer blow to Jurgen Klopp's hopes.
But where did Liverpool succeed and where did they fail? And was Simon Mignolet at fault for the equaliser?
This is Anfield's Matt Ladson (@mattladson), Henry Jackson (@HenryJackson87) and Jack Lusby (@jacklusby_) give their thoughts on the Reds' Anfield draw.
The good…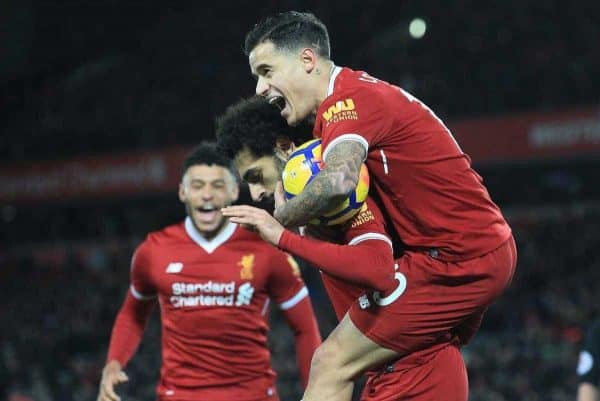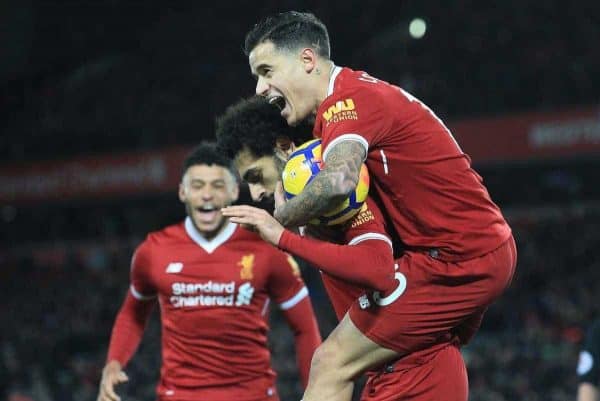 MATT: We were better defensively and Moreno recovered from his Sevilla showing by putting in a good performance; I thought he won the ball well down that side a few times.
It feels frustrating to have dropped points given the nature of the late equaliser, but that this was against last season's champions, who are in decent form themselves, and after our second half in Seville…well it isn't terrible.
Oh, and Mo Salah isn't bad is he!
HENRY: Like Matt, I thought the team looked far more solid defensively against a dangerous side following the capitulation at Sevilla.
Chances weren't gifted to Chelsea at will, and until their late equaliser it had the feel of the 1-0 win over Man City on New Year's Eve last year about it.
The performance of Salah is also more than worthy of a mention. He has been a sensational signing, and along with Eden Hazard, he looked streets ahead of any other attacking player on the pitch.
It was nice to see him star in a big game, too, seeing as that hasn't been the case yet this season.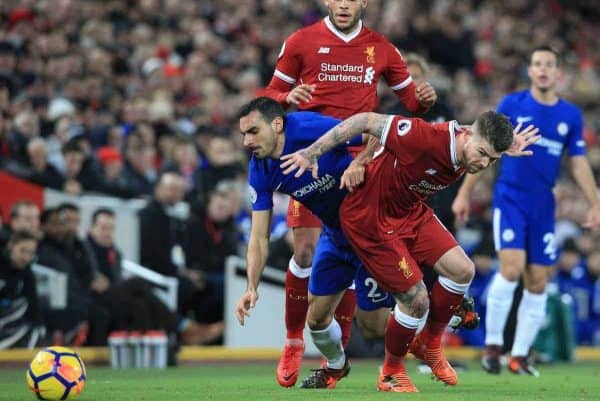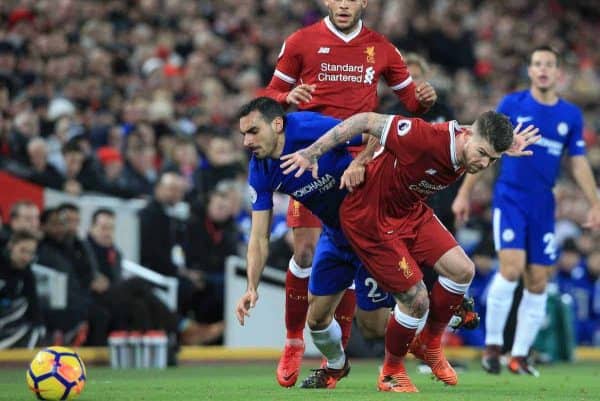 JACK: After the pasting he was given from a section of supporters in midweek, I thought Moreno's response was excellent on Saturday.
He was strong in the challenge, covered well shifting inside to help Klavan and Henderson, and provided a useful outlet going forward.
I firmly believe it was a mistake using Moreno against his old club, days after his new baby was born, and after Klopp acknowledged this it was great to see his faith rewarded at Anfield.
Moreno played a big part in what was, in my eyes, a dominant overall display against the reigning champions—it's just a shame about that fluke goal…
The bad…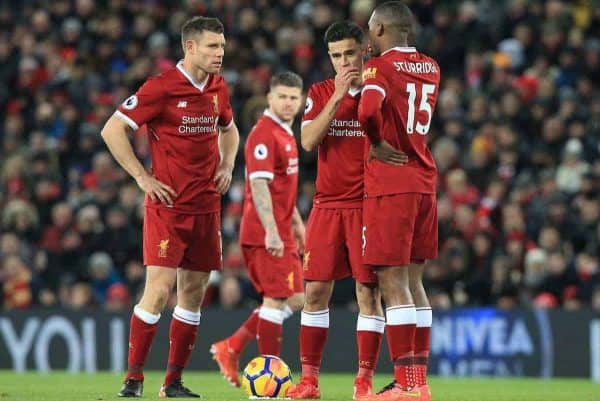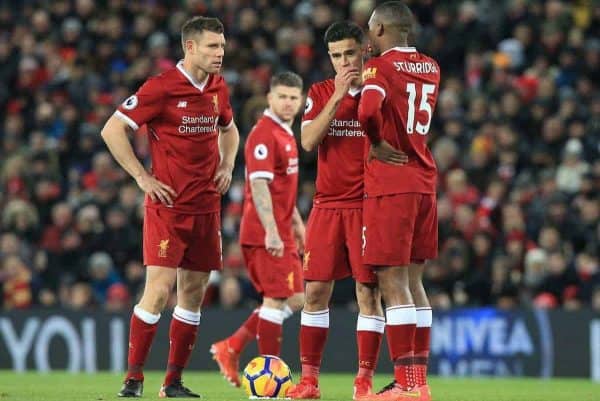 MATT: The midfield. The midfield is a major, major problem. Henderson is so easily dragged out of position, with the space he leaves behind him then easily exploited.
It happens continually and happened in the lead up to the goal; watch it back, Hazard gets all the time and space on the edge of the box—where Henderson should be and would have been until he rushed out of position seconds earlier—and then plays to Willian.
Milner was awful, and Coutinho offered very little, especially in terms of defensive work ethic.
Klopp's post-match excuse about wanting to change system makes absolutely no sense—when the change happened, Gomez went to centre-back and Milner went to right wing-back.
They were already on the pitch. Lallana wasn't required to be on the pitch for the change to happen.
HENRY: An inability to hold onto a lead again. You just can't trust this Liverpool team to see a game out, and Willian's goal had a horrible inevitability about it, despite the hosts appearing fairly comfortable.
Points have now been dropped from winning positions against Watford, Sevilla (twice), Newcastle and Chelsea this season—that's not good enough.
Then there's the goalkeeper…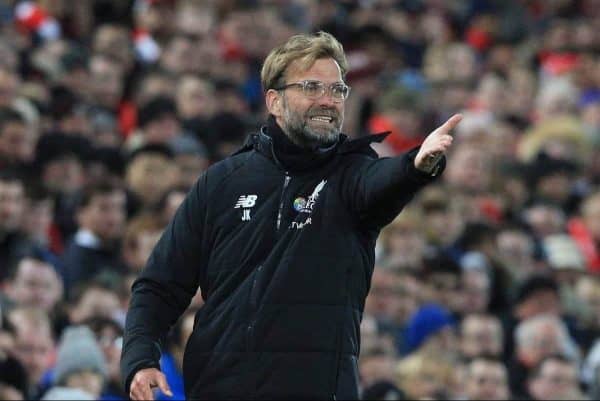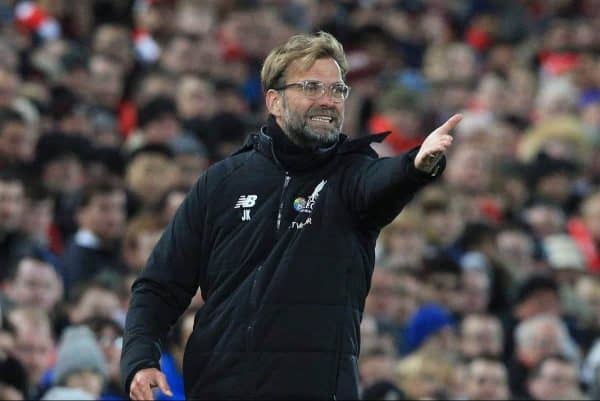 JACK: It was great that Klopp was able to rotate his side, making five changes, and still see a cohesive performance.
But while he claims Michael Oliver held him back in making the substitutions he needed to alter his tactical setup, I find it very difficult to get on board with that.
Lallana and Mane played one minute of normal time, but as usual Klopp could have made his intervention 15 minutes earlier.
And I agree with Matt, the shift to a back five was possible with no changes.
And was Mignolet at fault?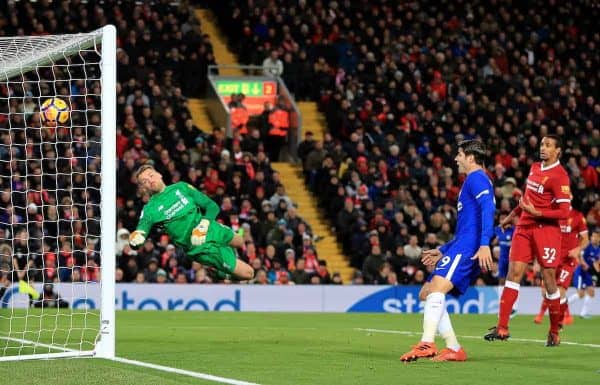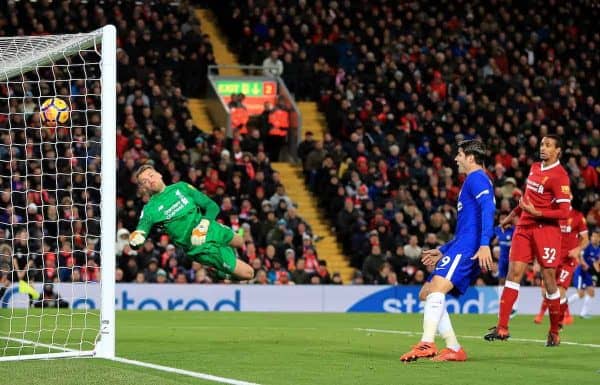 MATT: Difficult one. It's easy to blame Mignolet, but it's an utter fluke shot.
Don't get me wrong, I think we need a better goalkeeper (and probably have one already at the club in Danny Ward), but it's extremely harsh to blame Mignolet for this one.
HENRY: Yes, simple as that.
A genuinely top-class goalkeeper saves that every day—just imagine Liverpool and United's differing fortunes in recent years if Mignolet and David de Gea switched sides—and it cost the Reds two valuable points.
It wasn't a howler, and Willian got incredibly lucky, but Mignolet was too slow on his feet when backtracking, never getting close to saving it.
Poor moments like this will keep happening, which is why a superior replacement is required.
JACK: No. You can argue that he could have back-peddled faster, but it's obvious Willian was going for the cross and he was steadying himself to respond to Chelsea's forwards.
It's an embarrassing one to concede for sure, but I don't think you can really blame Mignolet here.