Jurgen Klopp hailed Liverpool's improvement after they eased to a 3-0 victory over Southampton at Anfield.
Mohamed Salah was the star of the show with two more goals and now tops the Premier League's scoring charts while Philippe Coutinho added the third.
Anfield was a jittery place after a run of one win in six Premier League games but, three straight victories later, the mood has noticeably shifted.
Liverpool look a lot more solid at the back while the front quartet of Salah, Coutinho, Sadio Mane and Roberto Firmino proved far too good for Southampton.
The result saw Liverpool close to within one point of fourth-placed Tottenham, and Klopp was a very satisfied man.
He said: "Southampton are a really good football team. We had these moments not too often so far this season. You need these goals and thank God in a moment we score them. That makes all the difference.
"I'm really happy about the defending, the whole team and especially the last line was really strong. It was just an all-round good performance and a really deserved win, and for us of course very important.
"It pushed the top of the table a little bit together. We are still in, that's good.
"[Manchester] City is obviously flying around pretty alone. We cannot change that but we can make pressure on all the others and that's what we did today.
"We have to build on our experiences that we made so far in the season. We played all kinds of teams, all kinds of styles. There was only one game that was really bad, and that was Tottenham.
"We used these experiences. We have a much better protection, I hope we can keep that, it's a big part of not getting nervous in a game.
"It looked much more mature and that's very important for us."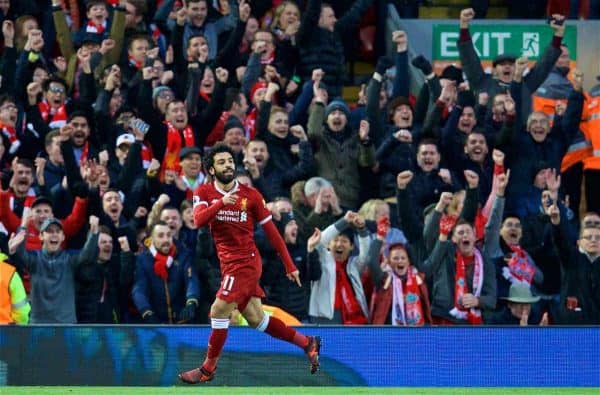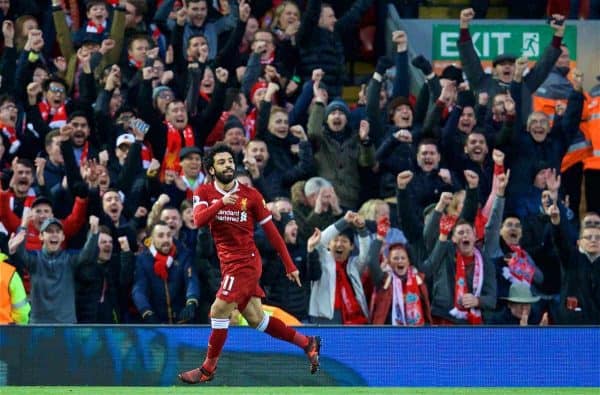 Salah has scored 14 goals in 19 appearances in all competitions following a £34 million move from Roma in the summer, including eight in his last six games.
His first goal was a sublime curling finish while his second saw him time his run perfectly through the Southampton defence to get on the end of Coutinho's delightful pass.
"He's in a good moment," said Klopp. "It's good for us. The first one, that's not a real chance, fantastic goal; second goal, fantastic play, outstanding for the pass.
"I'm pretty sure Phil played a few more of these passes already in his life but when somebody gets it in the box and is not offside, that's quite rare."