Ex-Liverpool centre-back Jamie Carragher has hailed the signing of Virgil van Dijk, but insisted he must win trophies as the club's leading defender.
The Reds announced a £75 million deal to sign the Dutchman from Southampton on Wednesday evening, with Van Dijk to join on January 1.
Liverpool's record signing, and the most expensive defender in world football, this is a major statement of intent from the club.
This mounts considerable pressure on Van Dijk to perform, and backing him to do so, Carragher insisted he needs to deliver silverware to justify his price tag.
"There is a dearth of real top-class centre-backs throughout world football, hence why so many clubs wanted him and why the transfer fee is so high," he told Sky Sports.
"People will look at that transfer fee, it's normally strikers going for that type of figure.
"But as with any transfer fee, if he performs well and does that job he's been brought in for it will be worth it.
"One player I remember as a centre-back where the transfer fee felt so huge at the time was probably 15 years ago when Rio Ferdinand went to Manchester United for just over £30 million.
"But he repaid that: he was Manchester United's top centre-back, won trophies and was there for 10 years.
"That's what Van Dijk has to do. Take Liverpool to trophies and be Liverpool's main, No. 1 centre-back for a decade or so."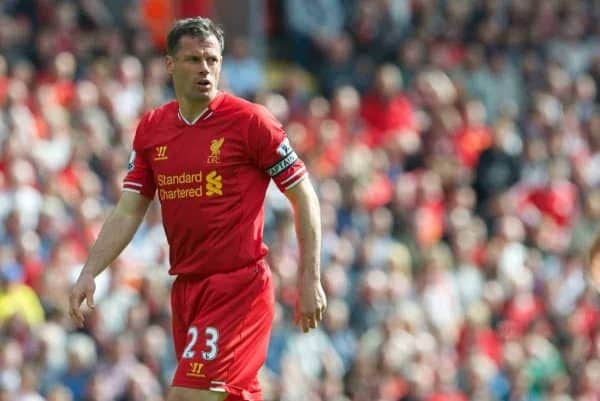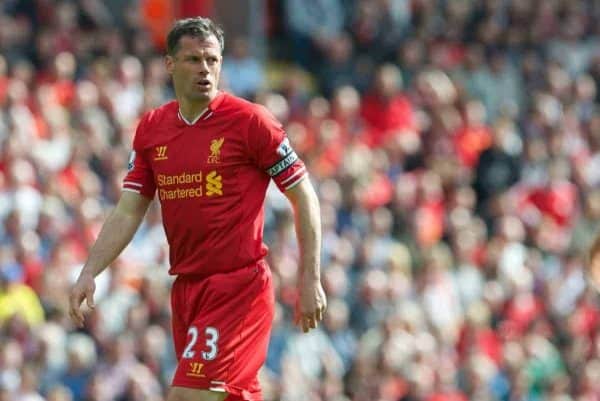 Carragher, who remains one of the Reds' most dominant centre-backs of the Premier League era, was then asked about the qualities Van Dijk would bring to the club.
And having opted to join Liverpool over a possible move to champions elect Man City, Carragher suggested a key role under Klopp will have been Van Dijk's main motivation.
"[He will bring] size, presence and pace. People talk about leadership, I think that remains to be seen," he explained.
"But on his performances of last season—this season wasn't on the same level—he did better defending than what Liverpool have.
"And that's why managers go into the market to improve the team.
"The attraction will be that he'll go in as No. 1 centre-back. If he went to Manchester City maybe there's a bit more of a fight for his place.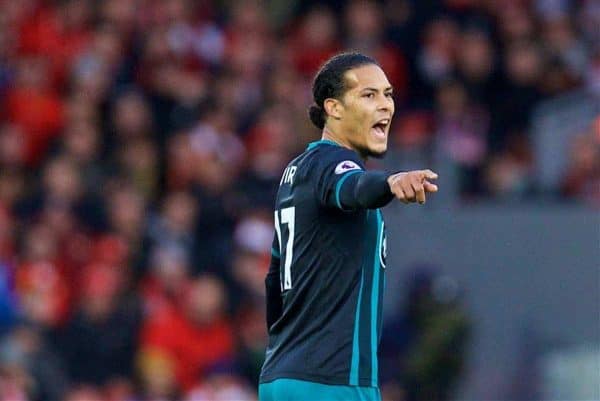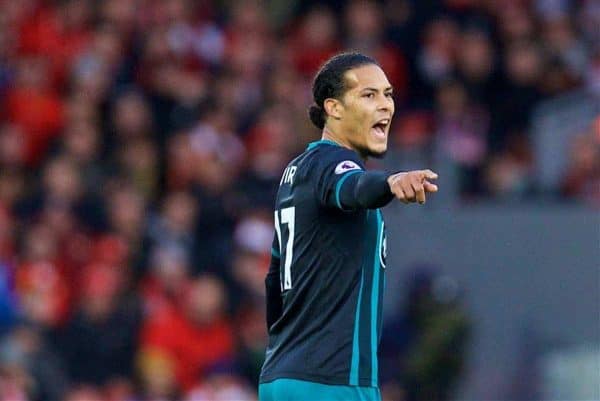 "He should be one of the first names on the teamsheet for Jurgen Klopp.
"But looking at Van Dijk these last few months, he's got to step up. He needs to get fitter, maybe even lose a few pounds.
"I'm not sure if he'll go absolutely straight in, the way Klopp likes to rotate players in this moment he may want to see him in training, get him right [first].
"But I think as soon as he's right he goes straight in and I don't think he'll be dislodged."