Liverpool boss Jurgen Klopp is anticipating another tough test for his side on Sunday when they face Bournemouth.
Four days on from being held to a 0-0 draw at Anfield by West Brom, the Reds are in Premier League action again with a trip to the Vitality Stadium.
Bournemouth – 14th in the table at the start of the weekend, two points above the relegation zone – produced a commendable performance on Wednesday as they were beaten 1-0 at Manchester United.
And Klopp, whose men lost 4-3 away against the Cherries last season after being 3-1 up, said: "I saw Bournemouth playing at United and couldn't see the biggest difference to our game against West Brom.
"Bournemouth lost, but they had a proper performance there. It was really good how they played – clear structure, good defending, and a good football-playing team.
"I saw a few games of Bournemouth this year and they didn't get the points they deserve maybe, were unlucky in a few moments.
"They need points and it will be a tough game for sure.
"They have all my respect really. They do a brilliant job there and Eddie (Howe, the Bournemouth boss) is a really fantastic manager. It will be difficult, 100 per cent."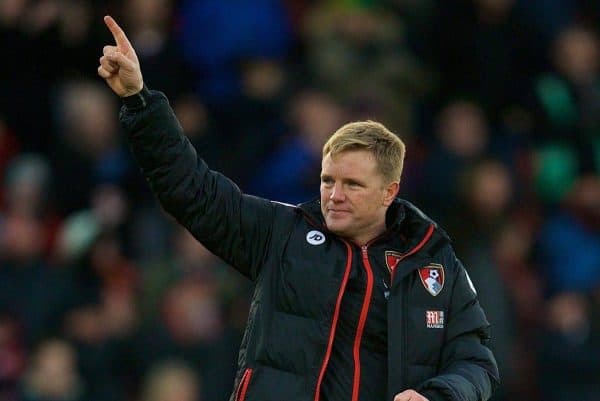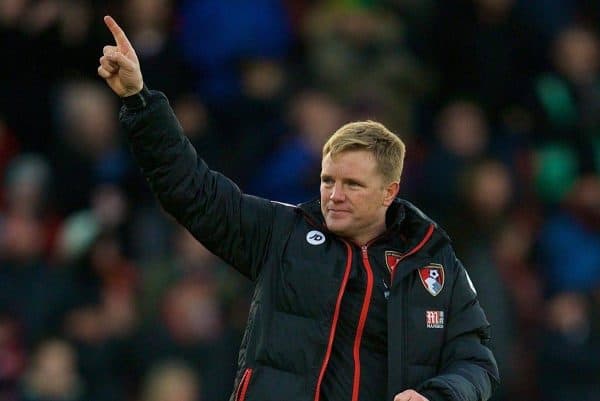 Asked about his memories of the fixture last term, Klopp said: "It was a very, very good game (for Liverpool) until a specific moment.
"It was like we closed the game too early in our mind, and Bournemouth came back and it was a fantastic finish by them. We did not do well in the decisive part of the game.
"But I don't think too often about this game – like I don't think too often about the Norwich game (a 5-4 win for Liverpool at Carrow Road in 2015-16), which was pretty much the other way around.
"It is part of history – positive history for Bournemouth and not too positive for us."
Liverpool, fifth ahead of this weekend's action, are set to have Simon Mignolet back in their starting XI on Sunday and Adam Lallana could also be involved in the contest.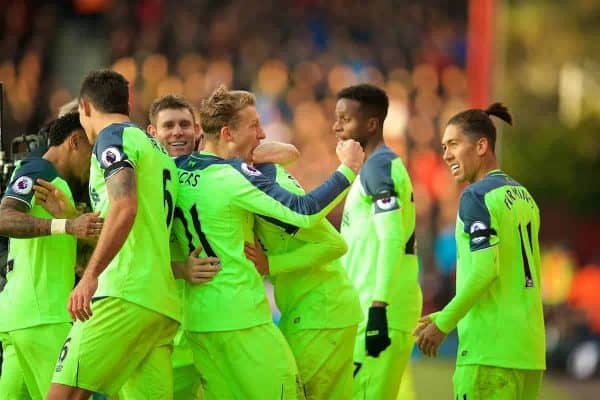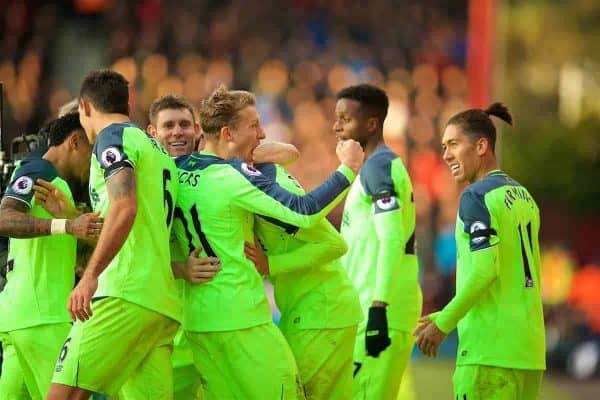 Goalkeeper Mignolet has recovered from a swollen ankle, while midfielder Lallana, who has made only one appearance this term after suffering a thigh injury in pre-season, should be "ready for the squad at least", Klopp has said.
Joe Gomez, James Milner and Andrew Robertson are expected to be fit after knocks. Daniel Sturridge (hamstring) remains a doubt, and Alberto Moreno (ankle), Joel Matip (adductor) and Nathaniel Clyne (back) are still unavailable. Emre Can serves a one-match suspension.