Jurgen Klopp and Sam Allardyce unsurprisingly held contrasting views as they discussed Everton's late penalty to seal a 1-1 draw with Liverpool.
The Reds were completely dominant throughout the 229th Merseyside derby, but came undone in the closing stages as Dejan Lovren brought down Dominic Calvert-Lewin in the penalty area.
Wayne Rooney stepped up to convert the spot-kick, cancelling out Mohamed Salah's exquisite opener and ensure a share of the points.
While Liverpool are now 10 games unbeaten in all competitions, letting another lead slip in one of the biggest fixtures of the season left shoulders slumped at Anfield.
And speaking to reporters after the game, Allardyce provided his view on Craig Pawson's decision to award a penalty after Calvert-Lewin backed into a clumsy Lovren.
"Did I think it was a penalty? Yes. I've had another look at it on the laptop," said the Everton boss.
"Look, don't put your hands on a forward in a box, he had no need to do it, you run the risk of giving away a penalty.
"People can call it soft, but you don't do that kind of thing."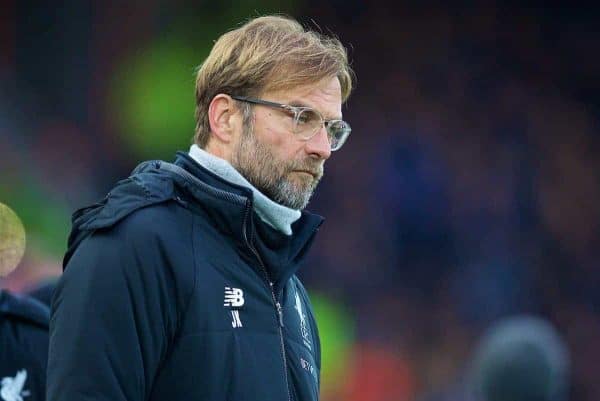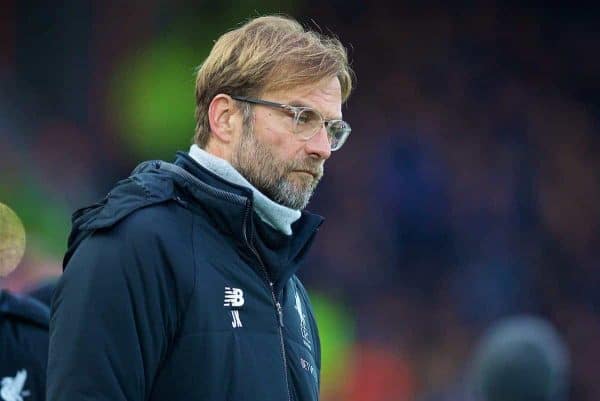 Klopp was understandably frustrated as he spoke to Sky Sports immediately after the final whistle, sharing a barbed exchange with reporter Patrick Davison.
"Of all the challenges in this game, and only one team is playing [football], you give such a penalty, that's unbelievable," he said.
"Calvert-Lewin makes it smart, but he makes a step in this direction and even then it's nothing. Now one team can celebrate, probably, and we can't.
"I cannot believe that [Pawson], in a game like this, when only one team is trying over 95 minutes to do everything to win it, opened the door for them like this.
"It is, in my understanding, not OK. [Lovren] doesn't make a challenge, Calvert-Lewin makes a step [towards him]."
When Davison provided his view that while the decision was soft, the penalty call was warranted, Klopp dismissed the interviewer's credentials.
"We can stop the interview, because I only want to speak with someone who has a little bit of understanding of football," he said.
Though Klopp later apologised, this was completely out of line, and though his fury was justified, he should instead be turning his focus on Lovren, as Allardyce rightly highlighted.