Jurgen Klopp has hailed "the quality" of Liverpool's club-record signing Virgil van Dijk, amid concerns over his £75 million price tag.
Van Dijk will join the Reds from Southampton on January, with the two clubs quickly agreeing a fee that makes him the world's most expensive defender.
The Dutchman is comfortably Klopp's biggest-ever winter signing, with the 50-year-old typically reluctant to add to his squad mid-season, underlining his faith in Van Dijk.
Though he has endured a difficult first six months of the campaign, Van Dijk has proved himself a top-level centre-back since arriving in the Premier League in 2015.
And though some have expressed doubts over whether he can fulfil expectations, Klopp is convinced his new No. 4 is worth the outlay.
Speaking to Sky Sports ahead of Saturday's clash with Leicester City at Anfield, the German urged supporters to "forget the price" and back their new defensive leader.
"[He will bring] quality. That's why we got him, that's why we were interested in him," he said.
"It's quite difficult in the moment because he's technically still a Southampton player.
"So I have much more time and probably more opportunities to talk about him!
"I can imagine that people think 'wow, what a number', but for me it's not really interesting. We don't make the prices, the market makes the prices.
"Liverpool supporters should forget the price.
"We only talk about the player and what he can bring in; the quality, the mentality, the character. That is why we are really happy about it."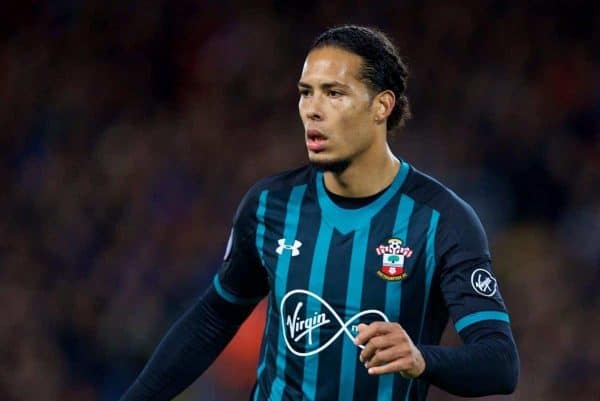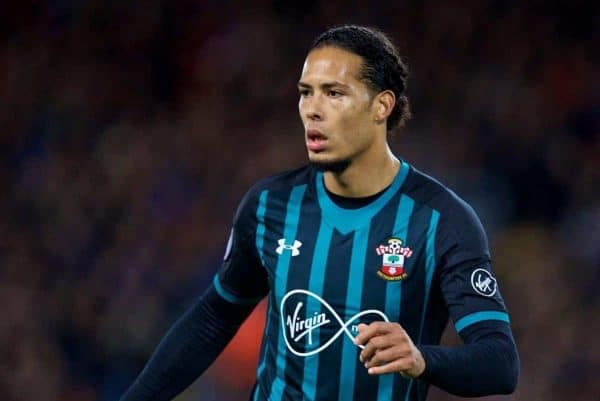 Van Dijk's valuation eclipses the Reds' previous record outlay, the £55 million paid to RB Leipzig to sign Naby Keita next summer, and heaps considerable pressure on the 26-year-old.
It may take time for Van Dijk to settle into Liverpool's system, but Klopp is convinced he has all the attributes required to dominate at Anfield in the future.
"It's a long-term thing. Virgil probably hasn't had his best half of a season at Southampton," he continued.
"He was injured for very long, then of course we all know about the things that happened last summer.
"He's a tall player, they always need a little bit longer [to settle], especially after pretty much nine months or so [out].
"So he needs to get rhythm, but that's no problem: we already have quality in this position.
"We don't have to rush anything. He needs to adapt to our style of play, it's a completely different game [to Southampton].
"But we are 100 percent sure he will do it, and so I'm very happy about the fact it's finally done. But there's no rushing him."