Liverpool's prolific attack has been the focus of much attention this season and the "fab four" have now racked up 50 goals between them in 2017/18.
Jurgen Klopp doesn't much like the phrase, as it shifts focus on the attacking quartet and away from the other functional players of the team.
It's fair, given the manager needs every part of his side to work as a unit to achieve success, but there's no getting away from the fact: the Reds' attack is unbelievable.
Mohamed Salah, Roberto Firmino, Philippe Coutinho, Sadio Mane.
When each are on their game, few defences can find a way to stop them individually. When two or three work in tandem, at speed and attacking space, they wreak havoc for 90 minutes at a time.
Perhaps the best part of the offensive quartet for Klopp this season is that he doesn't actually need them to be a quartet.
Get two or three in the XI, and it's often enough. If one is on the bench and can inject a spark and more energy later in matches, all the better.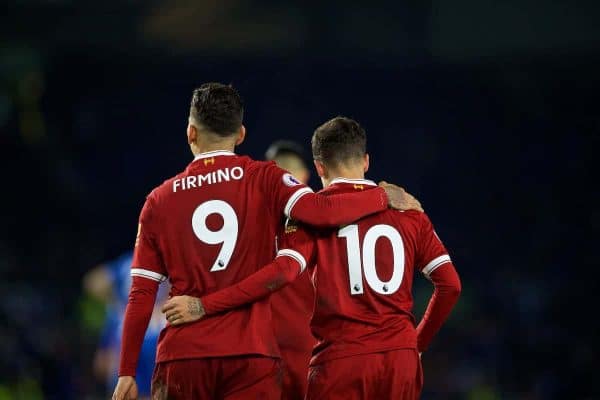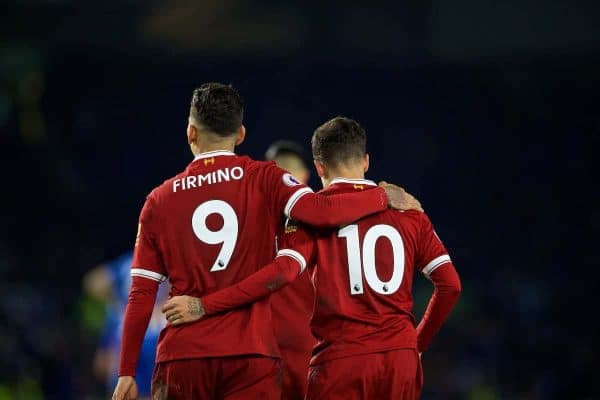 Going forward, it might be utterly pivotal that that's the case, especially with the upturn in form and fortune offered by the likes of Alex Oxlade-Chamberlain recently, and with Adam Lallana coming back to fitness.
Greater competition for places should always yield a positive return on the pitch, and it's certainly having that effect for the front players.
Salah, in his first season, already has 20 goals before Christmas.
Firmino's haul of 13 is already a personal best tally in the Liverpool shirt.
Coutinho has double figures in goals, almost as many assists. He's usually good to find the net a dozen times; he'll easily surpass his career best at this rate.
And Mane, who has generally been considered to not have reached his best level yet, averages a goal or assist every 107 minutes. Bring on the good form, then.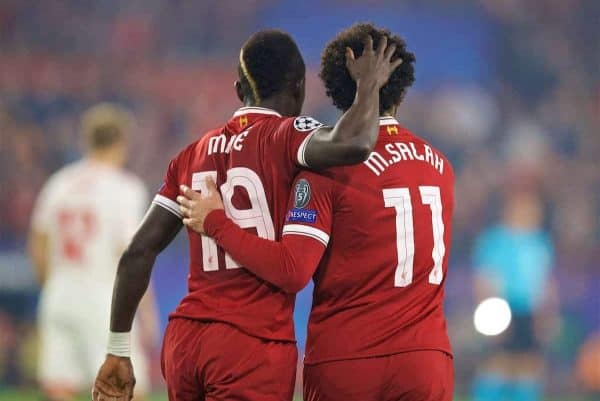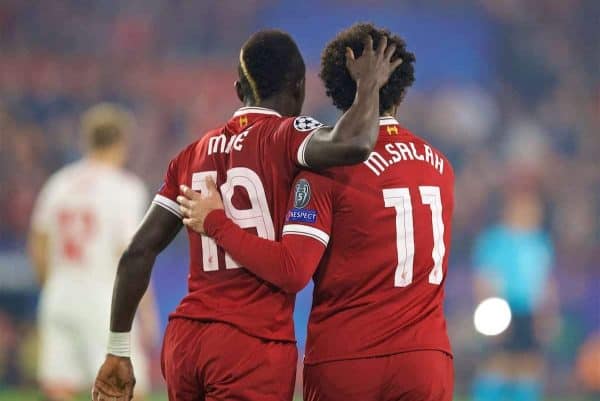 It's 50 goals combined for Liverpool's first-choice attacking quartet, in a combined tally of 6,469 minutes on the pitch.
Last season, the top four scorers in all competitions across the entire campaign managed the same haul of 50 between them: 14 for Coutinho, 13 for Mane, 12 for Firmino and 11 for Divock Origi.
Those 50 goals came in a combined 10,502 minutes. Yes, this season's front four have achieved last season's tally in barely more than 60 per cent of the game time.
And no, of course it's not as simple as swapping Salah for Origi—the midfield alignment is different, the tactical shape has evolved over the past few months and the squad has undergone another pre-season of Klopp team building.
Other players have been added, a style continued to be built on.
The attacking part of the team has come together in incredible fashion, making the Reds a side who are feared and respected by opponents, to the extent that they'll completely alter their own approach if possible.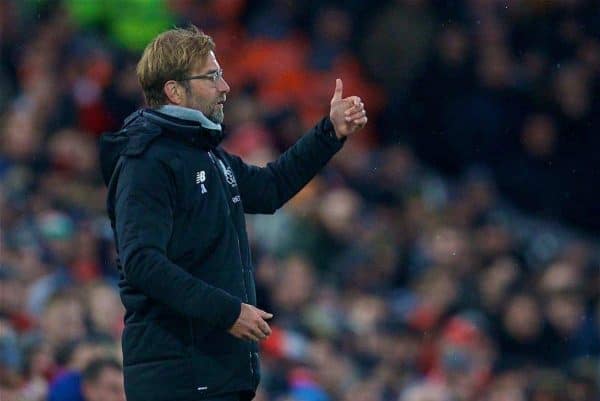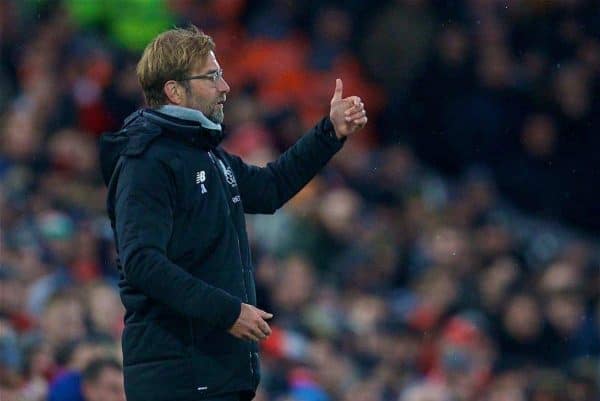 There's more to work on. The defence still needs additions, and there remains a sense that Klopp is waiting to choose his long-term No. 1 goalkeeper. The rotation in that position cannot continue forever.
Central midfield faces a revamp, and even this blistering set of forwards may be broken up and reshaped by necessity—with one name in particular closer to the exit door than the others.
The point is that Klopp has built something now, a platform and a blueprint from which changes can be made if required…and when one part is missing, the others still offer a winning formula.
Pace and penetration isn't just on offer from one player, but several. Guile, instinctive creativity and an ability to unlock defences is now the domain of many.
Responsibility is shared almost as much as the goalscoring burden itself.
This Liverpool team isn't perfect, but the strides made in the attacking half of the pitch have pointed the right direction for the team, and can carry the side to more than enough points to make this another standout campaign at Anfield.