Liverpool goalkeeper Simon Mignolet says he wasn't expecting such a positive return from Mohamed Salah's first campaign back in England.
Philippe Coutinho and fellow attackers Salah and Roberto Firmino were all on target at Bournemouth, along with defender Dejan Lovren.
Reds goalkeeper Simon Mignolet has hailed Salah as one of the Premier League's top talents in the wake of the Egypt star already reaching the 20-goal mark in all competitions.
Asked if Salah has cemented himself among the league's top stars, Mignolet replied: "Yeah of course; he's already scored 20 goals, as a winger.
"Let's hope he keeps scoring goals and gets his tally up.
"I wasn't expecting him to score that many goals, especially as a winger. "But he's doing well, working hard and let's hope he can keep doing what he's doing."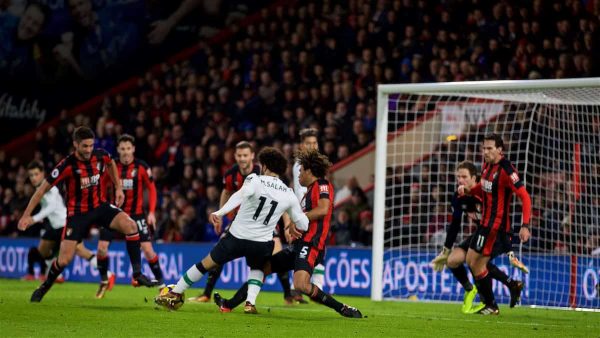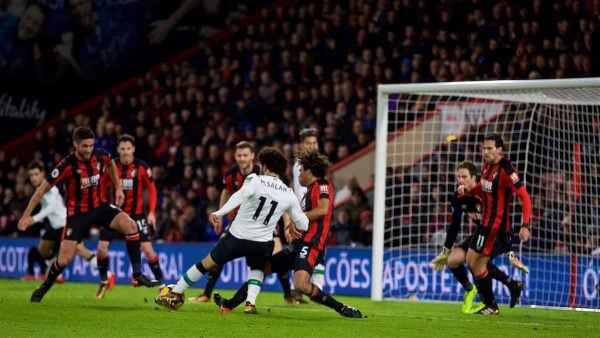 Mignolet believes Salah's previous stint at Chelsea has helped him hit the ground running at Liverpool following his summer transfer from Roma.
"He knows what the Premier League is all about from his time here before, and he's obviously learned and progressed in his time in Italy," said Mignolet.
"So he's come back here knowing what to expect.
"And he's so strong, he's got quick feet but he's strong, you can't run him over and he suits the English style of play. So let's keep him fit and let's hope he can keep scoring."