Liverpool scouts have unearthed some of the club's most important signings in recent seasons, and it is time for the backroom staff to receive praise.
Speaking after the Reds' 5-1 win away to Brighton at the start of December, Klopp identified a key part of his backroom as playing an integral role in the victory.
The German highlighted the work of his analysts, led by assistant Peter Krawietz, in Philippe Coutinho's stunning free-kick, with the Brazilian going low and under the Seagulls' wall.
"The free-kick was credit to the analysts, you see something like this in the video meeting and then use it or don't use it but you need to have the technique to do it," he told reporters.
Klopp and his players, deservedly, remain the focus as Liverpool continue to build since the manager's arrival.
But just as with his praise of the Reds' analysts for their background work ahead of the trip to the Amex Stadium, the input of the club's scouting department is also noteworthy.
Coutinho's compatriot, Roberto Firmino, scored twice that day in East Sussex, and the No. 9's signing stands as one of many shining examples of thorough scouting.
Firmino arrived at Liverpool four months before Klopp, but given his rise since the 50-year-old's appointment, and his previous treatment by Brendan Rodgers, their partnership seems predetermined.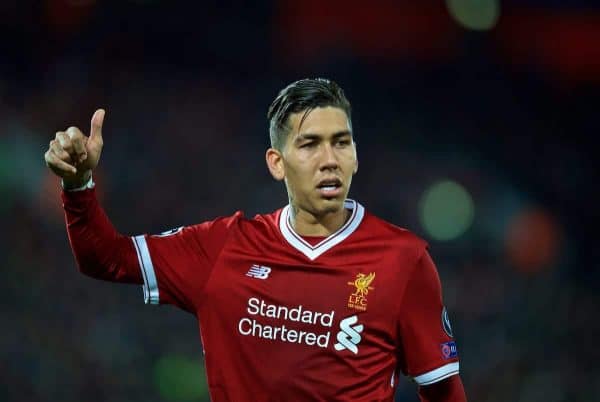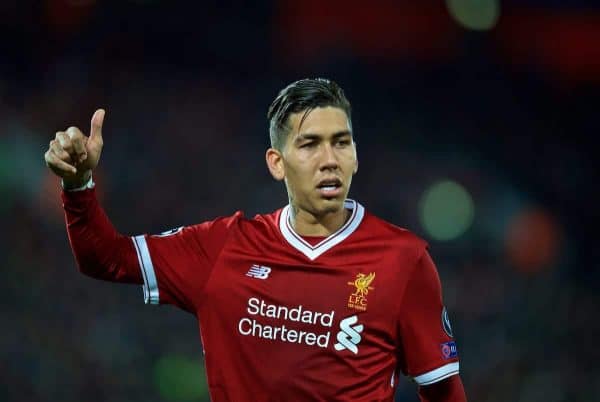 Under Rodgers, Firmino was used sparingly, largely operating out wide and even as a wing-back on occasion, but when Klopp took the reins from the Ulsterman he was swiftly liberated.
And shortly after taking over at Anfield, Klopp hailed the work of Liverpool's scouts in the £29 million deal to bring Firmino to Merseyside from Hoffenheim.
"He was a player I thought was one of the best in the Bundesliga so, when I saw that Liverpool had signed him, I thought: 'How could Liverpool do this?'," he said.
"[Even] in Germany some people don't know where [Hoffenheim] is but, if you play your football there, then you feel it is a tough place.
"And so you know what a decent job the scout did, whoever brought him in for that price."
In his assessment of Firmino's qualities, Klopp earmarked him as crucial to his system: "He is a very important player, a connecting player, a finisher, a fighter, a defender, the first defender—that is important."
Firmino has made 104 appearances for Klopp, including 95 starts, scoring 34 goals and assisting a further 27.
But much of the 17-cap international's best work comes off the ball and in the buildup, and it is this unique quality as a centre-forward that most accentuates the work of Liverpool's scouts.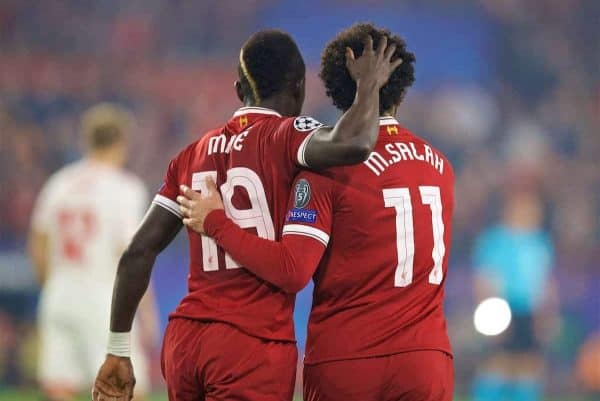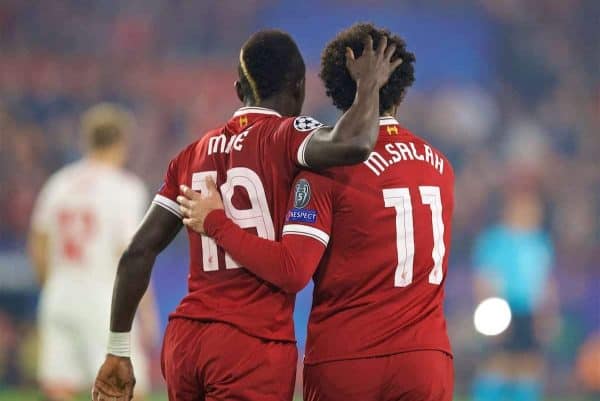 In the past two seasons, he has been joined by two players who feed off his creativity and industry, and in Sadio Mane and Mohamed Salah there are further causes to praise Klopp's work with his backroom.
Mane is a player Klopp had previously pushed for while the winger was at Red Bull Salzburg, with Borussia Dortmund unable to finalise a deal.
But after two seasons with Southampton, and with the Reds' board convinced of his ability to step up, Klopp secured his man, and was rewarded with 13 goals and eight assists in his first season with the Reds.
Salah has taken over the goalscoring burden so far in 2017/18, notching 17 in just 22 appearances, and speaking in November, Klopp revealed the input of his scouts in his signing.
"Michael Edwards, Dave Fallows and Barry [Hunter], they were really in my ear and were on it: 'Come on, come on, Mo Salah, he's the solution!'," he explained.
"When you have 20 players on the table, different players, it's difficult to make an early decision.
"But we all were convinced about it so could make the early decision so we could really get him."
The likes of Julian Brandt, Douglas Costa and Quincy Promes were considered as alternatives to the Egyptian, but the insistence of Liverpool's backroom has clearly paid off.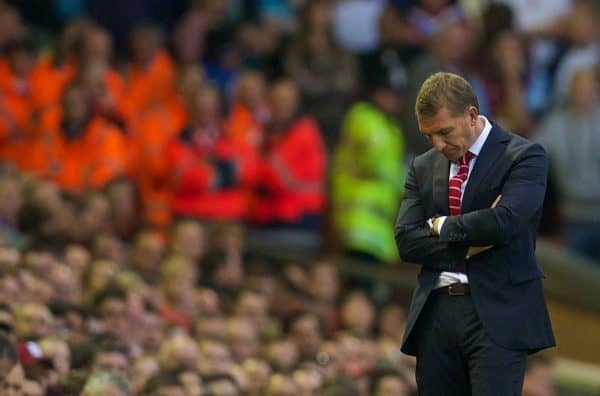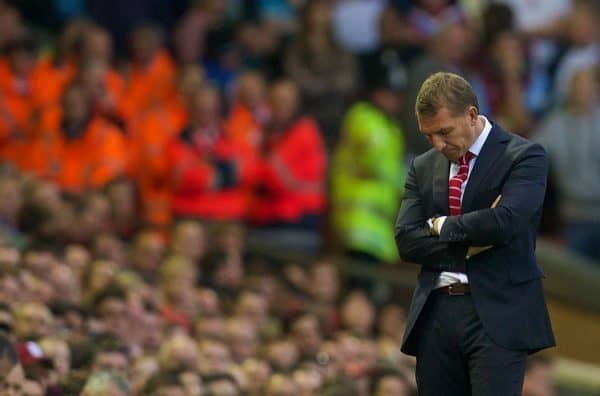 This presents an interesting juxtaposition with the perceptions of Edwards, Fallows and Hunter during Rodgers' reign, as part of the Reds' fabled transfer committee.
When Fenway Sports Group brought Rodgers in from Swansea City in 2012, they initially wanted their young manager to work under a director of football.
Louis van Gaal was their prime candidate, but with Rodgers insisting "I am better when I have control," they buckled and a collegiate approach was fostered.
Edwards (then head of technical performance), Fallows (head of recruitment) Hunter (chief scout) and Ian Ayre (chief executive), later joined by FSG president Mike Gordon, worked with Rodgers in identifying targets and sealing deals.
But fractures quickly appeared within the setup, compounded by the confused arrivals of the likes of Alberto Moreno, Lazar Markovic, Divock Origi and, later, Firmino himself.
Firmino's transition from peripheral figure to key cog since Rodgers' exit is testament to the great work of Liverpool's scouting department.
And, now they are working with a manager who, owing to his background with Dortmund, is accustomed to operating under a director of football.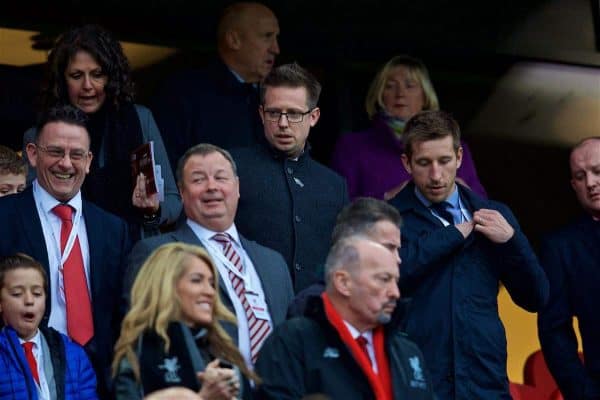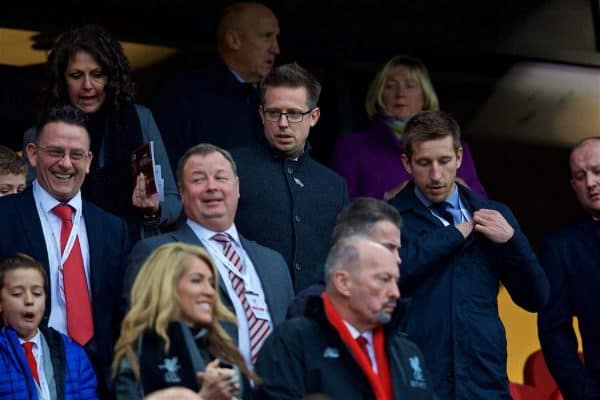 Promoted to the role last year, Edwards was the subject of bizarre scrutiny from the Mail's Neil Ashton back in 2015, when he was described as "obsessed with statistical analysis."
"A new breed sits in air-conditioned offices, cutting up videos from matches all over the world and burying their heads in the stats," Ashton continued, sourly.
"Edwards, along with his vast team of analysts, constantly monitors the opposition, providing detail about playing positions, style, routines, set-pieces and other important matchday information."
Ashton lamented the "end of the road for good football men," but his vision of a new-look, analytical dystopia certainly sounds like one in fitting with Klopp's approach.
Perhaps most laughably, Ashton sneered: "The committee have yet to explain how they came up with the figure of £29 million to sign Brazilian forward Roberto Firmino from Hoffenheim, who finished eighth in the Bundesliga last season."
Firmino's 34 goals, 27 assists and countless intangible contributions in 104 games for Klopp paint that £29 million as a bargain.
And the German paid a considerable tribute to Edwards, Fallows and Hunter when he explained the signing of a player relatively unknown to him before July, Dominic Solanke, saying "I trust the guys around us."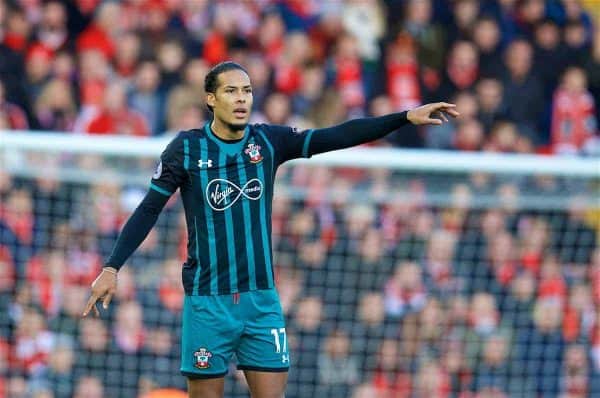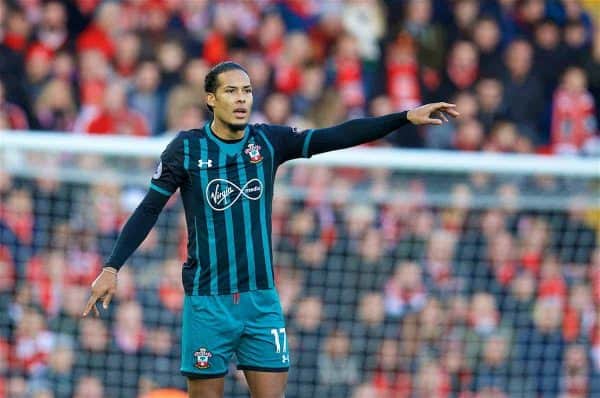 It must be noted that Liverpool's setup is not without fault: the failure to sign a suitable alternative to Virgil van Dijk last summer stands as a key flaw in their outlook.
The Reds are yet to address their issues at both centre-back and at the base of their midfield, seemingly due to Klopp's faith in the likes of Joel Matip, Dejan Lovren and Jordan Henderson.
There is considerable work to undertake to further remodel Klopp's squad as they set their sights on silverware.
But in the likes of Mane, Salah, Firmino and Solanke, and others signed in recent years such as Coutinho, Joe Gomez, Emre Can and Georginio Wijnaldum, there are clear markers of the success of Liverpool's scouts.