The ease in which Liverpool experience an incredible high and then crash to an incredible low is causing chaos and propelling us further away from silverware, writes Joanna Durkin. The fightback against such mentality needs to start now.
Optimism and pessimism. Confidence and doubt. The two fiercest battles facing Liverpool fans and players respectively.
A fine line exists between the two state of minds, easily swayed and blurred with each unfolding match and the moments which exist within them, whether for good or bad. Our very own kryptonite in our quest for silverware.
In the midst of a heart crushing defeat we turn to the formation; squad; mistakes; misplaced passes; and various physical and skill attributes to make sense of what has happened. Yet we fail to acknowledge the mental component of the game, the core source of reasoning; motivation; frustration and focus.
As fans we ride a wave of elation as Liverpool conquer the opposition, our 18-game unbeaten streak – which was capped off by defeating Manchester City – left us feeling indestructible with just a handful of blemishes needing to be ironed out. With two defeats in the space of six days it feels as though we are on our knees, with calls for the squad to be culled and widespread changes to be made. Optimistic to pessimistic in a flash.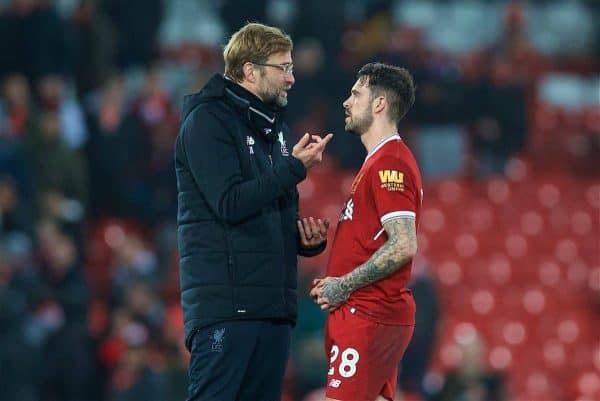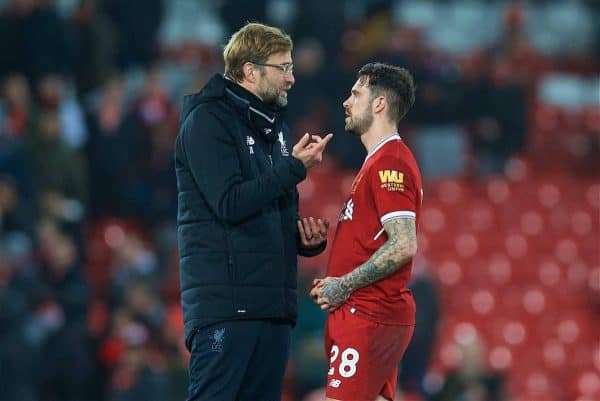 A fragile mental state which is mirrored by our team. In the face of adversity, the Reds crumble. It is not as a result of physical fatigue or inability, instead a fragile mindset which is deeply entrenched throughout the squad.
Simply put, we panic. Our FA Cup catastrophe against West Brom was a prime example. The Baggies came to play, seemingly unknowingly to us, and we failed to react. We fell two goals behind and a lack of belief spread like the plague. Defensive and midfield organisation was thrown out of the window as all control of our movement was lost in reaction to the opposition.
Confidence to doubt, and the ease in which the two move back and forth is cause for concern.
Take the clash against City as an example, we confidently grabbed the game by the scruff of the neck to thunder into a 4-1 lead. But as complacency creeped in we were pulled back. A second goal soon turned into the third and the players looked resigned to the fact that an equaliser was not out of contention.
For Liverpool, when it rains it pours. When the dam wall shows cracks the likes of City and United can effectively cover them, yet we allow the flood gates to open. A slight presence of pressure causes us to shake in our boots – just think of the feeling you get when we concede a corner if you need a comparison.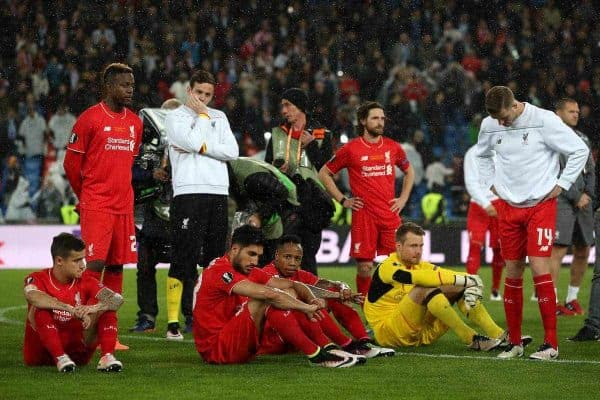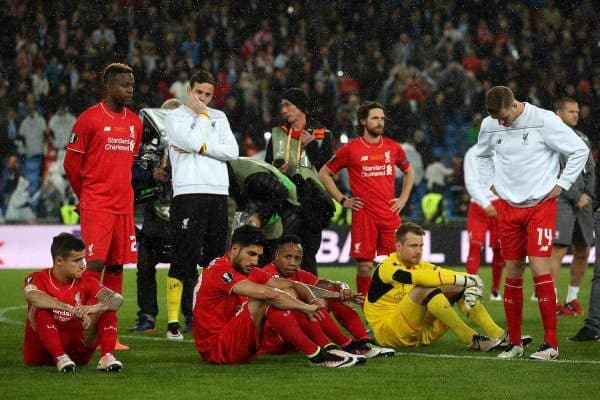 Recent seasons are scattered with such proof: Europa League Final and Bournemouth, 2016; Watford, Sevilla and Arsenal, 2017. Need I go on. The fact of the matter is the mentality currently within the dressing room is susceptible to a capitulation. A word synonymous with Liverpool in recent times.
The reasons are vast and in part come down to the fact that we lack players with a winning pedigree, and that the aforementioned experiences within games have left a permanent scar, resulting in a self-fulfilling prophecy which propels the negative voice to the fore.
Despite having Jurgen Klopp at the helm, the epitome of self-belief, our confidence ebbs and flows to the extreme and it is not until we overcome such frailties that silverware will be in touching distance.
It is unlikely to be a quick fix. To resolve a mental state which has been adopted by almost all corners of the club will not be easy. However, it is an issue which desperately needs to be addressed by any means possible.
Fear must be turned into confidence. Nerves and dread to an unwavering belief. The crippling pressure to end our trophy drought must be an opportunity to make history, not a burden.
Never has the manager's mantra, the one he first muttered at his unveiling, been so poignant, "we have to change from doubters to believers. Now." Two and a half years later, that initial belief is turning into doubt again.