Jurgen Klopp has played down talk of Liverpool making a major January signing, despite calls for Philippe Coutinho to be replaced.
Coutinho departed for Barcelona earlier this month, in a mammoth £142 million move, and there was immediate noise from supporters to bring in replacements in the Reds' attack.
The likes of Thomas Lemar and Riyad Mahrez have been linked with moves to Anfield, but at the moment, January business appears unlikely.
Speaking in his pre-Swansea press conference on Friday, Klopp admitted he won't be actively searching for a new player before deadline day, with his current squad perfectly strong.
"If something jumps in my face then maybe we think about it, but we don't actively go for a new player we don't know," Klopp told reporters.
"We use the players we have and that makes sense because we have quality.
"Especially Adam Lallana. He is not the replacement for Coutinho, but he is back, he is good."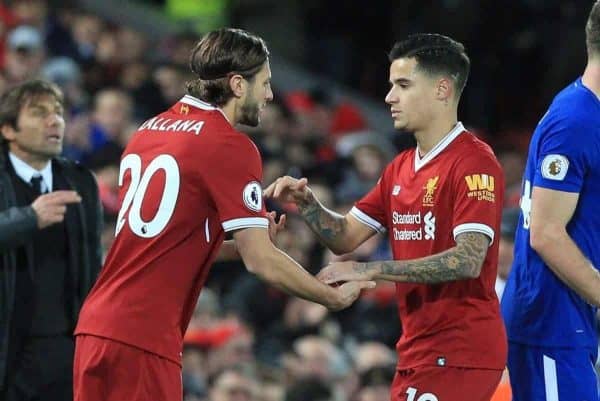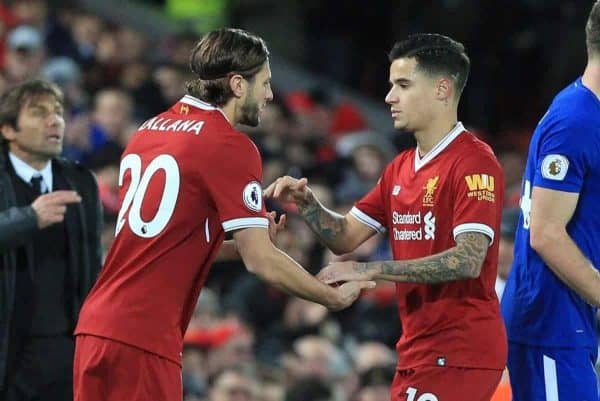 Klopp's comments are likely to rile those who have expressed concerns over quality not being brought in this month, but the manager has shown in the past that he is to be trusted.
Second-guessing the manager is also bordering on impossible, and for all we know, a replacement for Coutinho may well be lined up – just perhaps not this month. Klopp certainly has more patience than supporters.
The concern, though, is that if/when Daniel Sturridge leaves, Liverpool have lost two attackers this window without adding any and leaves the midfield and forward options quite slim.
Klopp also spoke about Alexis Sanchez's imminent move from Arsenal to Man United, admitting that Liverpool are not in the hunt for the Chilean.
He refused to criticise the mooted £35 million being spent on a player six months away from being out of contract, having recently been criticised by Jose Mourinho about his own spending.
"We had our 'big' transfer, or two big transfers, in this window," he said.
"Alexis Sanchez makes sense for pretty much any team in the world. He's a really good player. But we are not in [for him]."