Jurgen Klopp has been building a side in his own image with the players he wants—so it's time to accept his decisions are right, says Alex Malone.
Remember the disappointment when Jurgen failed to sign a central defender in the summer transfer window?
Remember how underwhelmed you felt when we signed an Egyptian Cat Stevens doppelganger and a kid from Chelsea during that same window?
And then came the 'did we really just do that?' moment when we forked out £35 million for a soon-to-be out of contract Alex Oxlade-Chamberlain from Arsenal?
There was, at least, the pre-signing of Naby Keita to excite us, but even that was tempered somewhat by the knowledge we couldn't have him for 12 months.
It felt like getting a new bike for your 18th birthday then being told by your mum you can't ride it till you're 19.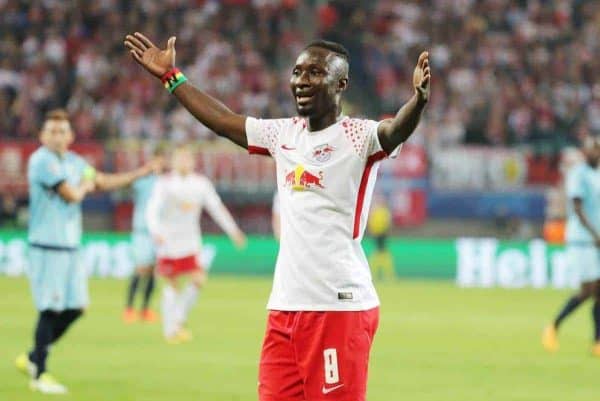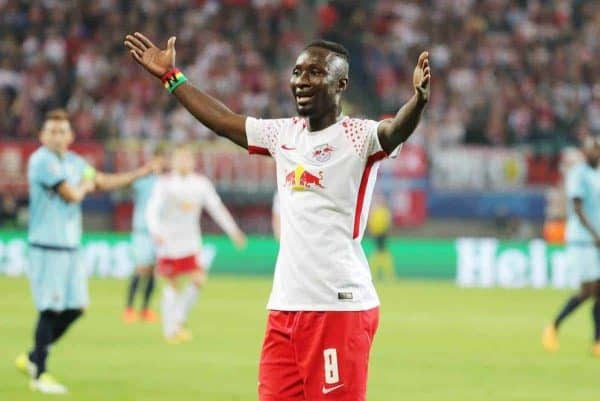 The defence, everyone agreed, needed massively upgrading, but the only one we brought in was some Scottish lad from a relegated team in a City that plays rugby—and for 40-odd million quid less than Kyle Walker cost Man City.
Klopp's lack of movement in signing a goalkeeper seemed to suggest he was happy with what he had.
Of course we managed to hold on to a want-away Philippe Coutinho for a few months, but it's fair to say all of the above did little to excite us or seemed to represent the kind of ambition we, the fans, were hoping for.
But that's why we are the fans and Klopp is the manager.
Teambuilding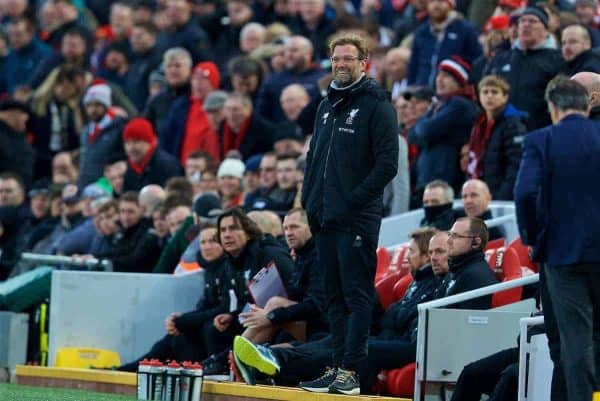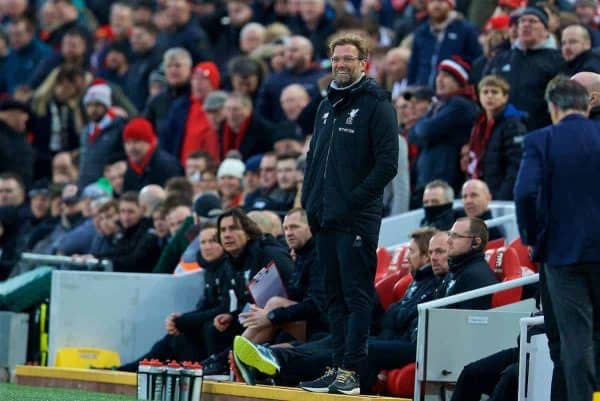 With the benefit of hindsight, it's becoming clearer and clearer just how meticulous Klopp is when building a squad.
Not only is he meticulous, he is canny, astute, a superb judge of a player and—irrespective of what anyone else says or thinks—he won't be rushed.
He has supreme confidence in his ability to create a team capable of challenging anyone.
Another key element of his approach is his willingness to give struggling players the benefit of the doubt if he feels there is a solid foundation.
Simon Mignolet, Loris Karius, Dejan Lovren, Ragnar Klavan, Alberto Moreno, Daniel Sturridge and a few others fit into this category.
It's why each of them currently remain at the club, and why each have been given ample opportunity to convince the manager of their worth. Those who eventually don't make it can't complain they've not been given their chance.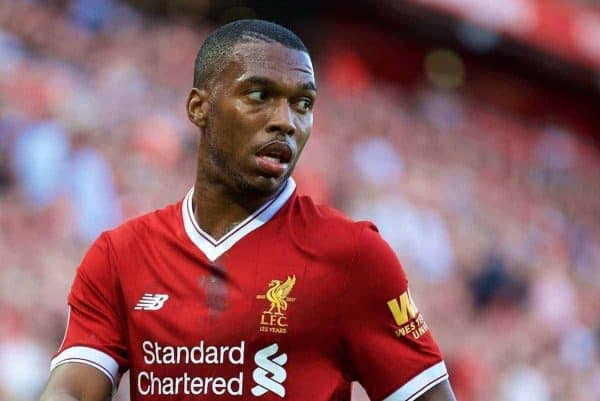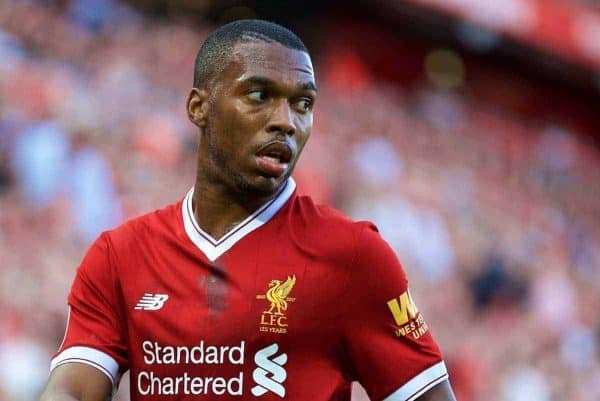 At the same time he is unwilling to work with players who don't fit his blueprint, whether it be their attitude, technical ability, or style of play.
As such, 24 players have left the club since Klopp joined in October 2015. Of those, 18 have been sold while six were released or retired.
Of the 24, only Mamadou Sakho can be considered even remotely successful elsewhere.
It's likely Coutinho will be too, but even if he is, that's still only two of the 24 players who Klopp has moved on who have 'made it' elsewhere.
He has brought in only 14. They include Joel Matip, Sadio Mane, Gini Wijnaldum, Mohamed Salah, Andy Robertson, Oxlade-Chamberlain, Virgil van Dijk and Keita.
Other than Keita, who is yet to pull on the shirt, these are players who are considered successes, huge successes or masterstrokes, depending on who you talk to.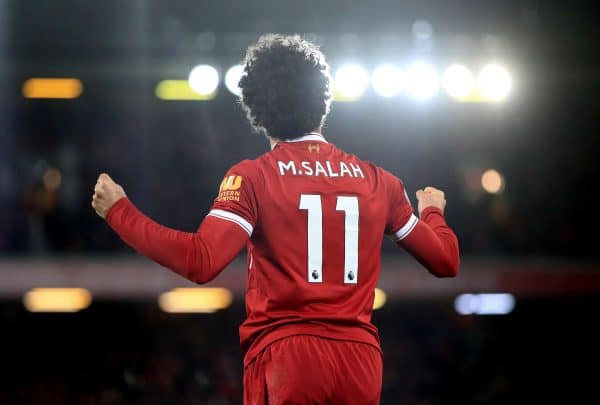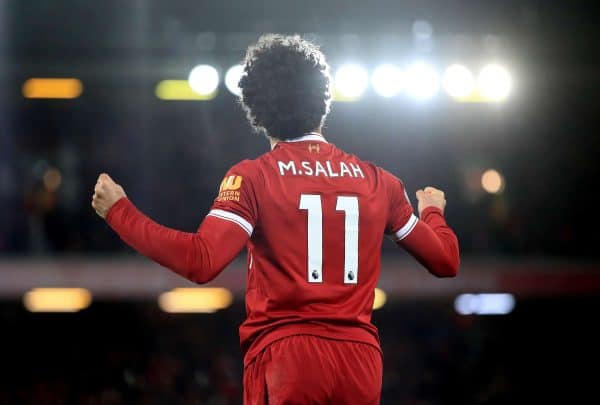 None can be considered outright failures.
Of these, only Van Dijk and Keita are signings that genuinely excited the fan base at the time of their arrival, and yet looking at that list with the benefit of hindsight shows just how shrewd our manager is.
When you look at the quality of player Klopp has brought compared to those he's let go, it's an exceptional record in the transfer market; a record that is head and shoulders above any of his predecessors over the last 20 years.
By adding only his preferred targets and gradually evolving the squad rather than making wholesale changes or panic buys, he has, in just 2 years, taken the decidedly average team he inherited and created one of the most exciting and feared teams in Europe.
It's a team that absolutely no-one will want to meet at any stage of the Champions League and one capable of thoroughly outplaying and defeating a previously invincible Man City team.
From the front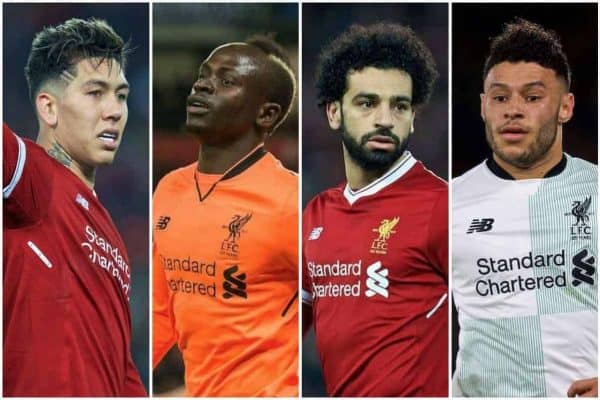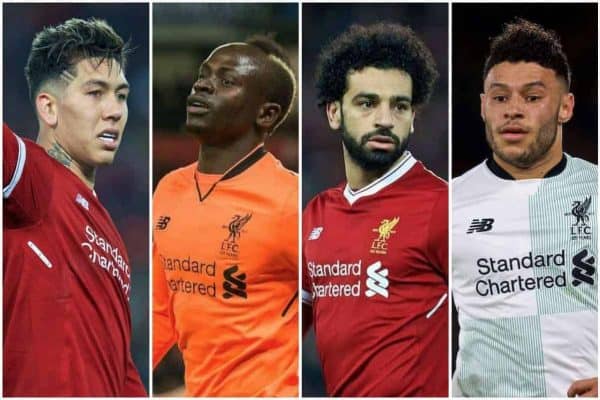 Klopp has bucked the tried and trusted 'build from the back' philosophy and built from the front instead.
His teams score more goals than almost anyone else, and win the ball back in the final third more than anyone else.
In terms of goalscoring, high pressing, pace and overall fluidity, it's difficult to think of any team in world football with a superior front three than Liverpool.
In full flow, such as against City, they're magnificently unplayable.
In midfield he has kept faith with his first-choice midfielders of Emre Can, Jordan Henderson, Wijnaldum and James Milner, but at the same time, he's brought in Oxlade-Chamberlain and Keita while slowly rehabilitating Adam Lallana.
The result is improved midfield solidity, greater strength in depth and a variety of differing options at his disposal.
While the 'front six' is in rude health, it's the defence that remains our Achilles heel.
For all our excellent form of late, Man City and Arsenal both managed to knock three past us to remind us of our defensive vulnerabilities against teams who attack us.
But Klopp is on top of this one too with a combination of purchases and player evolution.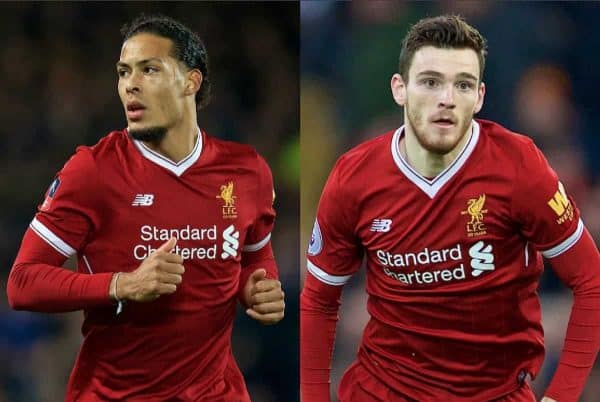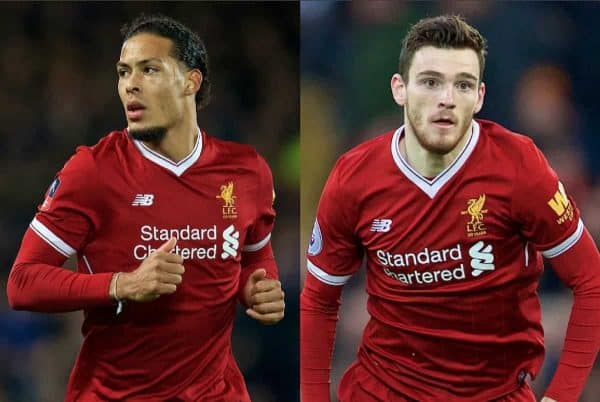 At left-back Robertson has been a revelation with the sterling display against Man City his most accomplished yet.
Joe Gomez and Trent Alexander-Arnold are both exceptional young kids who with tremendous talent and a bright future ahead.
With Alberto Moreno also showing refreshing improvement this season, Nathaniel Clyne still to return and James Milner in reserve, it's a strength in depth at full-back we haven't seen for many years.
It leaves only the centre-back and goalkeeping positions as the two (or three) consistently inconsistent areas of the team.
Jurgen has addressed one of them with the signing of Van Dijk. His presence will no doubt shore things up back there.
It is to Jurgen's credit and true to his philosophy, that when Southampton initially refused to sell him, he wasn't willing to settle for second choice.
Rather than purchase an inferior option, he waited.
It confirmed once more that he is not interested in attempting a short term 'quick fix' project; his is a long term vision.
Initial signs are that it's likely Joel Matip who will partner him, but the gauntlet has been thrown down, and it's up to each of Matip, Lovren and Klavan to step up and prove their worth.
Remaining question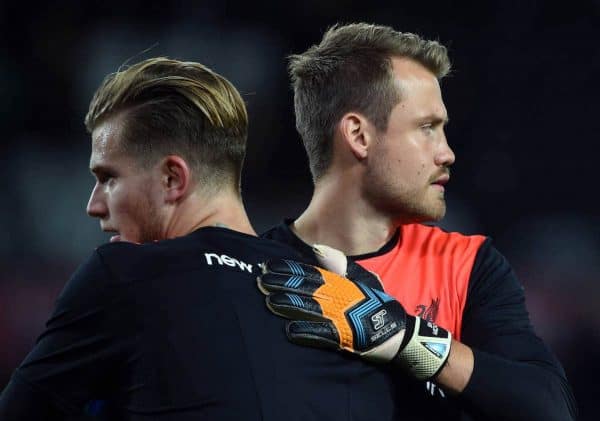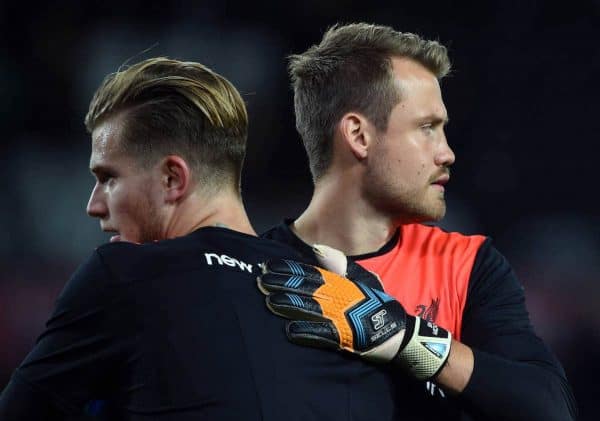 Last, but by no means least, there's the conundrum between the posts.
The most frequent debate Liverpool fans have when discussing Mignolet and Karius is to argue over which one is worse.
After a handful of Kariustrophies last season, Mignolet was given the best part of a year to prove himself the definitive answer. Instead, he's proven he isn't.
Klopp has finally lost patience so the gloves are back with Karius, for now. But if Mignolet has been kicked out of the last chance saloon, Karius finds himself firmly in it.
To be honest, his recent performances have done little to instil confidence that he is the long-term solution, but Klopp has given him a surprising vote of confidence by reinstating him.
Let's hope Karius is capable of repaying that confidence.
We've recently been referred to by many in the media as 'the second-best team in England.'
Over the last three months that is certainly true; not just in opinion, but in the more tangible measures of results and points total.
This is a team now that embodies everything Klopp.
Heavy metal football, energy, passion, desire, drive. A team with a very clear identity. A team in which every player understands the system and the role they must play within it.
But 'second best' isn't enough for Klopp. That's not why he joined Liverpool Football Club.
Success for him can only be defined as being No. 1.
With the ongoing development of the youngsters, the upward trajectory in the form of the current first-teamers and the continued excellence of those being brought in…who's to say he won't achieve it.