Liverpool manager Jurgen Klopp admits he had no option but to sell Philippe Coutinho – and he has not ruled out further departures in January.
That could potentially mean an exit for Daniel Sturridge, with the Reds boss not ruling out the possibility the striker could go on loan or permanently.
Reports on Friday suggested Sturridge wants to leave and while Klopp would want to keep him until the end of the season, Press Association Sport understands an offer at the right price would trigger a sale.
Klopp has already had to offload one unhappy player in Coutinho after the Brazil international made it clear he would not let a second attempt to sign him by Barcelona pass him by and the club eventually relented after a £142million offer was accepted.
"There was no other option," said Klopp. "I knew there was a moment when it would come up again in this transfer window and it came up massively.
"It would have been very difficult if we say – and we could have done of course with his contract – 'You have to stay here'.
"(I asked myself) 'To use him as a player in the second part of the season did it make sense? Do I think I can use him and can he help us?'
"It became 100 per cent clear, no chance. He was not ready to do that any more.
"I know the club tried everything to convince Phil to stay here and was fighting until the last second and tried everything.
"It was his dream (to move to Barcelona) and there was a moment when we had to accept that."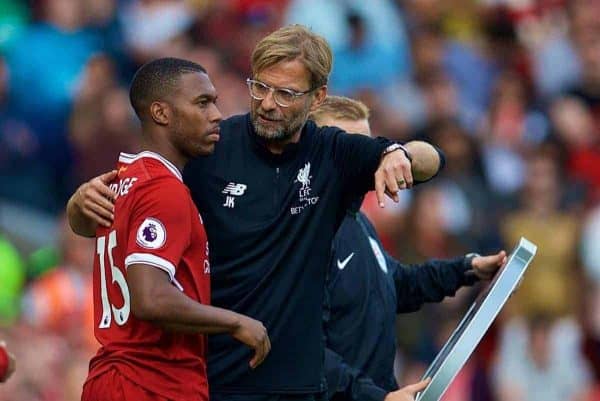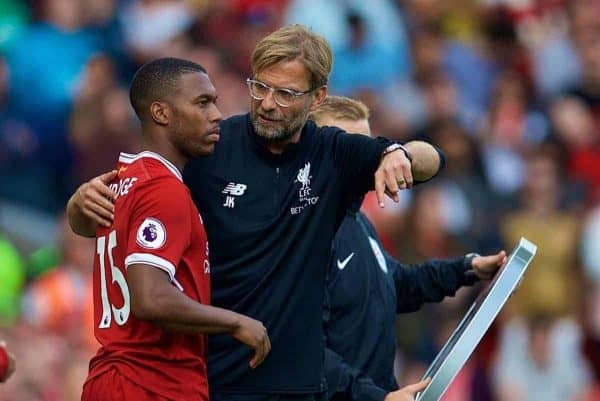 Klopp also refused to rule out a departure for Sturridge this month.
Asked about reports the player, who has only just returned to fitness having not featured since December 7, could leave the Reds boss added: "That is part of the transfer window so I have nothing to say about it. We will see.
"Until January 31 there are a lot of things that can happen in the transfer window, not only with Daniel."
Liverpool have been looking at the possibility of bringing forward RB Leipzig midfielder Naby Keita's already-agreed summer transfer to this month to offset the loss of Coutinho.
However, the Bundesliga side are keen to hang on to the Guinea international but could be persuaded should they receive an additional payment on top of the premium the Reds paid to secure the midfielder's transfer – likely to be at least £57m – in August.

"There is nothing to say about that," Klopp said. "He is a player of Leipzig, that's what I know, and will be here in the summer. I have nothing to say about all the rest."
Liverpool were handed a boost ahead of Sunday's visit of Premier League leaders Manchester City with the return to training of top scorer Mohamed Salah.
The Egypt international, who has scored 23 goals in 29 appearances, missed the last two matches with a groin problem.
"If nothing happens in this moment, Mo is back, he is training completely normally," confirmed Klopp.