Naby Keita has the potential to be one of the world's best, and Alex Oxlade-Chamberlain could be one of the most exciting midfielders in the Premier League thanks to Jurgen Klopp.
That is according to UEFA A-Licensed coach, football analyst and pundit Stevie Grieve, who took a look at Klopp's Liverpool in the latest edition of the World Football Index podcast.
Grieve and host Grant Jendo delved below the surface to see what makes Liverpool tick, why they were able to beat Man City and what the future holds for a club in their quest for trophies.
A comparison was made between the current Liverpool side and Klopp's Borussia Dortmund team, especially when it comes to the high-octane pressing and attacking play.
"It's similar to Dortmund in that it's exciting, it's fast, even though there are long periods where it doesn't always look organised like Man City do or like Barcelona do," said Grieve.
"They're one of the best teams to watch, and Klopp is a coach who it doesn't matter what he comes up against, he finds a way to beat it.
"But [they] beat it by being attacking rather than looking to park the bus like some other coaches tend to do."
Liverpool's Engine Is at the Front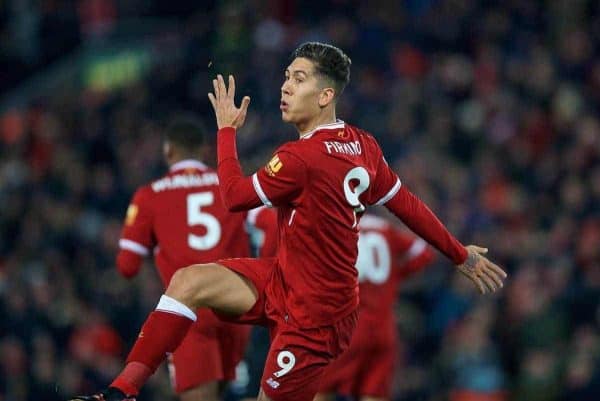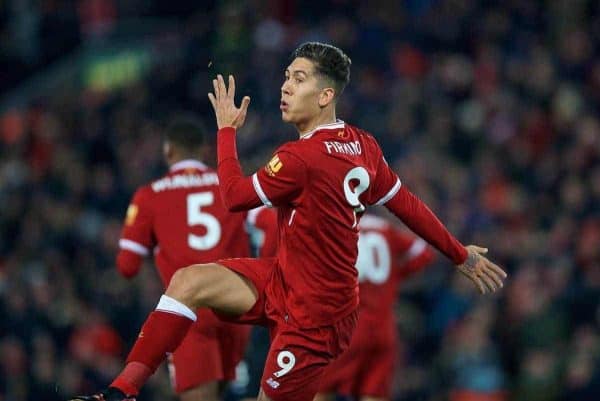 Roberto Firmino epitomises this style of play, and Liverpool fans have grown to love their quirky attacker.
Grieve looked at what the Brazilian brings to the side, and gives the possible reasons why he may not be as revered as other strikers around Europe.
"I think when you look at his defensive output first, the way he goes to press, he's so good at dropping in and blocking passing lanes," he said.
"He's very different from a lot of strikers, and is integral to how Klopp likes to play. He gives you a lot more things than what some guys who are just pure goalscorers give you.
"He's good at playing almost like a No. 10 to try link the game. Then he gets in a position in the box.
"He flies under the radar because he's not a glamorous name, he's not Brazil's No. 10.
"But there are very few strikers who can completely fit into the way Klopp wants to play and give him everything he needs to a required level, and not have the tam suffer."
Keita Can Be World Class, If He Isn't Already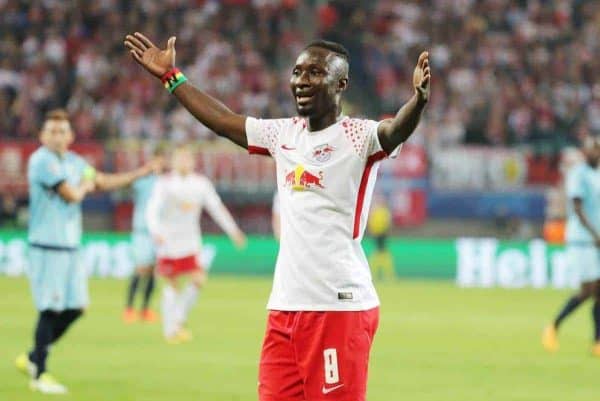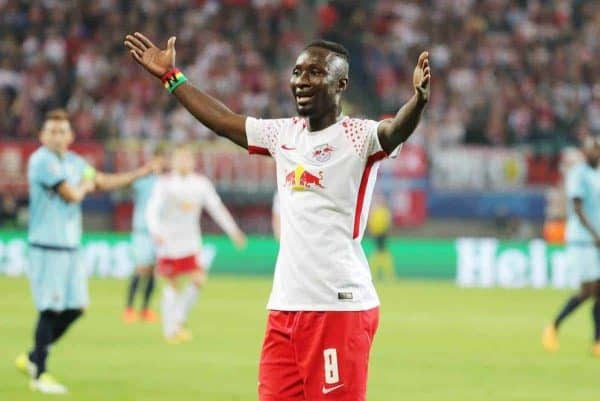 The transfer everyone is waiting to happen is that of Naby Keita, who will arrive from RB Leipzig in the summer.
According to Grieve, the Guinean could solve a lot of the problems Liverpool have in midfield areas, and his addition to the side could drive them on to league titles in the future.
"He's a one of a kind. He's a player I can't really say 'he is like him'," he proffered.
"When you look at his dribbling and look at his work rate, they are fantastic.
"His defensive positioning is good, sometimes he's a bit overly impulsive, but defensively he will make Liverpool better because he's very, very good at pressing, his positioning is good, and he's like a bull, he's so strong."
---
Keita could contribute greatly at both ends of the pitch with his all-round ability.
His dribbling skill means he's like having a winger in the middle who also happens to have the technique, vision and intelligence of a midfielder.
Grieve's words on a player he believes will go on to be world class will be music to the ears of Liverpool fans who been crying out for this type of player.
"His attacking output is fantastic. Can he play one-twos? Yes. Can he play through the lines? Yes. Can he dribble through multiple players? Yes. And he'll score you goals," he added.
"He's going to become, if he's not already, one of the best midfielders in the world.
"Is he a guy that can jump Liverpool from where they are now to potentially challenging for the league? Absolutely. Is Klopp the right coach for him? I would say yes.
"He's chosen the right club, and the right style of play for him to kick on and become the world's best."
Klopp Is Unlocking Oxlade-Chamberlain's Potential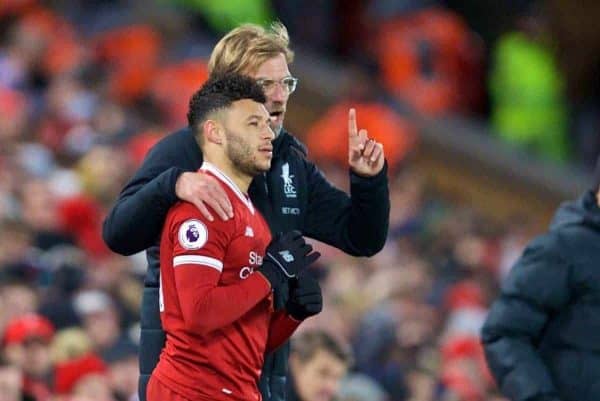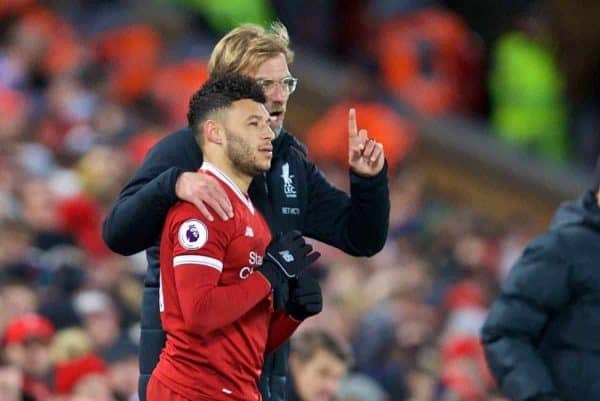 Finally, one player who has impressed many, surprised a few and grown into a fan favourite since arriving from Arsenal in the summer is Oxlade-Chamberlain.
The versatile midfielder, who can play in wide areas but has always said he prefers the centre, even using Steven Gerrard as inspiration, has become a better player in front of the eyes of Liverpool fans during his short time at the club, and who knows what his ceiling is?
Grieve thinks he could become one of the best players in the league.
"You could see the raw ability was always there, it just needed to be harnessed properly. It's systematic at Arsenal, for maybe the last eight years, that nobody's improved," he said.
"In this Klopp system where they're building a team which could potentially be the quickest team in Europe, one of the most powerful teams in Europe, and one of the most dominant in transition moments across Europe, he fits that perfectly.
"Klopp is going to be a guy who turns his raw potential into one of the most exciting midfielders in the Premier League."
UEFA A-Licensed coach Stevie Grieve (@StevieGrieve) was speaking to the World Football Index podcast, which you can listen to here.