Tommy Lawrence has sadly passed away. He was Bill Shankly's fearless goalkeeper during an era when a resurgent Liverpool emerged from the shadows and grew into one of the most feared teams in Europe.
Lawrence played 390 games for Liverpool, winning two league titles and the club's first FA Cup, in 1965.
Tommy was the man Shankly trusted between the sticks for eight years, and he would miss just four games during the clubs meteoric rise to the top of the English game.
He eventually gave way to the man he mentored, Ray Clemence, who had waited two years to break into the first team—such was Lawrence's consistency.
However, the man the Kop christened the 'flying pig'—because of his unlikely agility and stout physique—wasn't always in Shanks' good books.
After one game early in his career, he had to hide from the great man after a calamitous goalkeeping howler.
The Reds were playing Arsenal away at Highbury and were a goal up with time running out. This would have been a great result in the capital.
However, with just 20 minutes left on the clock, Gunners striker Joe Baker hit a tame shot from distance that trickled along the ground.
It looked for all the world like an easy save for Tommy, but for some unknown reason he opened his legs as he bent to collect the ball.
It rolled through his legs and into the net.
His teammates couldn't believe it, and on the bench the boss furiously smouldered.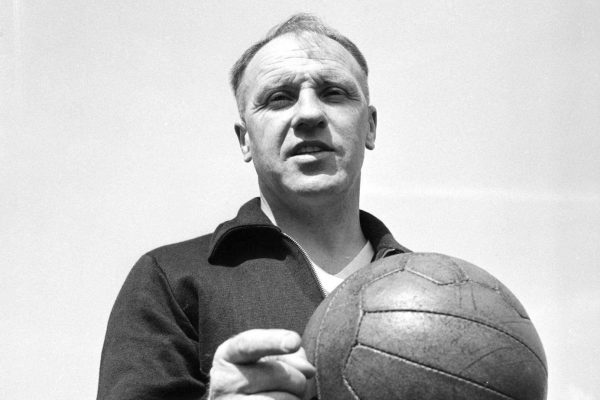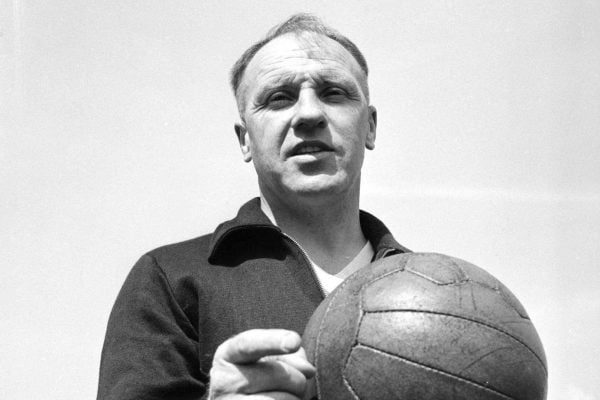 The Reds survived a late bombardment from the Londoners and the game ended 1-1.
However, Lawrence knew he was in for a roasting from the boss, so ran down the tunnel and got straight into the bath, hiding behind his teammates.
Shankly burst into the dressing room, all fire and brimstone, booming "where is he?" Tommy knew what was coming and stuck his hand up.
"Before you say anything boss, can I just apologise to you and the lads for opening my legs to that ball."
Shanks glowered, "Oh it's not you I blame son, it's your mother, for opening her legs!"
This is a story Tommy and the rest of the Shankly boys continued to tell with much laughter for years after, and it has now passed into folklore.
Perhaps it also serves as a lesson to us all, that even the very best make mistakes.
For Lawrence though, the damage was far from permanent. The boss would keep faith in a player who would go on to become a goalkeeping pioneer.

Lawrence was the first-ever "sweeper-keeper," often rushing out of his area to break up play—a tactic he and the team worked on tirelessly at Melwood.
Before Lawrence, 'keepers focused on commanding the six-yard box and often stuck rigidly to their goal line.
However, Tommy's instructions were to come out more and frustrate the opposition attack.
If the opponents were on the half-way line, he would be on his 18-yard line. If they broke through the Reds defence, his instructions were to rush out and smash them.
Lawrence later revealed that, as a strategy, it didn't sit comfortably with him at first. He recalled:
At first I was frightened to death. We did it at Melwood a few times, then we tried at Anfield. Well, I'm standing there and the Kop is giving me some stick. 'Get back on your line!', they're all yelling. No goalkeeper did that in those days. I thought 'Oh my God'. But it worked. I'd come out and do like they do today. You didn't get sent off in those days either. So I used to bring them down. If they pushed it past me, I'd just hit them.
Modern Liverpool was built by players like Tommy Lawrence: fierce, brave, loyal and humble.
Everything we love about the club today, the history, the cups that sit in the museum, the very ethos that makes it unique and special to all of us, we owe to people like him.
He played in the first-ever European game to be contested at Anfield, a tie the Reds won 11-1 on aggregate.
Of course he was also between the sticks when Liverpool won its first-ever FA Cup, after defeating Leeds United at Wembley, in 1965.

What joy he must have experienced on the balcony of the Town Hall, as hundreds of thousands beneath him swayed and sung, basking in the pride he and his teammates had brought to the red half of the city.
His will have been but a fraction of the pleasure he gave to Liverpudlians in every corner of the city.
A great hoodoo had been lifted. No longer could our blue neighbours laud their FA Cup triumphs over us, and many Reds proudly proclaimed that they could die happy, knowing Liverpool had finally won the cup.
Tommy was one of the men responsible for that.
This will have been the greatest moment he experienced in a Liverpool shirt, greater than winning the title, more akin to winning the Champions League than a domestic trophy, to 60s Reds.
It is an achievement that will live on in the hearts of Liverpool supporters for as long as the club exists, and so too will Tommy Lawrence.
Rest in peace Tommy, Liverpool's number one. You'll never walk alone.