Ragnar Klavan and Dejan Lovren have been two maligned figures for much of their Liverpool careers, but their current form merits plenty of praise.
It seemed almost fitting that two Reds centre-backs would steal the limelight at the start of 2018, following the official arrival of Virgil van Dijk on New Year's Day.
Klavan's 94th-minute header at Burnley, assisted by Lovren, was Liverpool's most dramatic goal since Sadio Mane's at Everton over a year ago, and it earned them an invaluable three points in the top-four battle.
It was the kind of win that leaves adrenaline flowing through your veins for hours afterwards, and it showed a winning mentality and never-say-die attitude that have both often been absent from this side under Jurgen Klopp.
Klavan and Lovren were the heroes on a nerve-shredding afternoon at Turf Moor, and it was a just reward for a good run of late.
The former, in particular, has really shone.
Ragnar Klavan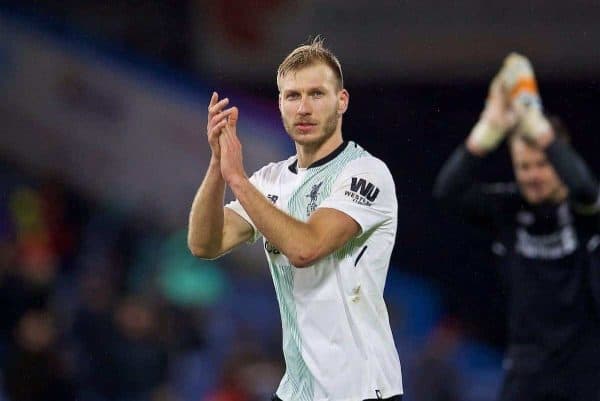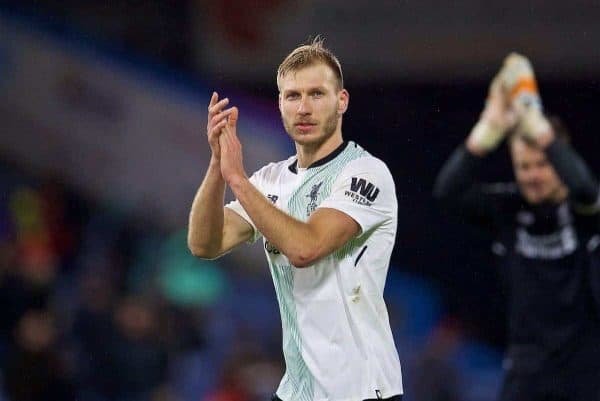 Ever since arriving from Augsburg in July 2016, the Estonian has been an unfashionable figure, invariably seen as a backup option, at best.
There are limitations to his game, especially as age catches up with him, but he has gone impressively under the radar for a sustained period now.
Were it a younger, more en vogue centre-back producing these displays, far more accolades would be coming his way, rather than his influence being largely ignored.
Persistent injury problems for Lovren and Joel Matip have allowed Klavan to rack up 19 appearances this season—you struggle to think of many below-par showings.
He didn't cover himself in glory at Man City back in September, although Liverpool having 10 men made life almost impossible for him, and he was also part of a Reds defence that fell to pieces away to Arsenal last month.
Otherwise, Klavan has cut an assured figure at the back, bringing a balance to the team on the left-hand side of central defence and slowly gaining a reputation as a cult hero.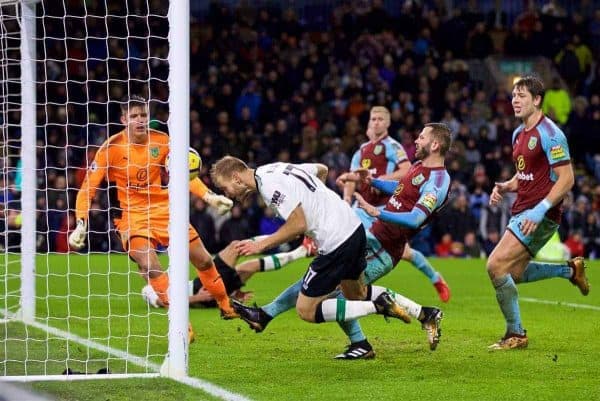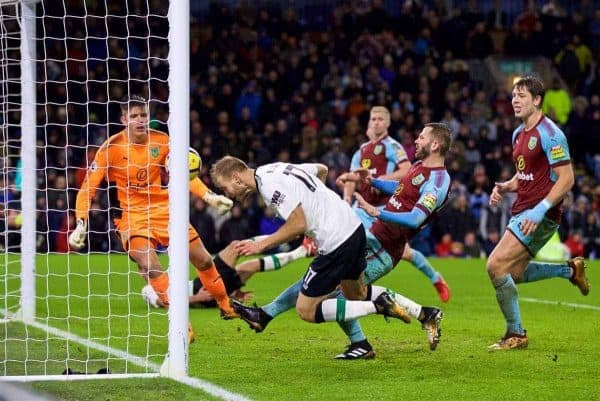 If you ignore the Arsenal game, which may admittedly feel like cheating, Liverpool have only conceded three goals in the 32-year-old's last seven starts. Defensively, things don't feel as chaotic with him around.
A strong aerial presence, one that has seen him win 55.7 percent of those duels this season, is complemented by a good left foot and underrated pace, and the sloppy moments that can hinder both Lovren and Matip generally don't exist with him.
Burnley was one of the biggest tests of Klavan's mettle this season, and he passed with flying colours against a gritty, awkward attack.
He didn't shy away from battle with the burly Ashley Barnes at a cold, wet Turf Moor, and his dramatic late winner is a moment that will live with us for some time.
Whenever the hosts attempted to crank up the pressure, he was on hand to clear the danger in calm fashion, most notably seconds after his goal.
Everybody is aware that Klavan does not represent the future for Liverpool, but he has been one of their most consistent players this winter.
Dejan Lovren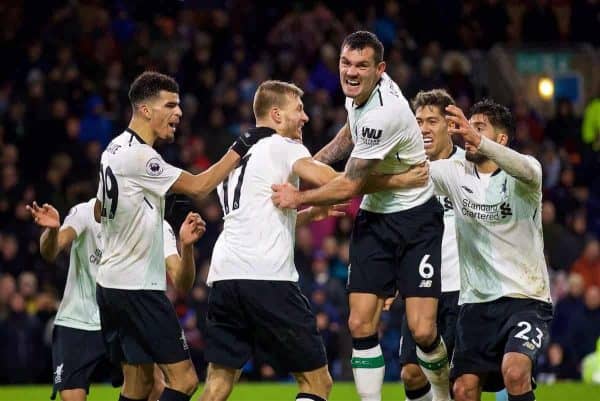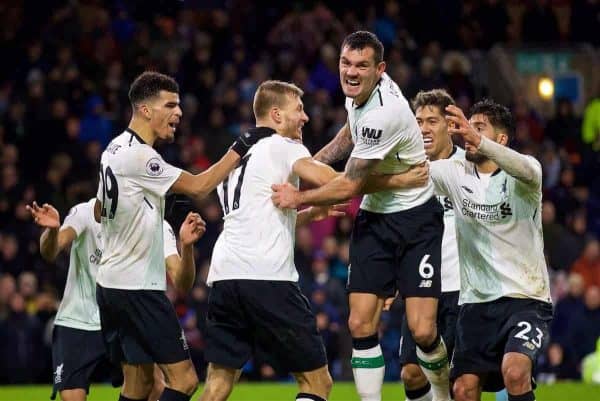 October 22, 2017 was Lovren's lowest moment at Liverpool, in a three-and-a-half year period that has seen a fair share of them stunt his progress.
The Croatian experienced a disastrous showing against Tottenham, with two errors directly leading to goals before being unceremoniously substituted with just 31 minutes played at Wembley.
It seemed that there was no way back for Lovren at that point—Klopp publicly criticising him after the game felt significant—but he has responded in admirable fashion.
No Reds player during Klopp's tenure has received more condemnation—some justified, some definitely not—so for him to knuckle down and produce a number of strong performances is testament to his character.
His possessed celebrations after Klavan's winner showed how much he cares about Liverpool winning, and it is important that his recent contributions aren't swept under the carpet.
Much like Klavan's response post-City, Lovren has been largely faultless since his Spurs nightmare, featuring 12 times and serving as a more focussed, reliable individual.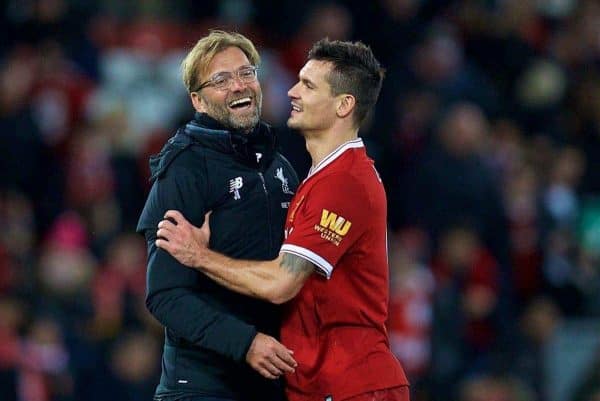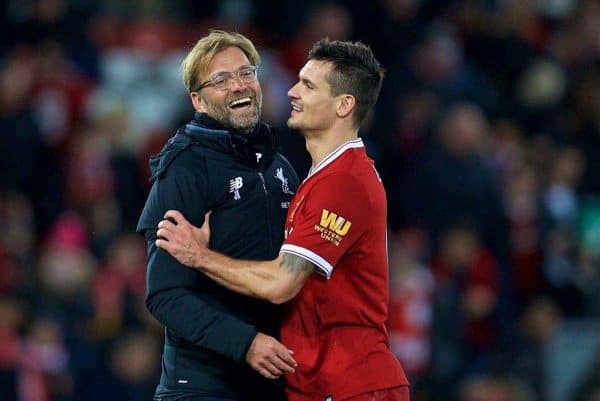 In fact, he has won 56 percent of his duels in the league overall this season, and 63.5 percent of his headers, going to show that he is not the completely incapable defender many paint him as.
Against Burnley, Lovren was excellent, winning the ball more times in the air (11) than any other player, and it is against no-nonsense, long-ball sides where the 28-year-old often comes to the fore.
He would be a good signing for the Clarets, in fact, with throwing your body on the line a more common theme than playing the ball out from the back and being exposed in an open, attack-minded side.
Let's not forget about Lovren's reputation when he signed from Southampton in 2014, having been a key part of a more resolute, well-drilled team, shielded by the midfield duo of Victor Wanyama and Morgan Schneiderlin.
His last-gasp assist saw him strain every sinew to get to the ball, and it summed up a player giving his all at an encouraging time for him.
Some will always have it in for Lovren, tearing him to shreds after one bad game but ignoring 10 good outings in a row, but his New Year's Day performance helped rid himself further of those Spurs demons.
What Next?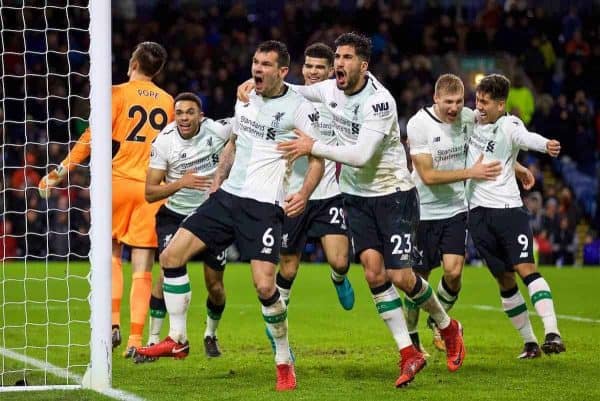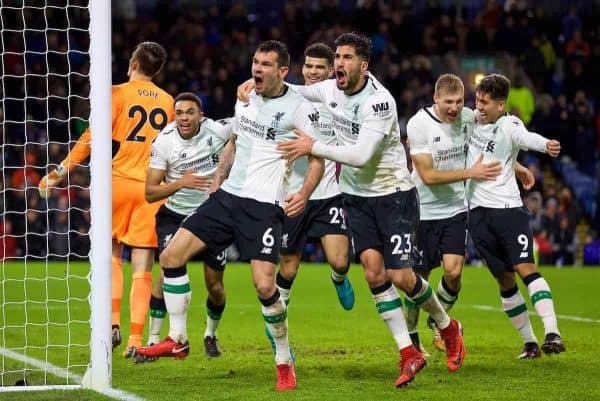 Are Klavan and Lovren good enough for Liverpool moving forward? No.
A sustained run of good form should not cloud that, but it should also not mean that their respective efforts are rendered meaningless.
Matip has always been considered the best of the three, and while he may well end up Klopp's preferred choice alongside Van Dijk, he should be at the bottom of the pecking order at the moment.
Liverpool's two heroes against Burnley have forged an effective partnership, one with balance and heart, and they have silenced a lot of their critics.
Whether or not Klavan or Lovren are deemed good enough to play alongside Van Dijk in the coming months and years remains very doubtful—the Dutchman is left-sided, which doesn't bode too well for either—but they have timed this current run well.
You feel that a bad day at the office won't be too far away, which is why they have to be improved upon, but anyone picking holes currently clearly has it in for the divisive duo.
Hats off to the pair of them.