Steven Scragg is seriously starting to worry about Southampton's parlous state, and thinks that there are genuine question marks over whether or not we'll be buying any Saints players this summer.
I think that the procurement of Virgil van Dijk is shaping up to be one plunder too many by Liverpool, on St Mary's prized assets, at least from Southampton's perspective. We have weakened our 'feeder club' considerably.
Van Dijk was majestic in this one and from a Liverpool perspective he is likely to prove the most valuable item of all the shopping expeditions we've launched upon the south-coast in recent years. Cool and calm in possession of the ball, greeting the hostility of the Southampton fans with a smile, winning all aerial duels, and generally reassuring those around him.
We've played better than this one this season, and we will play better than this one during the remainder of the season, yet this was a very satisfying 'no fuss' victory. Teams of substance are built upon the ability to win potentially tricky games with little fuss.
This bodes well for the mental durability of Jurgen Klopp's side. Seven points from the last nine since losing at Swansea City, when it could easily have been nine out of nine, aren't the actions of a side who are all too willing to let the wheels fall off in the wake of what appeared to be a surprise defeat in South Wales.
Karius Impressive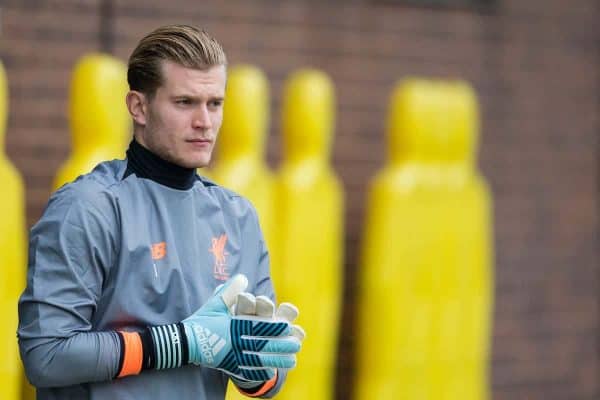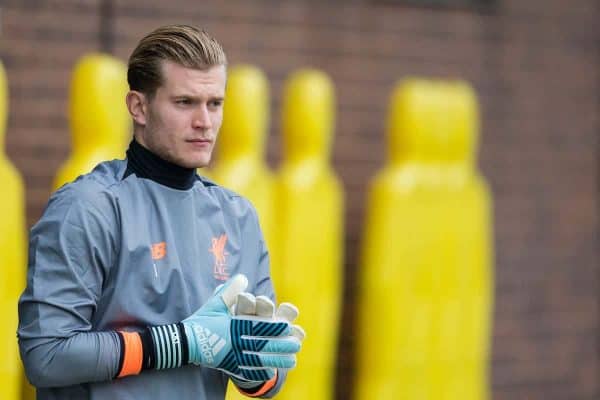 A lot of good will is being afforded to Loris Karius after recent performances. I've mentioned before that this is essentially an audition for him in potentially becoming Liverpool's first choice keeper, and he is rising to the challenge so far.
Agile at times, willing to venture from his goal-line, and a propensity to 'make himself big' when opponents are bearing down on goal. These are all good things, and he will derive great confidence from his first half performance in particular, when he was called upon to make a few important saves while the scoreline was 1-0.
More of the same on Wednesday evening in Oporto in the Champions League would be very welcome.
Karius is of course blessed by the presence of van Dijk, and seemingly being a component in a defensive unit which is that little less on edge than what we'd previously been used to.
Despite the promise shown, the jury on Karius remains out, and the hope has to be that the current upturn in his fortunes isn't a short-lived one, and that the growing good will he is receiving isn't based on wishful thinking.
Sadio Mane, best supporting actor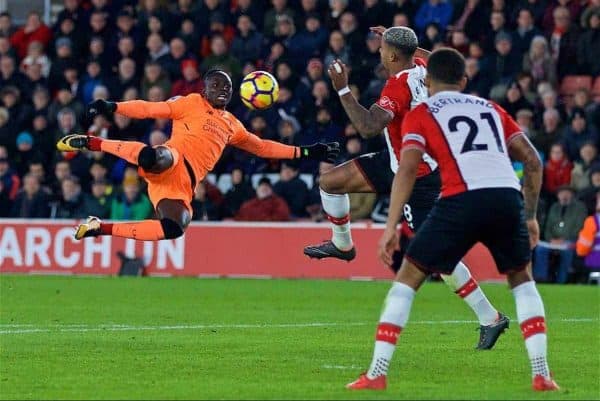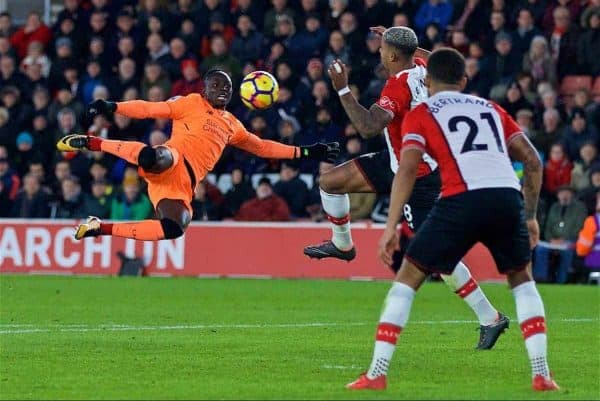 While Roberto Firmino and Mohamed Salah continue to enjoy the starring roles, Sadio Mane plugs away in a compelling supporting role.
Mane will rise again to be the hypnotic individual of last season, but in the meantime his contributions in helping deliver the glory to Firmino and Salah shouldn't be downplayed.
Largely selfless in his play, he isn't shrinking into the background, and his hard work will help guide us toward the summer, with us not feeling the loss of Philippe Coutinho as resoundingly as we might have done.
The movement and the goals of Firmino and Salah were joyous. Coutinho-wise, this is shaping up to be a footballing equivalent to being dumped by your partner, only for you to suddenly appear a vision of attractiveness and fun, when bumping into your ex a few weeks later, when out on the town with your mates.
Firmino, Mane and Salah have so far scored 58 goals in all competitions this season, with a sliding-scale of between 13 and 18 games still to play before the 2017-18 campaign draws to a close.
A strange new 'rivalry'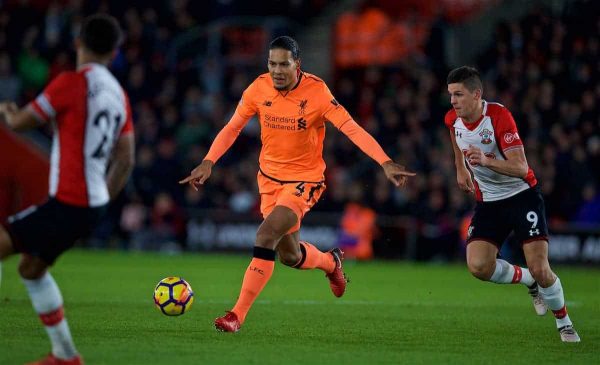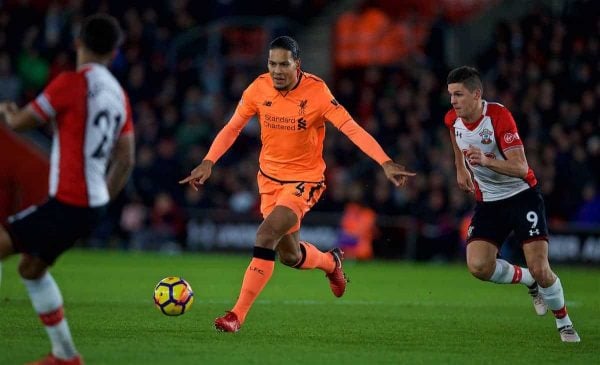 Booed relentlessly upon his return to St Mary's, van Dijk wasn't unsettled by the experience. Neither was Mane.
We've undoubtedly antagonised Southampton in recent years, in buying their most promising players. The late introductions of Adam Lallana and Dejan Lovren almost seemed designed to goad the St Mary's congregation further.
On Sunday night, Matt Le Tissier indulged in a social media breakdown. Le Tissier, a man who admirably showed no desire for bigger and better things than The Dell during his own playing days, is becoming increasingly bitter and twisted about the exodus of players from his club to Liverpool.
This growing, broader antagonism has created a friction between the two clubs. It's becoming another one of those peculiar relationships that periodically surface, a bit like the Benitez-Mourinho era Liverpool and Chelsea unrest, or going further back, the late 1970s and early 80s electricity that we shared with Nottingham Forest.
These aren't rivalries that have been fed by historical differences, they are rivalries built up by a spike of intense and mutual trophy chasing.
Southampton is different, as the friction has been generated off the pitch, rather than on it. Subtly, we understand the angst that Southampton fans feel, as we too have had important players picked off us in recent times, and admiring glances continue to be made to some who still pull on a Liverpool shirt.
Eurovision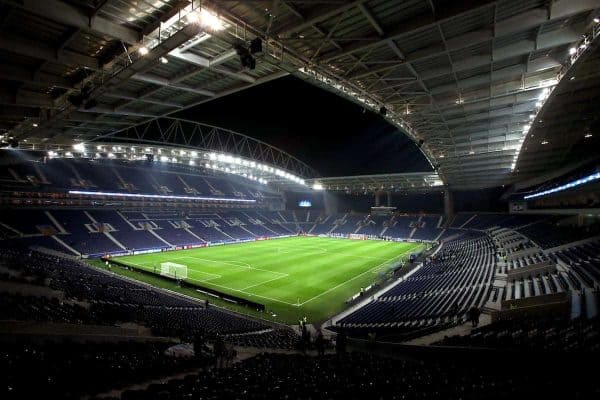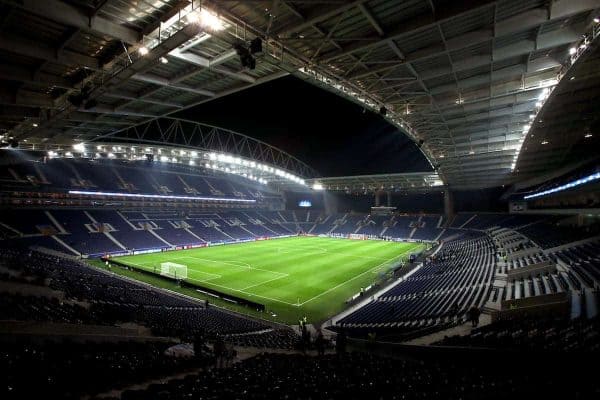 Back to European endeavours we head this week, before an enforced 10 day break. Porto will offer an intriguing test after we contrived to make the group stages of the Champions League more difficult than they needed to be.
We've sort of cruised through January and February, but we will need to find the higher gears once more, if we are to make a genuine impact upon the knockout stages of the competition.
Our task is to grow as a force once more in the Champions League, while domestically, we need to ensure we work our way back onto the guest list for next season. The horizon is bright, and it's up to us to embrace that glow.