Dejan Lovren is still at a loss to explain the two penalties given to Tottenham last weekend, denying Liverpool of two points in the process.
The Reds had to settle for a 2-2 draw at Anfield, but for so long, it looked as though Mohamed Salah's early goal would be the difference.
Spurs, though, were given a couple of questionable spot-kicks late on, with the second of those converted in stoppage time by Harry Kane, who missed the other.
Jurgen Klopp was left seething with indecisive referee Jon Moss and his fellow officials after the game, with the draw potentially crucial in the top-four battle.
Lovren admits he still cannot fathom some of the officiating on show, and has called for VAR to be introduced in the Premier League.
"I still cannot believe it happened," Lovren told Sky Sports News.
"I saw the two situations afterwards and I was even more surprised to be honest because on the pitch it looks different.
"Maybe you say okay first it was a penalty because he touched him, or it was not offside.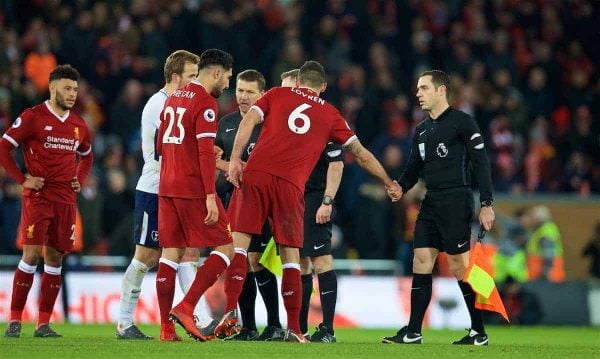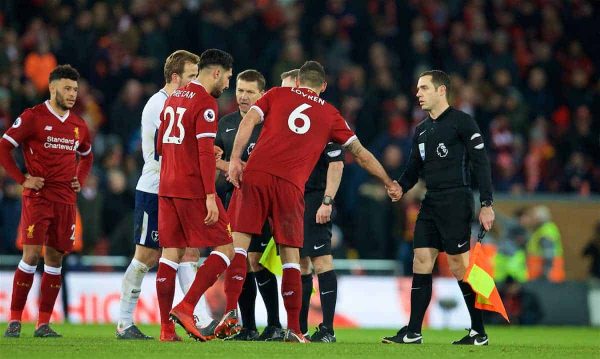 "But when you see these images it looks even worse. I just do not understand these rules.
"In this situation we need the VAR system. But we could not find it because nobody understood what was happening.
"Then when I saw what the referees were saying between each other 'did he touch or not', I don't know what he said, but then suddenly he gives a penalty.
"It cannot be like that, you need to be 100 per cent when you give a penalty in the 85th minute and in the 95th minute."
Regaining focus is now very much the order of the day for Liverpool ahead of Sunday's important league visit to Southampton.
Lovren returns to his former club looking to silence the likely boos heading in his direction, as will be the case with fellow centre-back Virgil van Dijk.
Let's hope controversy is nowhere to be seen at St Mary's.