Jurgen Klopp believes a top-four Premier League finish is Liverpool's "realistic target" for 2017/18, having seen Man City pull away in the title race.
After midweek defeats for Chelsea, Man United and Arsenal, the Reds sit third in the table heading into the weekend, just three points behind second-placed United.
Their opponents, however, are Tottenham, who sealed a dramatic 2-0 win over United at Wembley on Wednesday night, ensuring the gap between them and Liverpool remained at just two points.
This places considerable importance on Sunday's result, with four sides closely vying for three spots behind runaway leaders City, with Arsenal lagging behind.
And due to City's unprecedented success, Klopp insists he would be happy to finish second, third or fourth this season.
"When you start a season you can dream of something and you have to make a realistic target as well," he told reporters on Friday.
"Being champion is probably the dream—not only at Liverpool but especially at Liverpool. Because of the season City is playing that is quite difficult.
"Then I would prefer to be second, to be honest, if you cannot be first.
"But if you are second, third or fourth at the end of the season when you look back all three positions are good and similarly difficult to reach.
"Everybody thinks Arsenal is away but they are not. In one matchday if one of us is losing and Arsenal winning, then they are five points [behind].
"Tottenham is behind all of us in the Champions League position at the moment, so [top four] is for sure a success."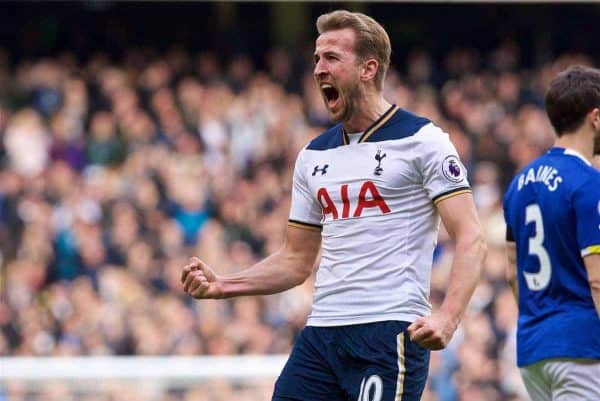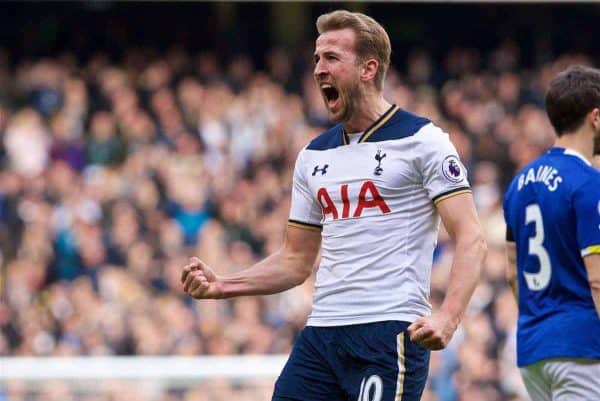 Given morale on Merseyside after back-to-back defeats to Swansea City and West Brom and a lack of late activity in the transfer market, it could be presumed Liverpool are below Spurs in the table.
But beyond City, no other Premier League side has scored more goals than the Reds this season, no other side has lost fewer games and only City and United have more points.
However, Klopp spoke with some envy as to the cohesiveness of Spurs' squad, using Harry Kane's continued stay in north London as testament.
"I can only say with all the respect that Tottenham is a really interesting project," he continued.
"I don't know too much about Tottenham, about their circumstances, but obviously the group wants to stay together That is another good thing.
"Harry Kane is still there, the whole world is going nuts obviously transfer-wise and I think if someone has too much money or more than enough then it would make sense to ask 'don't you want to play for our team?'
"He is obviously at an outstanding level since I was in England.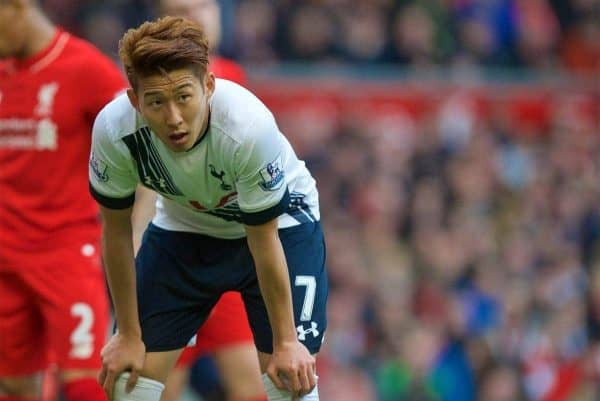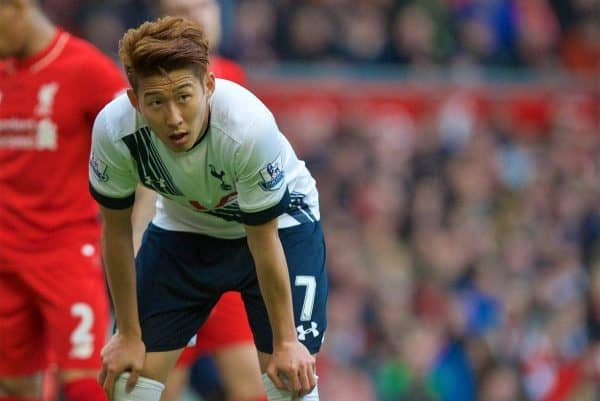 "Dele Alli—not the same season as last season but still the highest quality—[Christian] Eriksen constantly and [Heung-min] Son really good.
"They are just a good side and they are still together. The whole world buys players from everywhere but no one buys one player from Tottenham.
"Maybe they don't want to go. You can imagine working together helps a lot.
"With these players and they age group, the players are closer to 20 than 30, so that is a very interesting project."
Liverpool did not achieve that in the winter window, with Philippe Coutinho leaving for Barcelona, depriving the Reds of arguably their best player.
But with Klopp looking forward, nothing else matters beyond beating Spurs on Sunday.