Jurgen Klopp praised Roberto Firmino for how he has coped with allegations of racial abuse hanging over his head.
The Football Association announced this week it had found no evidence that Liverpool striker Firmino racially abused Everton's Mason Holgate after investigating for more than six weeks.
Holgate accused Firmino of making a racial remark after the pair clashed during the derby meeting in the third round of the FA Cup last month.
Klopp said: "It was a long time. I'm really proud of Roberto, how he dealt with it. We were sure from the first second that there's nothing to be afraid about from his side so (we are) happy that that's confirmed now.
"We all take it really seriously. Racism is still in this world something we really need to think about and be careful with but if there's nothing then we need to sort it as well. All good now, let's carry on."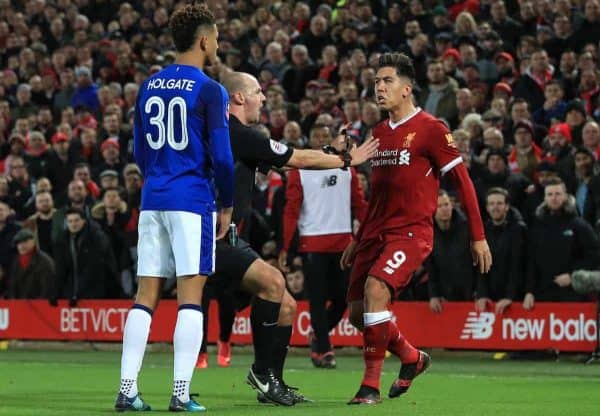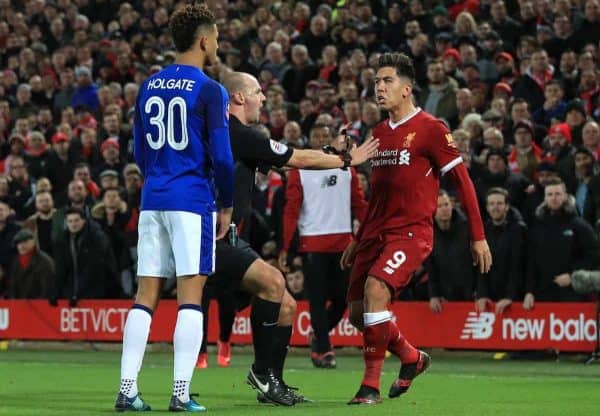 Liverpool took advantage of a nine-day break without a match after last week's thumping Champions League victory over Porto to head to Spain for a short training camp.
They return to action against West Ham at Anfield on Saturday, where victory would see them climb into second place in the Premier League table above Manchester United for 24 hours at least.
Liverpool face United in two weeks' time in what could be one of the pivotal matches in terms of deciding the order of the top five but Klopp stressed that they must not take West Ham lightly.
The Reds boss said: "I am really happy we did not have to play immediately after the Porto game because it would have been quite difficult from this really big result to get the concentration for the really difficult job against West Ham.
"They are in a good moment as well and they will show that. You play against a wall of eight players at least then they have two quick players, maybe Chicharito (Javier Hernandez) and (Marko) Arnautovic, or (Manuel) Lanzini, a little bit hidden in different areas ready for the counter-attack.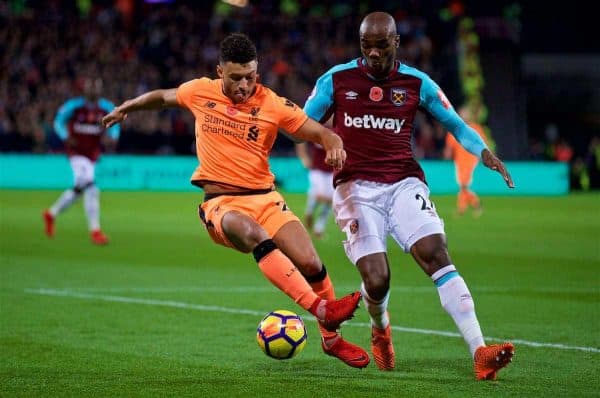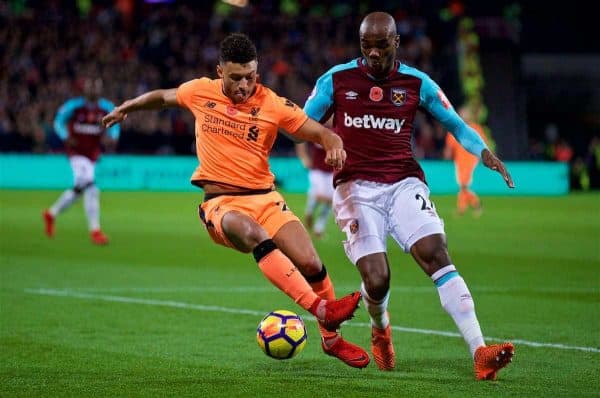 "The good thing is we had time to prepare for that in training and usually that helps us."
West Ham have made impressive strides under David Moyes, climbing away from the relegation zone and up to 12th place. They have caused problems for higher-placed sides, beating Chelsea, drawing with Arsenal and Tottenham and losing narrowly to Manchester City.
Klopp said of his counterpart: "He was one of the best managers when he was at Everton. Then maybe the Sunderland job, that's how it is in a managing life, he was not too successful, but things like that happen. But now he shows his quality again at West Ham.
"Slaven Bilic is a fantastic manager and they did really well until they didn't do well any more, and then David came in and had to change it all around again.
"It's good organisation, a clear plan, playing the players in their best positions. That's what he's doing. A few brave decisions as well. David is very, very experienced and he knows what he's doing."
Klopp has the luxury of a fully-fit squad to pick from, while Emre Can is available again following his Champions League suspension.