Liverpool are in the process of finalising their plans for this summer's pre-season schedule, with at least one friendly expected to be held at Anfield.
The Reds have not played a warmup game at home since their 4-0 win over Jurgen Klopp's Borussia Dortmund in 2014, due to ongoing redevelopment work.
But with the new Main Stand complete and plans to add a further 7,000 seats to the Anfield Road end not expected to commence until after the summer, a pre-season Anfield date is likely.
According to the Liverpool Echo's James Pearce, who has provided an overview of the Reds' provisional plans for July and August, the stadium could even hold a two-day friendly tournament.
Furthermore, Liverpool are due to return to the United States for another tour, while Klopp is eager to include a training camp in Europe as part of preparations.
Their plans are muddied by the World Cup, with the final held on July 15 and the bulk of the Reds' senior squad likely to be involved in Russia.
Pearce suggests this could therefore see the jaunt across the pond scheduled for July 20 to 29.
However this may see some of Klopp's key players miss out due to their international commitments, along with requisite time off after the World Cup.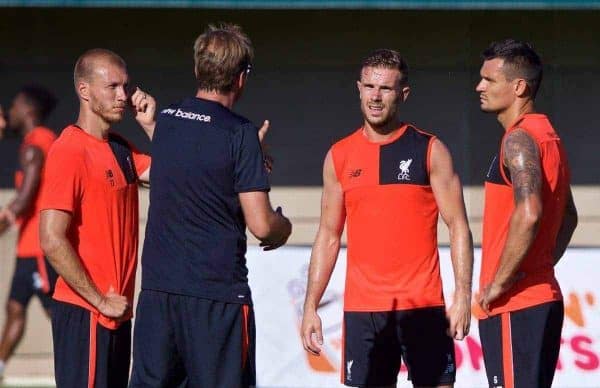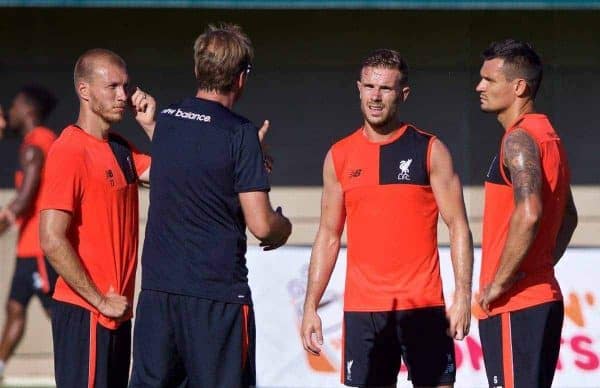 It must be stressed that the manager will preside over all decisions, with Fenway Sports Group acknowledging that "football rather than finance [is] the overriding priority."
If Liverpool are to head to America for their pre-season tour, it will be interesting to see whether they continue to alternate in terms of destination.
Their last trip over saw Klopp and his squad enjoy a lengthy stay in Palo Alto, California, but in 2014 the Reds were located on the East Coast, playing friendlies in Boston, Chicago, New York City, Charlotte and Miami Gardens.