Liverpool's Champions League campaign resumed with a stunning victory in Portugal, beating FC Porto 5-0 to put one foot firmly in the quarter-finals.
FC Porto 0-5 Liverpool
Goals: Mane 25′ 52′ 85′, Salah 29′, Firmino 69′
---
Away Goals Rule!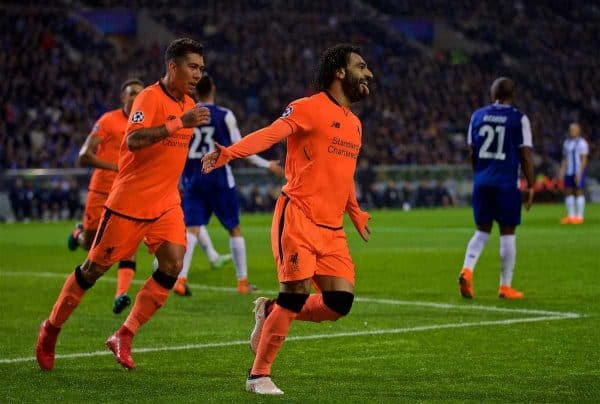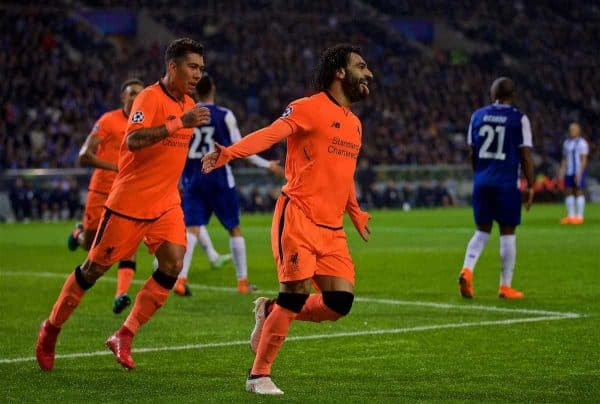 It's no secret that Liverpool are an attack-minded team, but even so, Porto must be wondering what hit them.
The Reds were extremely clever at times, luring the Primeira Liga side on before slicing them apart ruthlessly.
Many fans might have taken a draw, particularly a score draw, before the game—but there still would have been an expectation that the Reds would attempt to attack whenever possible.
Fair to say, it remains the team's best method to control matches, and of course an away goal made the lure of attacking even greater.
Five away goals? Dreamland.
The Reds have gone on to be European champions any time they've won in Portugal on the way; by that token, the Champions League is already wrapped up after this result.
Sadio Mane: Restart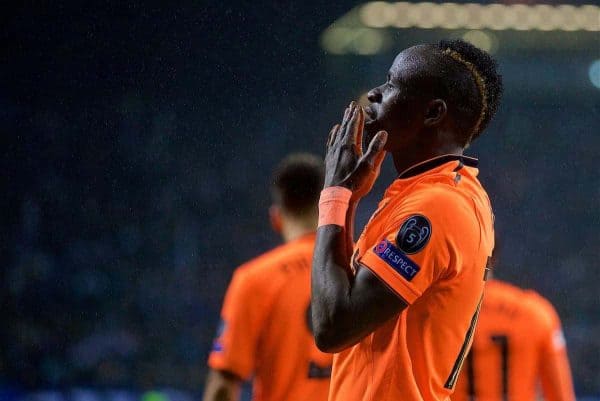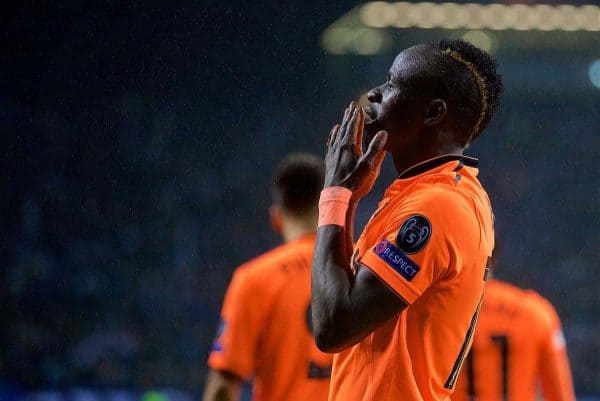 After more than a few weeks of struggle, half-returns to form and teetering on the brink of impact, Sadio Mane exploded.
His work rate was excellent throughout the game, tracking back down the left flank and helping to regain possession, but it was his rising confidence in the final third which sent the Reds to victory.
The first goal might have been fortuitous, thanks to Jose Sa's fumble, but Mane repeatedly put himself into positions to score—just as he has done across the last few games.
This time, however, the finishes were on target and Mane's self-belief soared.
Striding through the centre in the closing stages, there was never a second's doubt that he'd let rip in search of his hat-trick.
https://www.youtube.com/watch?v=YYF4C_EAMzY
The reward of taking home the match ball should now put him in good stead domestically across the second half of the season.
We won't say we told you so, but…
Functional Midfield, Fit For Purpose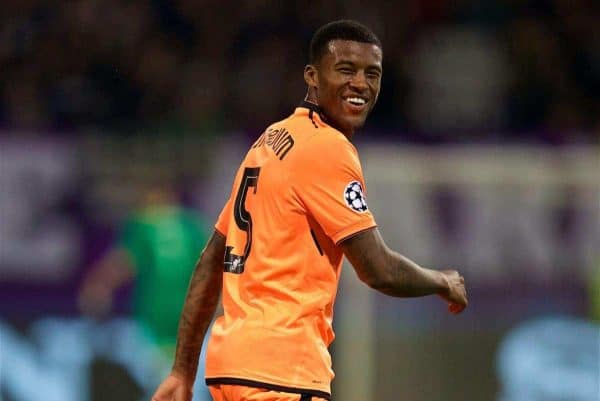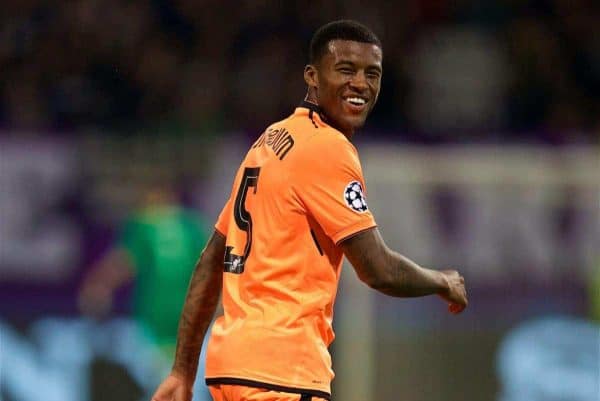 The three-man selection of Jordan Henderson, Gini Wijnaldum and James Milner might not be the most inspiring in terms of creativity, but they worked in perfect tandem on the night.
Liverpool—players and fans—have to get used to playing a slightly different way at times, more controlled and composed, and that goes for double in Europe.
The starting three were compact and resilient when needed, but able to break forward quickly from time to time too.
It's a reminder of the need for balance: the Reds' lightning attack is remarkable, and pivotal, but there has to be a counterpoint to that insistence on aggression and moving forward, and the midfield has to perform a dual role.
As ever, consistency is the goal for those in the centre of the park, but a case was made for at least a couple of them this time in the absence of Emre Can.
Night of Appreciation For Milner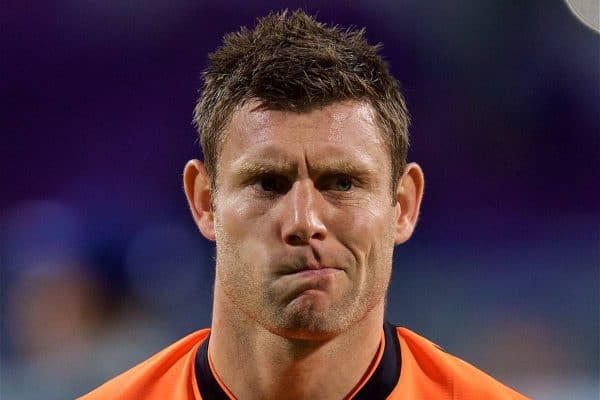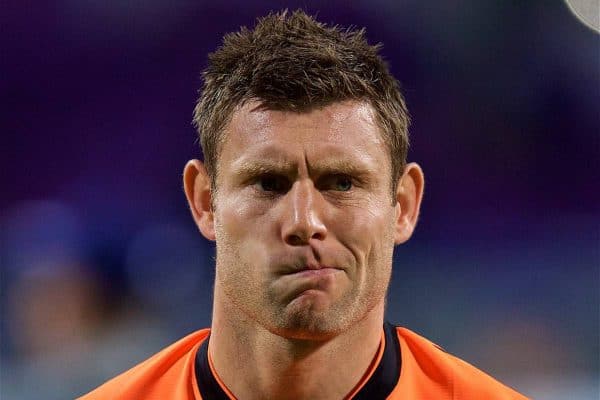 It's not often that the vice-captain gets a key start in a big match, but as one of the few experienced Champions League heads in the squad it was absolutely right that he featured here.
And he certainly grasped his chance.
Milner was excellent in both halves of the pitch, covering the full-back areas relentlessly and always looking to make supporting, overlapping runs forward.
His shot cannoned back off the post for Salah's goal, it was Milner who perfectly teed up Firmino's strike and the No. 7 was again on hand and available, had he been needed, as Mane rattled in his hat-trick.
An performance which led by example from Milner and one which might just secure his name on the team sheet for the remainder of Liverpool's European campaign.
Second-Leg Prospects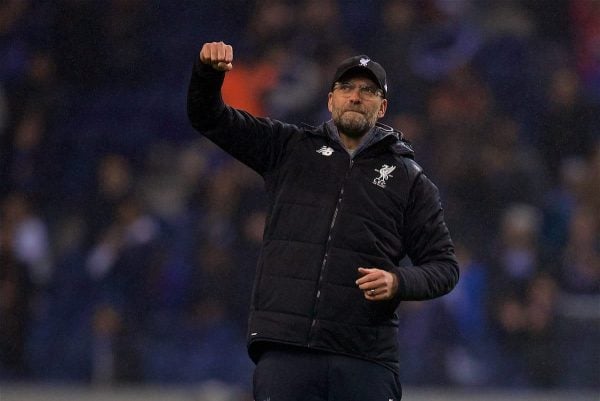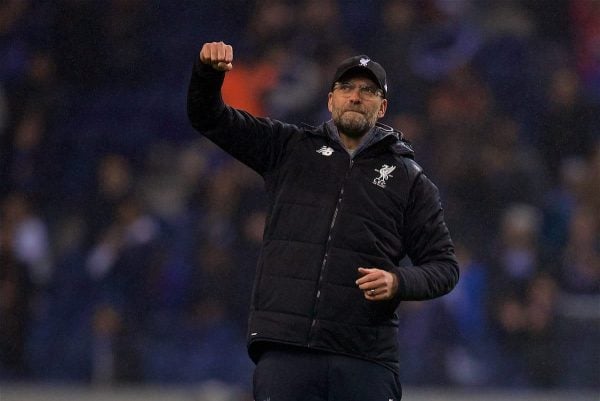 It's a cliche, but it's true: Liverpool have to be professional and see out the second leg, not produce anything silly or give Porto hope.
More than that: they have to show themselves that the Estadio do Dragao was not a one-off, that they are fully capable of competing with Europe's top sides.
Sure, Klopp might opt to rest one or two, rotate and give minutes to those working back to full fitness, but it's still a European tie and should be treated as such.
A resounding aggregate scoreline will build confidence and the fear factor surrounding the team—as would another clean sheet.
This was a massive step forward for Liverpool, a first Champions League knockout stage victory in some 3,623 days. Now it's onward, upward, and who knows how far the Reds can go.