Liverpool centre-back Virgil van Dijk is expecting a hostile reception from his former supporters during Sunday's away clash with Southampton.
The Reds take to St. Mary's this weekend for the first time since Van Dijk completed his world-record £75 million move to Merseyside in January.
Having made four appearances for his new side so far, the Dutchman is slowly settling into life with Liverpool, producing a top-class performance in the 2-2 draw with Tottenham last time out.
Van Dijk has already admitted he requires "time to get used to everything" when working under Jurgen Klopp, describing his methods as "totally different."
But he will face a new challenge on Sunday in Hampshire, with a chorus of jeers likely to descend on him from the home support.
Speaking to the Times, Van Dijk insisted he would not be affected by any hostility from the stands.
"What can you do? Maybe they can boo the whole game. You can't do anything about it," he said.
"I made the decision. I have enjoyed every bit of it and I am very grateful for everything that they [Southampton] did for me. I have moved on, they have moved on.
"I don't know [what the reception will be like]. I know they are struggling and we need to win. I am going there with only one mindset and that is to win."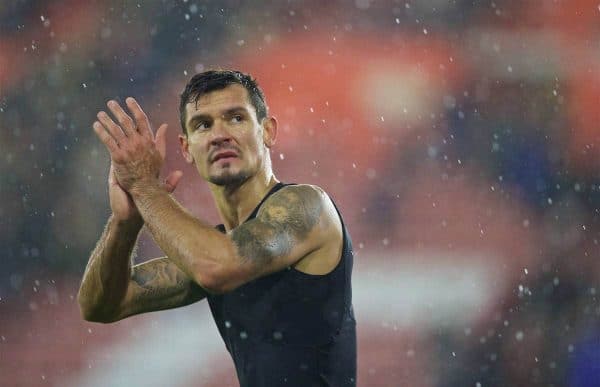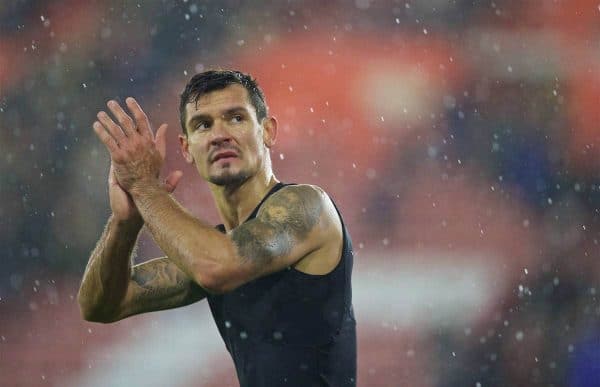 Given Liverpool's recent history of signing Southampton players, it would be no surprise to hear Van Dijk given a rough treatment at St. Mary's.
Dejan Lovren and Adam Lallana have both been targeted in recent seasons, with the Croatian in particular a target for supporters due to his efforts to force through his exit in 2014.
In the 0-0 draw away to the Saints in 2016, Lovren was the subject of boos throughout but produced a stoic display alongside Joel Matip at the heart of Klopp's defence.
Klopp may opt to persevere with Lovren and Van Dijk's centre-back partner on Sunday, with the Southampton alumni in positive form against Spurs last weekend.
If that is the case, he can be confident neither will struggle to contend with the atmosphere at their former home ground.
As he prepares for his fifth appearance for his new club, Van Dijk is showing no sign of fear in meeting expectations as the world's most expensive defender.