Liverpool have eight matches left in the Premier League as they bid to finish in the top four—so what does recent history suggest could happen?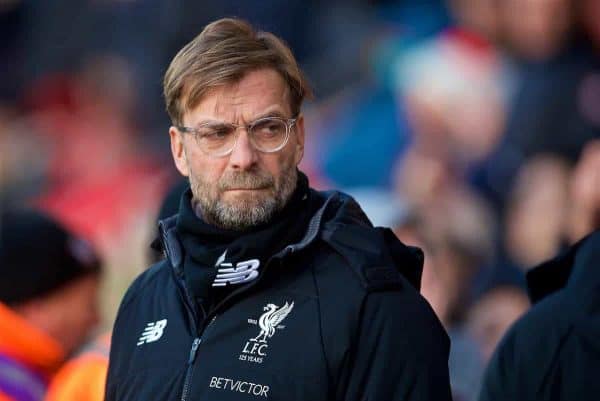 Over the past five years, the Reds' aims and ambitions by this stage of the campaign have been hugely varied.
From the title-chasing campaign under Brendan Rodgers in 2013/14, to this year under Jurgen Klopp when the battle is all about being next-best after Manchester City, domestic form has been an ever-changing landscape.
The pressures and expectations, from the fans and from within the club itself, can do odd things to a team.
Some will simply wilt; the mentality of the collective isn't strong enough when it matters most, and a critical win will evade them or a poor run of form will ensue at the worst possible moment.
Generally, this can (in recent history terms) be considered "doing an Arsenal," and is something to avoid at all costs.
What about for Liverpool? What have been the responses to the different challenges, and what might it mean for the rest of 2017/18?
Number crunching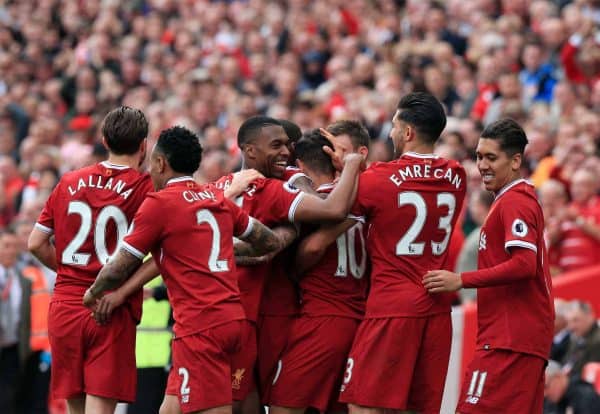 So how, overall, have the team fared in the Premier League run-in? Here's a four-year total of the team's results across the last eight league games in each season:
17 wins
8 draws
7 defeats
That doesn't make for terribly bad reading: a 53% win rate in those end-game fixtures.
But the spread of them year-on-year makes for different reading, one which may resonate with many Liverpool fans: inconsistency in seasons and too many draws.
The best haul of victories was six from eight, in 2013/14. Great—except the side followed it up with just two wins from eight the following season.
In both the end-of-season run-ins under Klopp, the Reds have lost just once in the final eight games.
To bottle or not to bottle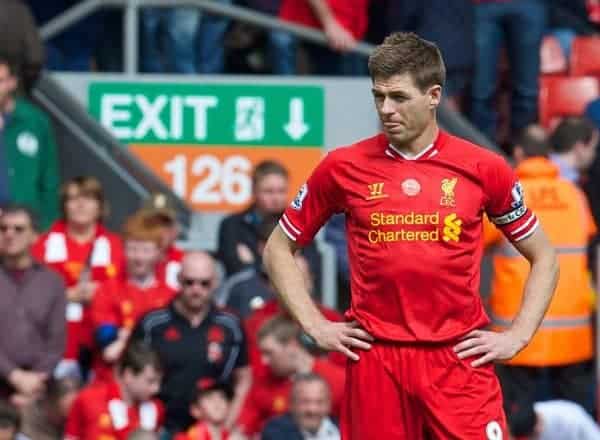 Naturally, history will look back at Liverpool's title bid in 13/14 as a massive missed opportunity. It was, but it cannot be considered a "bottle job" by any stretch.
The Reds didn't collapse, they didn't pass up easy opportunities, they didn't suffer a sustained decline over time as the finish line drew close—the simply lost a game, against a top-class opponent in Chelsea.
It was unfortunate, especially given the nature of it, but that match was the make-or-break moment and the Reds came out second-best. The draw against Crystal Palace was academic thereafter, and the final-day win similar.
That the trophy wasn't won is all that really matters in the end, but the results in the run-in that season were impressive aside from that home defeat: five straight wins to lead the charge, and another to wrap up the campaign.
Close, and clearly with barrelfuls of self-belief which any team needs to be successful. That team is gone though, manager and most of the star players now long departed.
Fighting for top four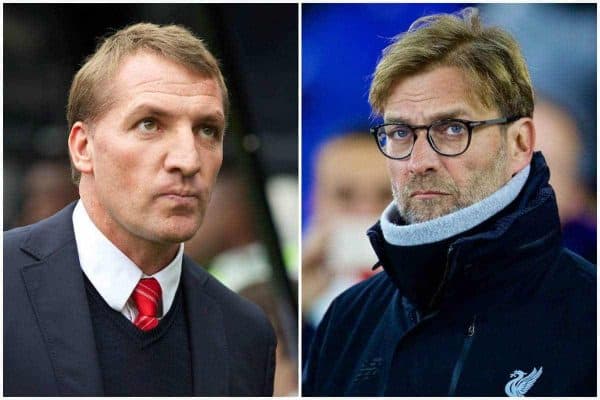 A recurring theme of late has been in watching the Reds try, over and over, to cement themselves a top-four finish.
Since the regular Champions League days under Rafa Benitez, it simply hasn't happened often enough—though Klopp's side looks well-placed to remedy that going forward.
A big issue hasn't been that Liverpool aren't good enough with their best 11 to beat other teams, but rather that the overall squad—mentality, technical level, depth—simply doesn't match up at the key moments of the season.
When the games come quickly and points matter most, Liverpool too often haven't managed to grind out a win at that point in the season, leading to finish sixth instead of fourth…or even worse.
There's also a mitigating circumstance to acknowledge in 15/16, as the Reds were in a transition season—half Rodgers, half Klopp—and were also focused on their Europa League run, where they made (and lost) the final.
It, as much as anything, cost them consistency in the league campaign, and again Liverpool missed out on the top four.
But last year under Klopp suggests a different mentality is possible, a different path is there to take.
Offensive flair to doing what's necessary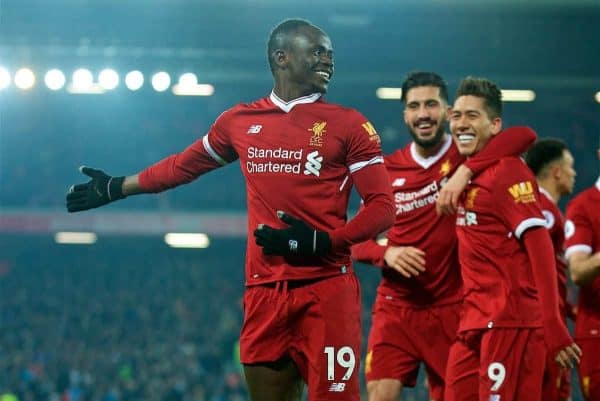 Last season the Reds finished fourth, one point ahead of Arsenal, courtesy of three wins in the last four games and just one defeat in that last eight-game span.
It wasn't always the most pretty, entertaining or dynamic of football—certainly not compared to what Klopp's side can produce at its best—but it was functional.
It served a purpose, and attained the club's targets.
Clean sheets were almost unheard of at one point last term, but the Reds managed five shut-outs in the final six matches to ensure they were back among Europe's elite for 17/18.
Time for the same again?
Looking forward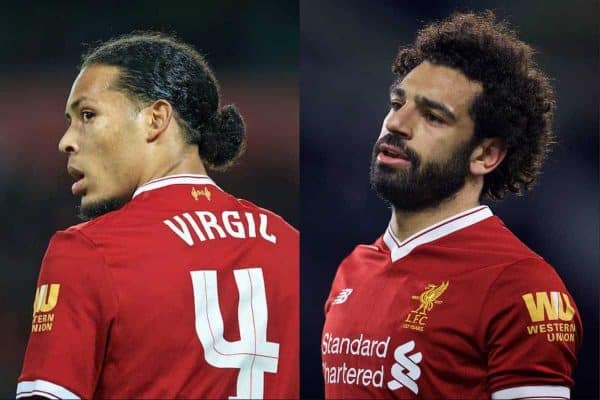 It could be the case. This season's top-four fight is potentially even closer; a win at Old Trafford would have left the Reds a lot more comfortable, but now they trail Spurs in third by one point and have a four-point buffer of their own back to Chelsea in fifth.
A quick glance down the fixture list pinpoints the critical fixture in the run-in: Chelsea away, May 5.
In among that and the other seven, the Reds have at least two more European games to negotiate; Chelsea have either one or three (or more), depending on their second-leg outcome against Barcelona.
But the Reds also face a Merseyside derby, a trip to the notoriously horrid Crystal Palace, relegation-threatened West Brom who knocked the Reds out of the FA Cup and four home games where opponents will doubtless sit deep and frustrate.
Klopp preached patience and diligence to his players last season, and was rewarded.
This year there's more attacking armoury, more confidence about the team's ability to win matches and more reason to think the Reds are capable of great things—but also an extra tournament to split attention and fitness.
Positivity is a must and the most recent of histories tell us the boss knows how to manage his side, even at the expense of the all-out-attack style which has suited so well.
Liverpool still might need five, or even six more wins, to ensure the top four is secure.
Three out of four campaigns recently they've managed exactly that; doing so this time—and securing Champions League football in back-to-back seasons—would have an incredibly enormous impact on the club's on-pitch future.